Did Lisa Rinna meet the same fate as Willy Wonka's Violet Beauregarde?
June 9th, 2023 under Lisa Rinna. [ Comments: none ]
Remember in Willy Wonka and the Chocolate Factory when Violet Beauregarde chewed on a piece of gum, which tasted like a 3-course meal with a blueberry pie, and it turned her into a blueberry?
Well, I am wondering if Lisa Rinna got her hands on a piece of gum like that with strawberry pie. Because doesn't it look like she has turned her into a strawberry?
Am I the only person hearing oompa, loompa, doompety, doo?
Coming in the Fall to Bravo, Real Housewives of Loompaland!

---
Amy Schumer reveals why she dropped out of the Barbie movie
June 9th, 2023 under Amy Schumer, Andy Cohen, Barbie. [ Comments: none ]
Before Margot Robbie was cast as the lead role in the Barbie movie, Amy Schumer had that part. However, the comedian dropped out of it.
Yesterday, when Amy Schumer was on Watch What Happens Live, Andy Cohen asked her why she walked away from it. Schumer said that it was because of creative differences and not scheduling conflicts, as her people told the press.
Then she added that the film she signed up for does not look like the one that is coming out on July 21st. Because of that, Schumer can't wait to see it. Then she explained why it looks awesome to her as compared to the script she was given, "There's a new team behind it, and it looks like it is very feminist and cool."
To be honest. Whatever the reason is that she parted ways from the feature, I think it was the best thing for the project. She is no Barbie. Barbie's funny BFF, but not the coolest doll in the toy store.

---
Don't say this to Jennifer Aniston
June 9th, 2023 under Friends (cast). [ Comments: none ]
Jennifer Aniston sat down with British Vogue, and she told them there is something that people say to her that drives her bananas.
The actress hates when people say to her that she looks great for her AGE. Why do they have to add age? Why can't it just be you look great? Then she tried to justify why they say it, "That's a habit of society that we have these markers like, 'Well, you're at that stage, so for your age… I don't even understand what it means. I'm in better shape than I was in my 20s. I feel better in mind, body, and spirit. It's all 100% better."
I hate to say it, but I agree with her. I am guilty of saying someone looks great for their age when I should be saying that they just look great in general.
What do you think?

---
Hot Links!
June 9th, 2023 under Hot Links!. [ Comments: none ]
Guess who is pretty in pink underwear? – Celebitchy
Rachel Zegler in a bikini – Drunken Stepfather
Chris Licht got fired walking in Central Park! – Pajiba
Who are the top three Superman choices? – Screen Rant
Who could've been the Vanderpump Rules throuple? – Dlisted

---
Guess who he grew up to be?
June 8th, 2023 under Guess who?. [ Comments: none ]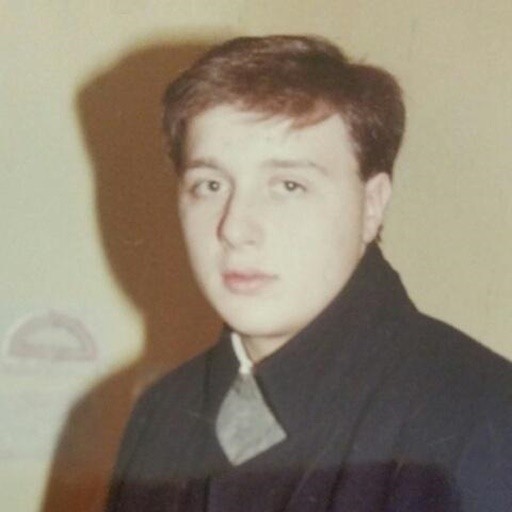 Want to see who looks completely different with hair, then click here!

---