Station 19 is ending this season
December 9th, 2023 under Shonda Rhimes, Uncategorized. [ Comments: none ]
ABC announced today that Station 19 will be ending with this upcoming season.
"For seven seasons, Station 19 has been a highlight of the ABC lineup thanks to Shonda [Rhimes] and Betsy [Beers'] incredible vision, beloved characters and compelling storytelling," Craig Erwich, president, Disney Television Group told
. "With Zoanne [Clack] and Peter [Paige] at the helm of the upcoming farewell season, we have so much to look forward to, most notably the celebration of the show's milestone 100th episode."
Personally, I am surprised by their decision because it does better than Grey's Anatomy, the show it spun off from. But I guess, now that they got 9-1-1, they thought they don't need two shows about firefighters. However, CBS doesn't have a problem with three shows about the FBI, and NBC has six Dick Wolf shows.
9-1-1 and Station 19 might have the same plot, but they are two very different shows. They could have survived on the same night together.
The final ten episodes will begin airing on March 14th.

---
Freeform cancels its last two scripted shows
December 8th, 2023 under AMC, Freeform. [ Comments: none ]

Today was not a good day for Freeform's last two scripted shows. That is because they cancelled Cruel Summer and Good Trouble.
Cruel Summer will not get a third season, and Good Trouble will air its final season next year. The Fosters spinoff will not be the only one airing its final episodes in 2024. The Black-ish spinoff Grown-ish will be doing the same.
While it looks like scripted is done on Freeform, The Hollywood Reporter reports that there will be three unscripted shows, Chrissy & Dave Dine Out, Royal Rules of Ohio, and Sasha Reid and the Midnight Order, are coming to the network in 2024.
Freeform wasn't the only one swinging the axe. The Hollywood Reporter says that AMC pulled the plug on Bob Odenkirk's Lucky Hank after just one season.

---
Guess who that boy grew up to be?
December 8th, 2023 under Guess who?. [ Comments: none ]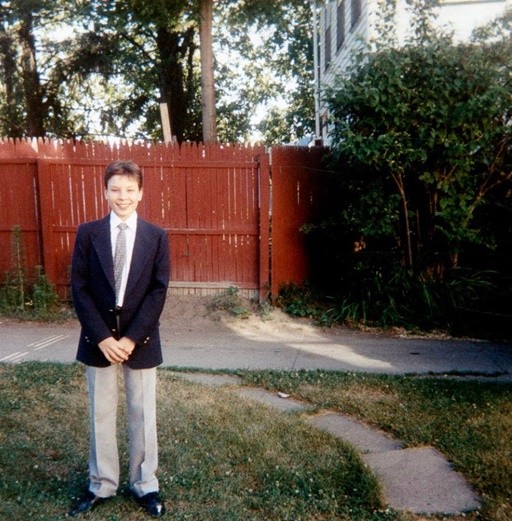 Want to see who still poses and looks like that tonight and every night, then click here!

---
Jews in Space
December 8th, 2023 under NASA. [ Comments: none ]
Ever since I was a little girl, I have been waiting for the Jews in Space that Mel Brooks promised me in History of the World: Part I. But alas, it never happened. And what happened in History of the World: Part II doesn't count.
Having said that. We finally got Jews in Space because NASA Astronaut Jasmin Moghbeli posted a video of a dreidel spinning in front of a paper menorah (they can't light candles in Space) from the International Space Station!
So, I say to her and all the astronauts in the ISS, Happy Chanukah, and thank you for finally making my dream come true! Now, can you do a song and dance number in the style of Mel Brooks? Too much, I know!

---
Imagine the movie these three could make?
December 8th, 2023 under Eddie Murphy, Martin Lawrence, Tracy Morgan. [ Comments: none ]
Tracy Morgan posed with Eddie Murphy and Martin Lawrence and wrote. "Me and My OGs❤️" And all I could see is the hilarious movie they would make. It would be the best buddy comedy since The Blues Brothers.
Would you pay to see them share the big screen together? Tell me in the comments!

---