Kevin Bacon shows us why they say not to work with animals
December 29th, 2022 under Kevin Bacon. [ Comments: none ]
Kevin Bacon has been acting for over 40 years, and yet he rarely works with animals. However, at home, he is 1 degree from them.
So, he likes to serenade his goats and record their reaction. Since they are barn animals, they do what they want. For example, they will pee if they want to, even if the camera is on them, as you can see in the bloopers video he shared.
And this is why he doesn't work with animals. I can't say I blame him.

---
Seth Meyers tried to take a family photo, and failed
December 29th, 2022 under Seth Meyers. [ Comments: none ]
Seth Meyers wanted to take the perfect photo with his three children looking at the camera, and it didn't happen because they are children.
Instead, Ashe, 6, was trying to get away, Axel, 4, was staring at the sky, and Adelaide, 1, was looking to get down. And yet, their dad looked happy, which is odd because he can't go day drinking when he is with his three kids. Or can he?

---
Quinta Brunson shows off her a$$ets
December 29th, 2022 under Quinta Brunson. [ Comments: none ]
We are used to seeing Quinta Brunson being extra covered up on Abbott Elementary. However, when she is on vacation in Maui, she is going to show a lot of skin!
Hopefully, we will get to see more of her "good butt" days on the ABC sitcom.

---
Who's the Boss sequel is in trouble
December 29th, 2022 under Alyssa Milano, FreeVee. [ Comments: none ]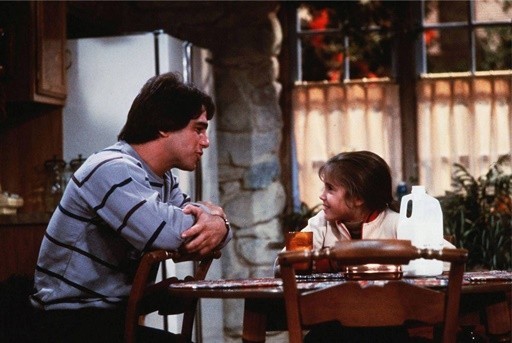 A few weeks ago, Alyssa Milano told The View that things were looking promising for the Who's the Boss sequel getting greenlit. But that is no longer the case.
"#whostheboss update: I wish I had better news," she wrote. "@AmazonFreevee said they need to see more before they greenlight the sequel. (Even though the script submitted is beyond hilarious.) I'm hoping for the best but financially, I need to pursue other roles this coming pilot season."
Personally, with only 40% of the main cast being part of the series, I think Freevee made the right choice. It was not just about the Micellis. It was also about their relationship with Bowers. So without them, do we really want the show?

---
Hot Links!
December 28th, 2022 under Hot Links!. [ Comments: none ]
Chris Pratt injured himself doing a TikTok trend – Celebitchy
Is there going to be a Top Gun 3? – Screen Rant
Did Paula Abdul get work done to her face? – Dlisted
Miley Cyrus is coming for Morrissey, and I'm for it! – Pajiba
Who doesn't love a brawl at Waffle House? – Drunken Stepfather
Pete Davidson is single; lock up your celebrity daughters – The Cut

---