Hoda Kotb and Joel Schiffman part as friends
January 31st, 2022 under Kathie Lee and Hoda. [ Comments: none ]
Hoda Kotb and Joel Schiffman's wedding has been on indefinite hold because of COVID-19. And today, the Today host announced that it is permanently off.
"Joel and I have had a lot of prayerful and really meaningful conversations over the holidays, and we decided that we're better as friends and parents than we are as an engaged couple," she said.
There was nothing that happened; it is just that their relationship ran its course.
Kotb wasn't planning on addressing it, but some eagle-eyed viewers noticed she wasn't wearing her engagement ring. So, she decided to share the news with everyone. The anchor said they are used to sharing all of the good news like baby announcements, engagements, and weddings. But sometimes, they also have bad news to share like this.
It was hard for her to do, but she feels better now that she did.
The unbetrothed couple has two adopted daughters, Haley, 4, and Hope 2.

---
Rihanna and A$AP Rocky found love and have a baby on the way
January 31st, 2022 under Rihanna. [ Comments: none ]
Rihanna has been keeping a secret, and she cannot hide it anymore. So this weekend, she showed off her growing belly while walking in the snow with her baby daddy A$AP Rocky in his native Harlem, according to People.
This will be the first baby for the couple who have been dating on and off since 2013.
No other details are known at this time. But I bet you that Donald Trump will insist that they name the baby, whether it is a boy or a girl, after him. You know, since he got the rapper out of jail in Sweden.

---
Hot Links!
January 30th, 2022 under Hot Links!. [ Comments: none ]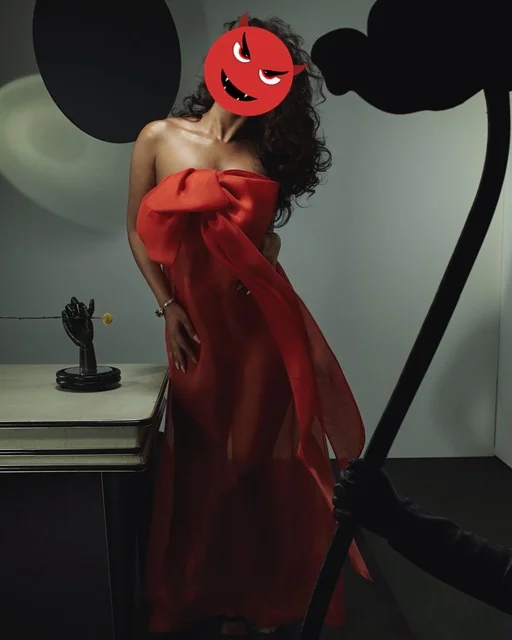 Who is the lady in red? – Celebitchy
Nick Cannon's sperm has struck again – The Cut
Why did I just throw out all my cough medicine? – Dlisted
Was Community based on Dan Harmon's life? – Screen Rant
By how much was Joe Exotic's prison sentence shortened – Grunge
Which surprising cameo stole Saturday Night Live yesterday? – Pajiba
Emma Roberts shows her baby daddy is missing – Drunken Stepfather

---
RIP Howard Hesseman
January 30th, 2022 under Obits. [ Comments: none ]
Howard Hesseman passed away yesterday at the age of 81 due to complications from colon surgery he had last year, according to what his wife told The Hollywood Reporter.
Hesseman spent 50 years in front of the camera. During the first 10 years, he was working non-stop and had several smaller roles. However, in 1978, he was given his big break when he was cast as the Johnny Fever on WKRP in Cincinnati. He played the laid-back hippie DJ who loved playing the likes of Grateful Dead and Pink Floyd.
After that show ended, he got married to Anne Romano on One Day at a Time. Then he spent the next few years starring in some films like Police Academy 2: The First Assignment, Clue, and Heat. But in 1986, he returned to the small screen to star as a teacher to smart kids in Head of the Class. When he left that show, he returned to his musical roots in The New WKRP in Cincinnati. From that time on, he kept on working in movies and television shows until 2018.
Everything about him was memorable, so you always knew it was him when he appeared on the screen. So today, let's light a joint and watch Hesseman in one of many, many roles. And let's laugh with him so that our laughter will escort him up to heaven.

---
Janet Jackson gets real on Lifetime tonight and tomorrow
January 28th, 2022 under Lifetime, The Jacksons, Uncategorized. [ Comments: none ]
We watched Janet Jackson grow up in front of our eyes, but how well do we know her? Tonight and tomorrow at 8p on Lifetime, she is going to tell us the truth in a 4-hour documentary.
The doc starts off with her visiting the tiny home that she grew up in, in Gary, Indiana, with her parents and eight siblings. Then she takes us back to those days and what it was like being the youngest member of a hugely successful musical family.
It wasn't her ambition to be a singer; it was her dad's for her after he heard her sing. The late Joe Jackson knew she was going to be as big Michael if not bigger. So, he forced her to give up her goals and become the latest entertainer in the family.
She immediately became part of her brothers' act in Vegas, along with starring TV shows like Good Times and Fame. She didn't want to do the latter, but her father forced her to do it.
Janet wanted control of her life, so she secretly married James DeBarge. She was so innocent that she didn't know that he was a drug addict. When it became too much, she went home.
With her newfound strength, she told her dad he was fired. She started to record her music the way she wanted to and become a star in her own right.
Even though she was no longer with her family, she was not alone. She secretly got married for a second time to René Elizondo Jr. And he was just what she needed at that time to launch her career into superstardom. And that is where tonight's story ends.
Along with all of that, Janet talks about her dad and if he was abusive. She reveals the moment when things changed between her and Michael. What it was like living in his shadow. How she wanted the normal life, she never got because her father didn't let her have it. She also finally answers if she and her first husband had a secret baby together that her sister raised. And so much more.
We always thought of Janet as private, but this shows how private she really is. However, she was ready to open up. And I hope by doing so, a huge burden is lifted off of her shoulders.

---