Who says Hollywood marriages don't work?
May 23rd, 2019 under Uncategorized. [ Comments:

none

]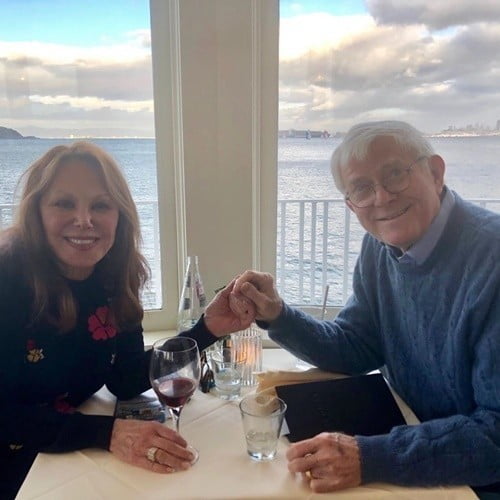 On May 21st, Marlo Thomas and Phil Donahue celebrated their 39th wedding anniversary together. Next year, will be their big 4-0. For this one, That Girl and that guy kept it low key and had a romantic dinner in Sausalito looking more in love than ever.
The next time someone says to you Hollywood marriages never last, show them this photo because they do.
---
The Long-Expected Series Battle at memigo.com
May 8th, 2019 under Uncategorized. [ Comments:

none

]
Third GOT episode has finally aired. Episode 2 of the series has shown the fans they're going to witness the greatest battle of the whole saga – Daenerys Targaryen and Jon Snow will fight the Night King army of the dead.
GOT fans who like the series for the epic battles have really been impressed; the long-awaited war with the White Walkers is here! Discuss the new episode with your friends on WellHello you've found on Memigo; watching the Long Night episode, everyone will find something to their liking – war, fights, tragedy, love and lots of unexpected turns of events.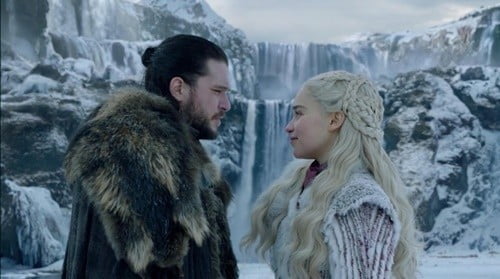 The Long Night: how was it?
Winterfell is ready for the long-expected battle – war with the White Walkers. While Targaryen army is waiting for the enemies at the gate; she and Jon Snow observe everything happening at the top of the castle together with two dragons.
The battle starts right away. Arya and Sansa Stark standing at one of the castle walls can't hide their emotions. Sansa is worried about the army and warriors, while Arya can't wait to fight in the war. She says her sister to go to the Crypt, and goes on the battlefield.
Suddenly, the army sees Melisandre approaching to Winterfell; this woman is capable of anything. Not every person in the castle is happy to see her; however, the Red Woman says this battle is going to be the last for her. Eventually, her spell lit the Dothraki weapon helping them in the battle.
Jon and Daenerys helped their army together with the dragons. However, the Night King had a secret weapon; he rides the zombie ice dragon who extinguished the fire.
Sparing no effort, Brienne of Tarth and Jaime Lannister had taken part in the battle saving each other's lives. Eddison Tollett died on the battle-field helping his friend Sam Tarly, while Lyanna Mormont was crushed to death by a Giant she stabbed with a dragonglass dagger in the eye.
Jon Snow who had finally climbed down the dragon was trying to kill the Night King; nevertheless, his attempt had failed. Even Daenerys who was trying to help her lover can't stand against the master of the White Walkers – he had brought dead back to life just rising his arms, and went to the godswood to kill Bran Stark.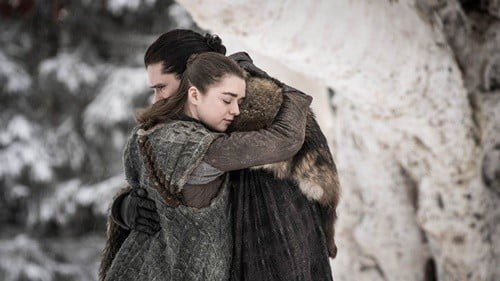 Jon fought the White Walkers together with Dany. Trying to protect his Queen, Jorah Mormont was killed in the battle of Ice and Fire dying in Daenerys arms.
Bran was under the protection of Theon Greyjoy and the Ironborn army. In the losing fight, Theon was killed by the Night King. Being ready to accomplish his mission and stab Bran with the sward, the master of the White Walkers is being attacked by Arya who kills him with a dragonglass spear. The episode ends with silent and foreseen Melisandre death.
---
Celebrities that used to be bingo callers
May 7th, 2019 under Uncategorized. [ Comments:

none

]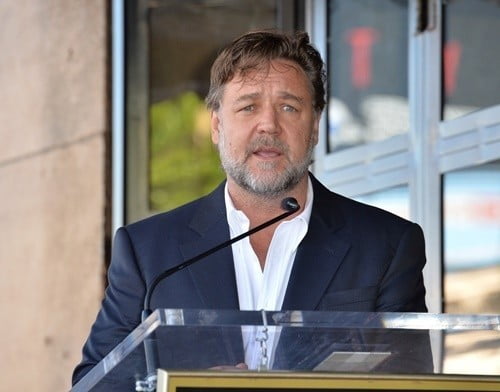 It's little wonder that a number of celebrities started their careers as bingo callers, but it definitely takes a certain type of person to call the numbers. You need confidence, vivacity and a way with words and your audience. Even in the online environment – for example on Paddy Power bingo – the rooms are full of players with personality and the social aspect is still very much there. Some celebrities even endorse online brands, or have ambassador roles, in order to attract customers. But would you believe that some of these celebrities started their careers in the bingo industry?
Simon Webbe
He is probably best known for being one-quarter of 2000s boyband, Blue, but Simon Webbe actually started out as a bingo caller. Now 40 and a solo artist, as well as a music manager, Simon once revealed he was Britain's youngest bingo caller.
"I started at the Gala Bingo in Small Heath, which isn't there any more, three days after my 18th birthday. We weren't allowed to do the 'Two little ducks' and so on calls, but I did have a spiel at the start of the night. I'd say 'Take a seat, rest your feet, welcome to Gala Small Heath'".
Gary Barlow
It's no surprise to hear that Gary Barlow was once a bingo caller, considering he's such a fan of the game. So much so, the Take That star still hosts bingo nights and has previously revealed that while on tour, he'd organise games to help tour staff relax. He's made no real secret about his past, revealing: "I used to be a bingo caller when I was first starting out. I used to love reading out the numbers. We have bingo nights backstage on the Take That tour to help everyone relax". He even uses his own bingo machine, paper and daubers for the games, calling it 'Barlow's Bingo'.
Antony Cotton
He's been on our screens since 2003 starring in Coronation Street as Sean Tully, and it's surely no surprise that the outgoing actor also moonlights as a bingo caller. However, it's not how he started out (although he loves playing and compering), it's a venture he continues with now, in between filming for the soap. It was even reported last year that he'd rake in up to £3,000 each night appearing at student nights across the country, surely making him 'top of the shop'?
Shane Richie
Another soap star with the gift of the gab, we could certainly picture Shane Richie calling the balls – which is exactly what he did at a local hall, before turning his hand to a bluecoat at Pontins. Known for his career spanning over 20 years in music, television, film and stage, Shane is Mr. Entertainment. Little known fact, his son (who goes by the same name), has followed in dad's footsteps and is a bluecoat at the same Pontins resort and we wouldn't be surprised if Shane Snr gave him a few pointers.
Russell Crowe
From the unsurprising to the unlikeliest of candidates – believe it or not, actor Russell Crowe started out as a bingo caller. In fact, in his pre-acting days, he tried his hand at a number of jobs, including bartending and waitering, as well as horse-wrangling. However, the bingo calling wasn't a huge success, as Daniel Abineri revealed in an interview: "He had just been sacked from his job as a bingo caller in Rotorua – apparently he was rude to the crowd when he was calling out the numbers, and he was quite proud of that". The composer gave Russell his big break, starring in musical Bad Boy Johnny and the Prophets of Doom – and as they say, the rest is history!
---
Is this Andre's last episode of Empire?
May 1st, 2019 under Uncategorized. [ Comments:

none

]

Tonight at 8p on Fox's Empire, Andre tells his dad that he wants to end his life on his own terms. While that is interesting enough, you want to know how they will handle their first episode without Jussie Smollett. As we know he was written off of the final two episodes of the show because his personal life was too much for the set. Well, I can tell you, they do not even mention him. His lack of appearance is not even addressed. They don't even say he is on his honeymoon or anything.
Now that we got that out of the way, let's talk about Andre (Trai Byers). He tells his dad (Terrence Howard) that there is nothing they can do for his heart and he does not want that to be how he dies. Lucious says he will do everything his power get him a new heart, but Andre's mind is set. Will Lucious accept that as his world comes crashing down?
Andre decides that he wants to spend his last day alive with his girlfriend who he does not know is pregnant. When Teri (Meta Golding) tells him she has to work, he goes out with his mom (Taraji P. Hensen) instead. The two of them have a great day together, but that will change when it ends.
After Cookie leaves him, the FBI is there to arrest her. It could not have happened at a worst time because they also froze Empire's bank accounts and no one is getting paid. How will the record label get the money they need to operate?
Before Andre left to be with his mom, he wrote goodbye letters to the people he loves most in his life. Will someone find them before it is too late? You have to tune in find out in a really powerful episode with a lot of surprises including a shocking ending you have to see. Do we finally find out who is in that mysterious coffin???
---
Hot Links!
April 25th, 2019 under Uncategorized. [ Comments:

none

]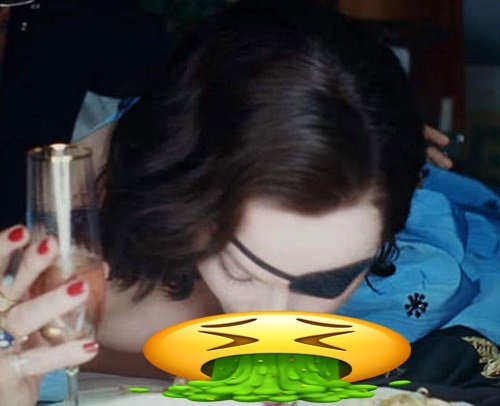 Want to see what sick thing Madonna is doing here? – Dlisted
Ariel Winter's under butt – The Nip Slip
Zendaya is braless – Drunken Stepfather
Madonna shows a lot of skin – Go Fug Yourself
Why does everyone hate Olivia Munn now? – Celebitchy
The current Jeopardy champ broke more records – ScreenRant
---