Because scaring kids is always funny
March 19th, 2019 under Uncategorized. [ Comments:

none

]

Let's be honest with each other, it is always fun to be the person scaring others as compared to being scared. It is even funnier to scare toddlers because they do that funny wobble as they run away. It is very wrong to do, but it still feels so right.
Kyoot put together 10 minutes of people jumping out of their diapers as something shocking surprises them. My stomach is hurting me from laughing so hard.
My favorite one is the boy in the backseat of the car, who gets so terrified after someone jumps out from behind him that he tries to run away, but he can't because he is strapped down. Which one made you chuckle the hardest?
---
If you're Marvel hero and not in Avengers: End Game, are you really one?
March 14th, 2019 under Uncategorized. [ Comments:

none

]

Poor Deadpool, X-Men and Spider-man, they are like the only characters from Marvel who are not in the trailer for Avengers: End Game. Captain Marvel gets cut some slack because she came late to the party.
Moving past them, how awesome does the movie look after watching the second trailer for the film that comes out on April 26th. I think it might break some of the records that Star Wars: The Force Awakers broke or at least come close to a lot them.
Which will suck for Disney because it is called End Game and they cannot make a sequel to that. It is not like it is the Friday the 13th franchise and kill off Jason only to make him live again.
---
We almost lost Whoopi Goldberg
March 8th, 2019 under Uncategorized. [ Comments:

none

]

Whoopi Goldberg has not been seen on The View in over a month, but today she made a video appearance on the daytime talk show. She explained to the audience that she had pneumonia in both of her lungs and that the infection spread throughout her body. It got so serious that she "came very, very close to leaving the Earth."
As you can see that did not happen. She is on the mend and will tell us more about what she has been going through when she joins the lady back at the table. She just did not say when that would be.
In the meantime, she just needs to focus on getting better.
---
Why Online Is the Best Place to Buy a Prom Dress
March 7th, 2019 under Uncategorized. [ Comments:

none

]
A prom dance is the best place for you to show off that beautiful dress that you always wanted to put. If you don't have a prom dress yet, then you need to find one before it is too late. The good news is that you can today get a beautiful prom dress online within a matter of minutes. As much as you may want to go straight to the tailor to design your dress, there are more reasons for you to begin your search online because;
You will get a reasonable price
We all know that online is one of the best places to find a cheap prom dress. Another reason why you should try to search for a dress online is that you will have the chance to choose from thousands of designs. It is important to know that there are some vintage prom designs that you can no longer find in stores but are available online. When it comes to new trends, you will have an endless list to look at when searching online.
You will know the right accessories to go with
While dresses are the main agenda in a prom dance, it is essential to understand that accessories are like the icing on the cake. The good thing with searching for a prom dress online is that you will have the chance to see some of the accessories like shoes and jewelry that you can wear with your dress. While some dresses come complete with these accessories, others are purchased separately. However, accessories do look alike, and you might already have the perfect one for your dress.
You will get the best idea
Choosing a prom dress is more than selecting a dress that you are admiring online. You have to consider things like your body shape and height. Not every girl looks good in, and this is a crucial factor for looking astonishing on your prom night. If you realize that your body looks better in a certain kind of dress let's say a short dress, never make the mistake of choosing a long prom dress. That is because not only will you feel ridiculous, but your self-esteem will also be too low because you know very well that you could have looked better in another dress.
It will give you an easy time
While buying a prom dress online is easy since you can do it when still in bed, you should know that it is better if you do it early enough. Know that these dresses may come with small adjustments needs before they can perfectly fit you. When you shop late, you will not have enough time to get everything ready in good time.
Conclusion
Some of the best and cheap prom dresses are available online. The dress sellers understand that no one wants to visit their store looking for dresses instead they market and sell them online. If you are searching for the best ideas for a prom dress, your first place to search should be online.
---
Olivia Newton-John gives a health update
March 6th, 2019 under Uncategorized. [ Comments:

none

]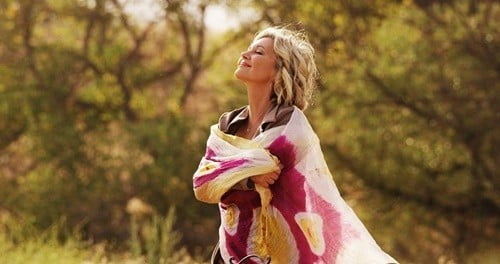 Over two years ago, Olivia Newton John was diagnosed with breast cancer for the third time. Even though she has been open about her diagnosis, that has not stopped tabloids from spreading the rumors that she is on her last days. She put an end to them, by making a video showing us how great she looks.
People spoke with her recently and they got an update on how she is doing now. She told them that she has fourth stage breast cancer that has spread to her sacrum. Because of the cancer, her bones are weaker and she suffered a fractured pelvis in September. She spent the next few months, including her 70th birthday, in the hospital. She is home now and after some rehab is walking on her own.
The singer also admitted that her cancer is not curable, but it can be managed with treatment. That includes holistic treatments, herbs and medicinal cannabis, along with oral cancer medication.
The best medicine she is getting is the support of her loved ones especially her husband, John Easterling. He is there for her on the good days and the bad ones. And so are her fans that are hopelessly devoted to her.
---