Kevin Bacon shows off his pig collection
November 30th, 2020 under Kevin Bacon. [ Comments: none ]

Kevin Bacon like a lot of celebrities, gets gifts from his fans. While the other actors get underwear, he gets pigs. The actor doesn't know why. However, he thinks it might have something to do with his last name. I don't think you have to be within six degrees of guessing to know that is the case.

The moral of this story is that we need to send him more pigs.

---
Jersey's most famous boys want you to wear friggin' mask
November 30th, 2020 under Bon Jovi, Bruce Springsteen, Jon Stewart. [ Comments: none ]

Back in the 20th Century, Frank Sinatra was New Jersey's most famous boy. In this century, that title goes to three men. They are Bruce Springsteen, Jon Bon Jovi, and Jon Stewart. The two Jons and the Boss want you to wear a mask to slow the spread of COVID-19 in their state.

Do it, or you will give love a bad name. If you do, then we can get back to the glory days. You don't want to be living on a prayer taking bad medicine so you are not sleeping on a bed of roses. I know it's your life, but don't you want to see your grandchildren born in the USA and born to run? You are wanted alive and not dead. Just do it because I'm on fire, and I won't stop!

Have a nice day!

---
Oliver Hudson is a ho, ho, ho, to sell this stocking stuffer!
November 30th, 2020 under Oliver Hudson. [ Comments: none ]

Oliver Hudson loves The Lifehack Pack so much, he is willing to show off his six-pack to get you to buy them. I hope he got his wife the Drink Smart, morning recovery bottle, because she is going to need it after a night with her husband. He is so hubba hubba; I would need an energy rush after that! I would buy anything he sells.

---
Is The Nanny's Renée Taylor really 87?
November 30th, 2020 under Are they really their age?. [ Comments: none ]

Renée Taylor spent Thanksgiving with her friends, and she wanted to do her part to help them out. Since they didn't have a maid upstairs, she dressed up as a French one. Then she took the temperature of all of the other guests as they arrived.

I am sure that all of the men's temps were raised because she looks so hot. Can you believe The Nanny star is 87 years old? She doesn't look anywhere near that age in this photo. Who doesn't want the actress to serve them breakfast in bed?

---
Hot Links!
November 29th, 2020 under Hot Links!. [ Comments: none ]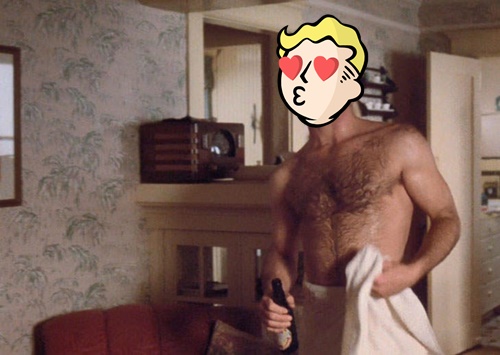 Guess who looks better without a shirt? – Dlisted

Vanessa Hudgens is flexible – Drunken Stepfather

Who is People's Sexiest Man dating? – Celebitchy

Who is Conan O'Brien's worst podcast guest? – Pajiba

What color weren't the ancient people able to see? – Grunge

Why is Saved By the Bell apologizing to Selena Gomez? – Screen Rant

---