Hot Links!
November 28th, 2019 under Hot Links!. [ Comments: none ]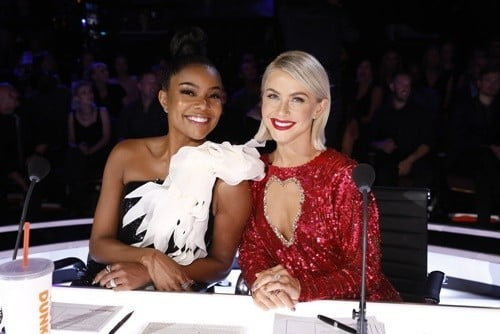 Why were Gabrielle Union and Julianne Hough fired from AGT? – Dlisted
Taryn Manning naked – Drunken Stepfather
Is this the most annoying sound? – Grunge
Watch Melania Trump get booed – Celebitchy
What would've happened in The Fly 2? – Screen Rant

---
Don't Cha wish The Pussycat Dolls would reunite?
November 27th, 2019 under Nicole Scherzinger. [ Comments: none ]

Have you been saying When I Grow Up I want to The Pussycat Dolls to get back together again? Well, you are all grown up because this Saturday the girl group will be performing on The X Factor finale.
This is their first big performance since they went on a break in 2010. Will it be their last? I guess it all depends on what happens on Saturday.
I would not be surprised if we saw them again on The Masked Singer's Super Bowl episode.
UPDATE: PCD will be playing several dates in England in April.

---
BWTF: Jo Marie Payton on The New Odd Couple
November 27th, 2019 under Before They Were Famous. [ Comments: none ]

Before Jo Marie Payton was the sassy Suga Mama on The Proud Family, she was even sassier as Big Hearted Mona on The New Odd Couple. She looks the same now as she did when she was 32 in that 1982 episode.

---
James Van Der Beek shows off how DWTS changed his body!
November 27th, 2019 under Dancing with the Stars, James Van Der Beek. [ Comments: none ]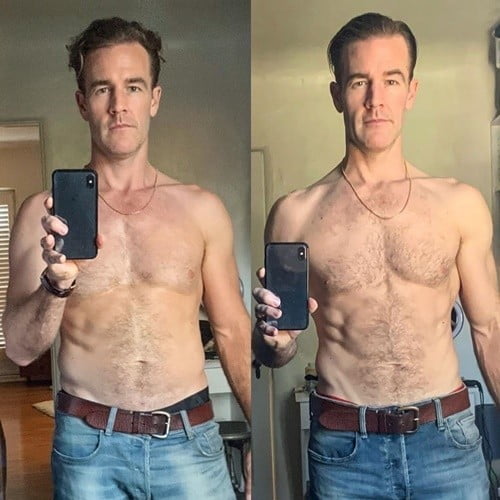 We know that being on Dancing with the Stars changes the shape of the Stars' bodies when they compete on the show. However, we rarely see how different they look from before they put on their dancing shoes to when they take them off.
Well, James Van Der Beek showed how much more toned he is now. His muscles are more defined, his chest hairs are more pronounced and he looks years younger. If DWTS did that for him, then why aren't more Stars doing it? They get paid to get the perfect body. It is a win/win situation. Unless they are voted off week one or suffering an elminating injury.

---
Miley Cyrus gets an '80s punk do
November 27th, 2019 under Miley Cyrus. [ Comments: none ]

Back in the '80s, Joan Jett, Chrissie Hynde and Pat Benatar all had shaggy layer bobs. It was style only the punk rockers kept because it was a hairstyle that needed to go away when that decade ended.
Or so we thought. Sally Hershberger, who gave Jennifer Aniston and Meg Ryan their famous dos, gave Miley Cyrus the retro haircut. It is very Miley, but that does not mean it is a good thing. It makes her fake blonde locks look damaged. Hopefully, when the singer starts styling it and letting her waves shine through, the cut will look a lot better.
Do you think it looks like a wrecking ball or would you party in the USA with that hairstyle?

---