[ # ] James Van Der Beek shows off how DWTS changed his body!
November 27th, 2019 under Dancing with the Stars, James Van Der Beek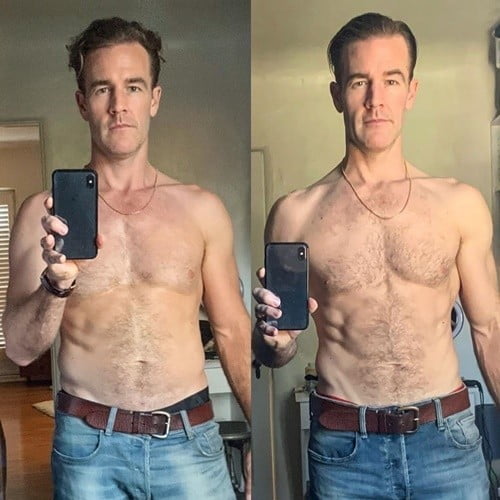 We know that being on Dancing with the Stars changes the shape of the Stars' bodies when they compete on the show. However, we rarely see how different they look from before they put on their dancing shoes to when they take them off.
Well, James Van Der Beek showed how much more toned he is now. His muscles are more defined, his chest hairs are more pronounced and he looks years younger. If DWTS did that for him, then why aren't more Stars doing it? They get paid to get the perfect body. It is a win/win situation. Unless they are voted off week one or suffering an elminating injury.

---