Matthew Perry is a knight in not so shining armor.
March 29th, 2012 under Friends (cast), Matthew Perry. [ Comments:

none

]

Matthew Perry Tweeted this picture and said, "This needs no explanation right?" Actually it does and I really want to know why he is dressed up like that. I mean it fulfills a fantasy I have about him, but still I want to know why this Friend is suddenly a knight.
And I hope it is more interesting than some scene for the pilot he is shooting right now called Go On.
---
Rules of Engagement returns with a sex tape!!!
March 29th, 2012 under CBS. [ Comments:

none

]




Rules of Engagement, the little show that can, returns to CBS tonight at 8:31p and you are not going to want to miss this sex filled episode. Russell finds out that Jen has a sex tape out there, so he will do whatever he can to find it. That includes watching porn he normally wouldn't and having his hands cramp up to the point he won't be able to use them if he finds the video.
He isn't the only one having issues, Jeff and Audrey's marriage hits another road block, so Adam tells his friend to create a Scavenger Hunt to get his wife back in love with him. Well Jeff screws things up and he is only one who gets f*cked in the game. Will he be able to correct things with Audrey or will the hunt go bust.
Tune in for an episode that proves why this show continues to still be on the air even though CBS keeps pulling it.
---
Chris Elliott gets Kim Kardashianed
March 29th, 2012 under David Letterman. [ Comments:

none

]

Chris Elliott was on The Late Show yesterday and before he was set to talk to David Letterman someone flour bombed him like they did to Kim Kardashian. Unlike Kim, he didn't handle it like a man and cried after he was covered with the white powder. The CBS host felt bad for him, so he had Biff wash him down. And when I say wash him down, I mean use a hose and saturated him with water.
Am I the only one who would've looked as happy as Biff did hosing down Chris Elliott? There is just something about him that annoys the hell out of me.
---
Goldie Hawn and Kurt Russell's young love
March 29th, 2012 under Goldie Hawn, Kurt Russell. [ Comments:

none

]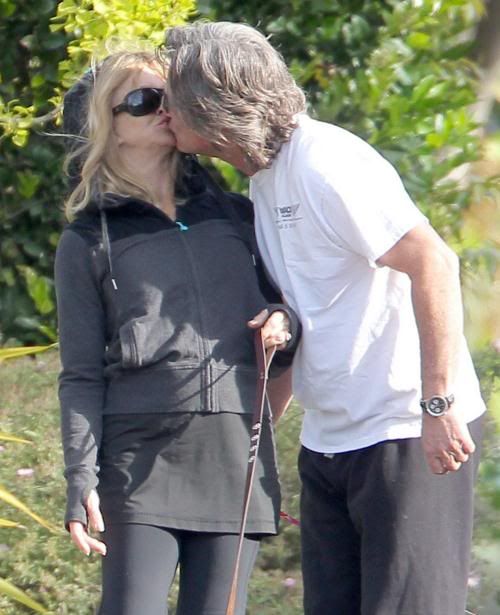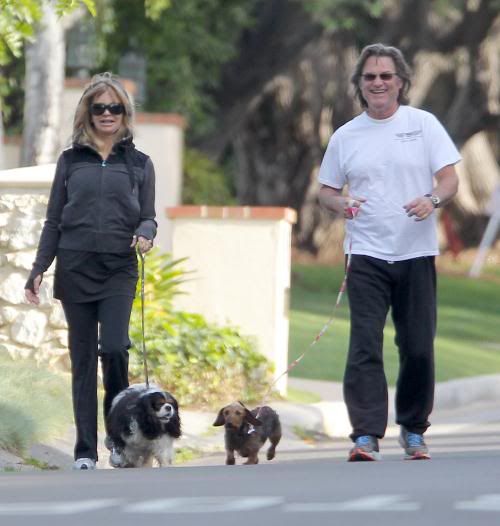 Fame Flynet Pictures
Even though Kurt Russell and Goldie Hawn have been dating for almost 30 years, the couple in their 60's showed the world they are very much in love. The love birds took their dogs on walk and when they were caught by the paps, Snake Plissken decided to give Private Benjamin a kiss on the lips.
How sweet is it to see that a couple that has been together for almost three decades is not afraid to show some PDA?
---
Party time, excellent! Wayne's World 3 is coming?
March 29th, 2012 under Conan O'Brien. [ Comments:

1

]

I am sure you heard that Will Ferrell announced on Conan yesterday that there is going to be a sequel to Anchorman, but he wasn't the only with some big news to share on the TBS late night show. Dana Carvey announced to Conan O'Brien that there is going to be a Wayne's World 3. Schwing! Unlike Anchorman 2 the sequel will not be coming to theaters, but instead it is a puppet show coming to a mall near you.
Even though Garth was totally joking, I hope some studio takes it seriously and decides to make the movie. Seriously who else besides me would like to see Wayne and Garth together again? Party time, excellent!
---