Is Britney Spears just wearing a slip?
May 29th, 2010 under Britney Spears. [ Comments: 2 ]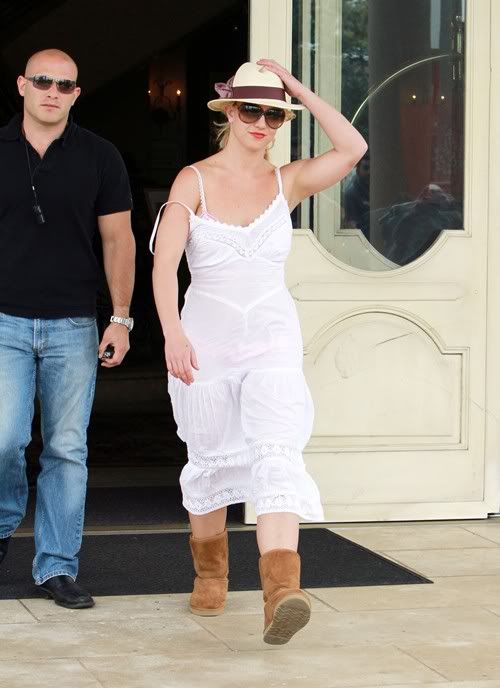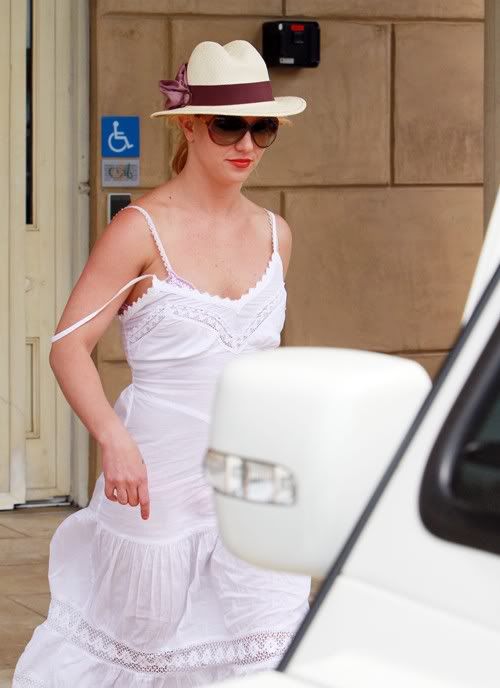 Fame Pictures
Britney Spears has committed another fashion disaster by going out in a dress that looks like a slip you wear under one. What was she thinking when she went out in public like that. Oh wait look who I am talking about, does she ever think about what she puts on before she goes out?
Positive note, at least she wore a bra!

---
Remember Jason Patric?
May 29th, 2010 under Remember?. [ Comments: none ]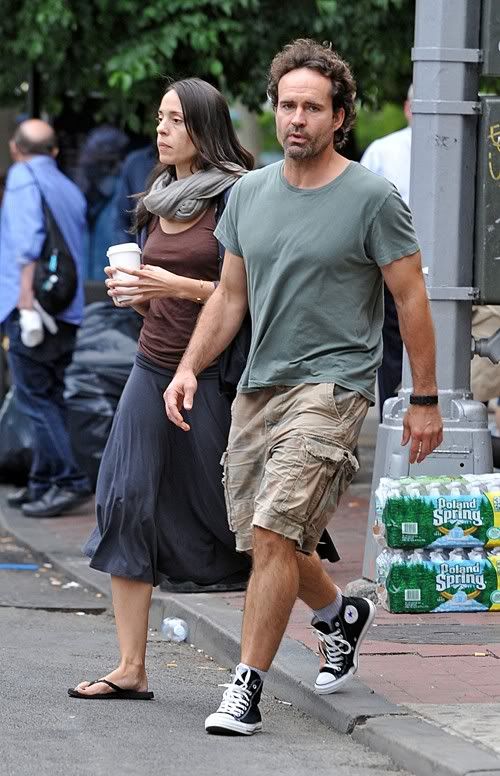 Bauer-Griffin Online
There was a time that Jason Patric was the hot actor after The Lost Boys and Rush, but then it was like Jackie Gleason's grandson seemed to disappear. Hopefully the 43 year old's career will make a comeback because he looks great!

---
Brett Ratner does a Al Bundy
May 29th, 2010 under Movies. [ Comments: none ]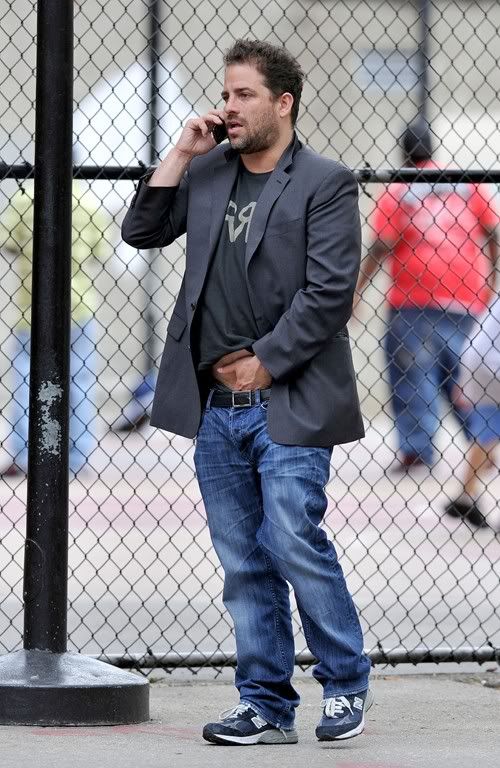 Bauer-Griffin Online
Brett Ratner was on his cell phone and I guess he had an itch he had to scratch. But for my eyes, I wish he would've done that somewhere more private because I didn't need to see that. Seriously what he is reaching for?

---
Heidi Montag leaves Spencer Pratt
May 29th, 2010 under VH1/MTV. [ Comments: 1 ]

(photo from Pacific Coast News Online)


Just over a year of legally being married, Heidi Montag has moved out of the house she shared with Spencer Pratt. According to TMZ she left him because she felt she was being held hostage by him. They added that the final straw for her is when he called the cops on her mom earlier this month. Finally they said that she thinks she is losing out on roles because of him. Yeah, that is why she is losing out on roles.
Personally I thought if anyone was going to leave anyone in this relationship it would be him. You know because when they got married he married a woman and about mid-way through she turned into a plastic doll.
So what will Heidi do without her husband? She has already found a new partner to do a reality show with because according to TMZ she begins filming her new show with Jennifer Bunney in July. Let me add that to the list of shows I will never ever watch.

---
RIP Dennis Hopper
May 29th, 2010 under Obits. [ Comments: 1 ]

Dennis Hopper passed away today at the age of 72 from prostate cancer according to The LA Times. Dennis Hopper will be remembered for his roles in Easy Rider, Blue Velvet, Apocalypse Now, Hoosiers, True Romance and Speed to name a few. So take a few hours today to remember him and put in one of his many many movies and enjoy the legacy he leaves behind.

---