Remember Danny Cooksey?
August 19th, 2019 under Remember?, Reunions, Whatever happened to.... [ Comments:

none

]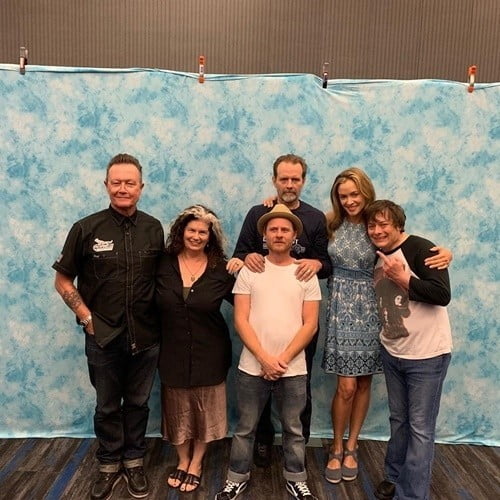 Over the weekend, the cast of Terminator 2 reunited at the Silicon Valley Comic Con. Robert Partick shared a photo with his co-stars Jeannette Goldstein, Danny Cooksey, Michael Biehn, Kristianna Loken, and Edward Furlong.
There was one cast member that caught my eye and that is the person who is front and center. The man in the hat was known for his bright red locks as Sam McKinney on Diff'rent Strokes that grew out to a mullet when he played Bobby Budnick on Salute Your Shorts. Since then he has voiced several characters in many movies and TV shows. That is when he is not being a rock star and father to his two kids.
I always what happened to Arnold and Willis' stepbrother and now we know he is a good looking 43-year-old man whose voice is worth a lot of money.
---
Remember Angie Dickinson?
July 2nd, 2019 under Remember?. [ Comments:

3

]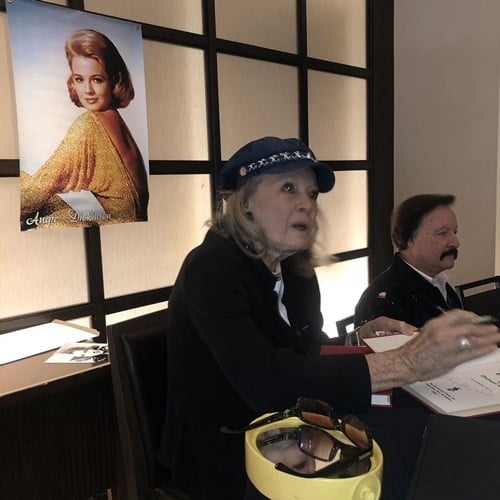 Angie Dickinson came out to the Hollywood Show this weekend and her fans could not wait to get her autograph. Can you believe the sex symbol is 87 years young because she is just as beautiful now as when she starred in Police Woman, Rio Bravo and Dressed to Kill. I wonder what her secret to not ageing is?
---
Remember Tommy Shaw!
June 4th, 2019 under Remember?. [ Comments:

none

]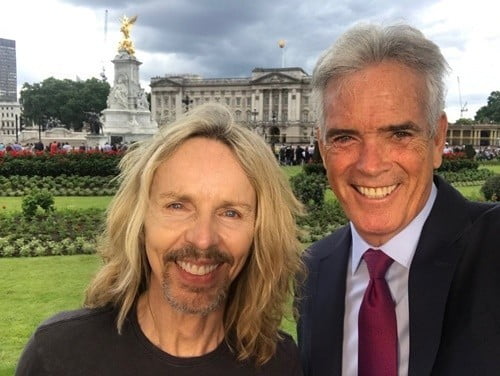 Tommy Shaw is in London performing with the Styx and he went to see an American who was visiting Buckingham Palace. Not the President, but his friend, John Roberts, from Fox News.
I do not remember the last time I saw the singer, but he looks better now than he did then. As in he never ages. Can you believe he is 65 years old? He sure as hell does not look old enough to collect social security.
Since he looks so good, I hope Supernatural finds a way to bring him and the band on the show for the final season. They have used so much of their music throughout its run, it is only fair. How cool would it be if they find a way to incorporate them singing Renegade live on the drama with something happening in the scene. Although, I can see them using Lady instead.
---
Remember So You Think You Can Dance's Benji Schwimmer?
December 5th, 2018 under Remember?, SYTYCD. [ Comments:

2

]

Back in 2006, Benji Schwimmer defied the odds and won the second season of So You Think You Can Dance. The scrawny little dancer was a fan favorite because we loved his geekiness.

That was then, now 12 years later he is a buff man showing off his muscular body. Who knew that by doing Swing dancing it would give you a bod like that? Now thanks to DNA Magazine we know that. So who else besides me is going to sign up for classes? Plus, am I the only one who wants him to be their teacher. He teaches Tango too, right?
---
Remember Emmanuel Lewis?
November 7th, 2018 under Remember?. [ Comments:

none

]

Yesterday was a big election day in Georgia. So big it got Emmanuel Lewis out to vote. Doesn't the 47-year-old look fantastic? He hasn't aged a day since Webster. Someone needs to give him another show because TV has been missing him.
---