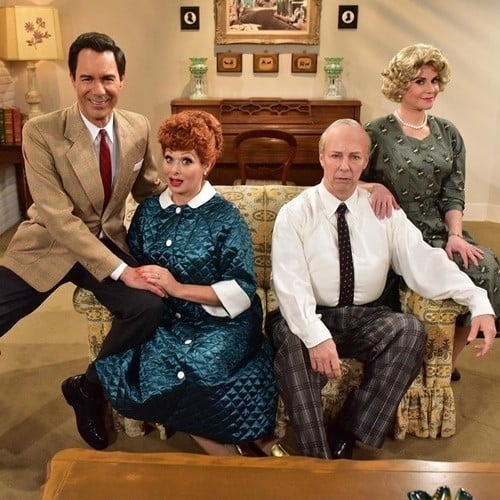 Anyone who watches Will & Grace can tell that Debra Messing has been heavily influenced by Lucille Ball. Well this week, she and the cast of the NBC sitcom will be filming an episode that will be paying tribute to I Love Lucy.
According to Entertainment Weekly: Messing, Sean Hayes and Megan Mullally will each play Lucy in a different dream sequence while Eric McCormack will recreate Ricky Ricardo. The mag says that, "Messing gets to play Lucy in a 'Vitameatavegamin' scene, Hayes will assume the title role in the chocolate factory, and Mullally will recreate the memorable grape stomping moment."
The sitcom got the go-ahead to do it from Lucie and Desi Arnaz, Jr. with the former appearing on the special episode. We do not know what she will be doing, but she teased us with, "A very special guest star, playing a very fun role … Any guesses??" I have none.
While I cannot tell you what she will be doing on the show, I can tell you it will air sometime in the Spring before the sitcom signs off for a second time.
UPDATE: Lucie Arnaz shared a photo from the set in makeup. To see if you got the answer right, then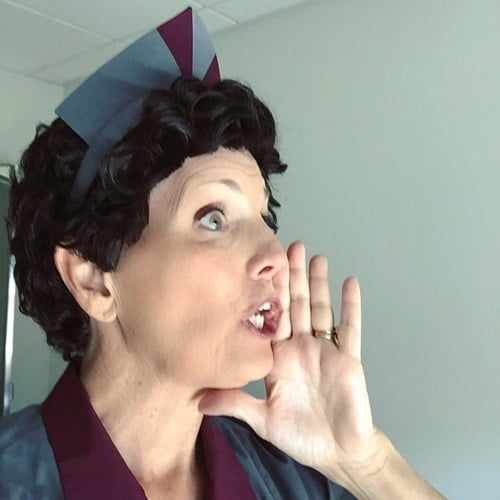 ---