[ # ] Want to know how Empire will get rid of Jussie Smollett?
August 30th, 2019 under Empire, Jussie Smollett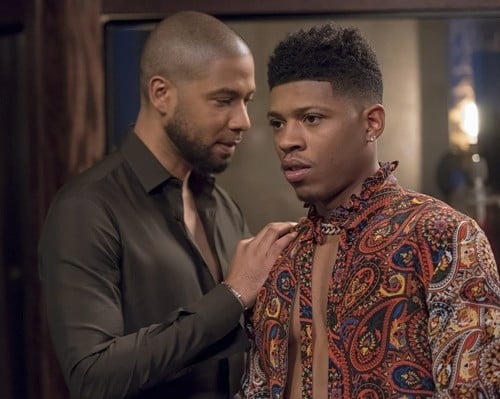 Lee Daniels has said that Jussie Smollett will not be returning for Empire's final season after, you know. Now, we know how they will be writing Jamal Lyon off.
Executive producer Brett Mahoney told TV Line, "Jamal is taking a sabbatical from the family." Then added, "He doesn't want to be caught up in Lyon family drama, which is very much in keeping with his point of view last season — that [the family business] should be something that the family moves away from." Talking about moving, the newlyweds have moved to London.
Personally, I am sure I am not alone with this thought, I wished they would have killed him off. They could have him die after a racial and homophobic attack. The Lyons mourn his loss. Then in the series finale we find out it was all a hoax. It was his way of getting away from his family. Too close to home?
Empire begins its final season September 24th.

---