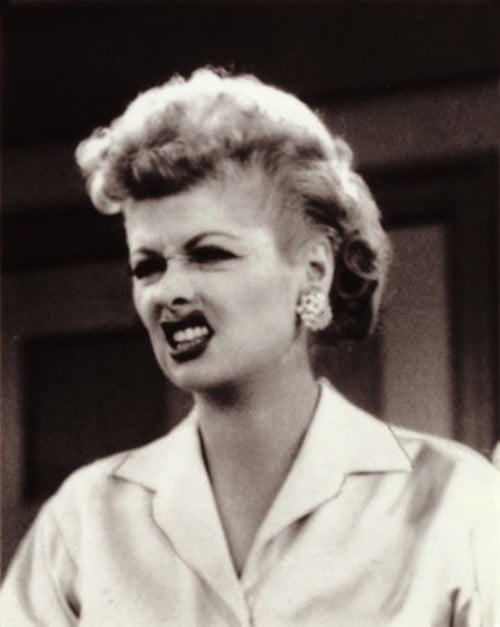 A few weeks ago, it was revealed that Nicole Kidman is going to play Lucille Ball in Aaron Sorkin's movie about the legendary actress' marriage to Desi Arnaz and their time creating I Love Lucy. While her casting is approved by their daughter, Lucie Arnaz, fans do not approve of it.
After being silent since the announcement, Kidman opened up to Variety's Marc Malkin on why she took the part in Being the Ricardos. "I was like, 'Yeah, I would love to give it a go,'" Kidman says. "With Aaron's words and his direction and Javier … that's kind of a wonderful prospect to, you know. But yikes, off we go. Give it a go. Try my best—see if I can do it."
She is seeing if she can do it by researching the groundbreaking star she is going to play. "She's an amazing woman. I'm very excited for people to see what Aaron found out about her and the way he's interpreted Desi and Lucy and the way that it's so rich. I didn't know any of this."
Are you going to find out what Kidman learned about the Arnazes from Sorkin's script, or are you going to skip it like me? I am sorry, I am a fan of Kidman's, but I don't think she is right for this role. Just like she was wrong to play Samantha Stevens in Bewitched. Oh, that was so bad.

---