[ # ] Lucy Hale is the new Jenny McCarthy
November 26th, 2019 under Billy Porter, Lucy Hale, Ryan Seacrest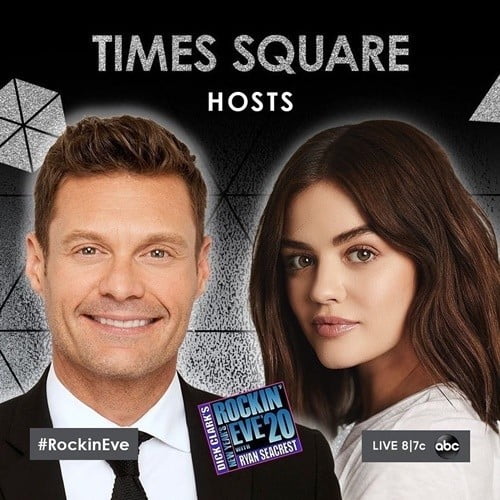 New Year's Eve got a little bit happier this year because we will not have to listen to Jenny McCarthy's annoying voice on New Year's Rockin' Eve. Who is going to be standing next to Ryan Seacrest on December 31st? Lucy Hale will be freezing her pretty little a$$ off with him at Times Square.
While they will be in NY, the epitome of NYE, Billy Porter, will be welcoming in 2020 in New Orleans for ABC as Ciara does the same in Los Angeles.
The musical acts are yet to be announced but do they really need anyone else but Porter? I can watch him for four hours straight. He is a quadruple threat!

---