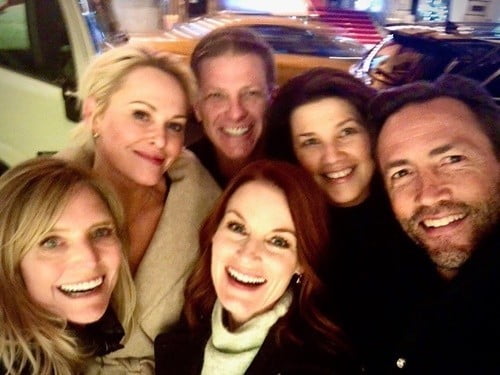 Back in the '90s, Doug Savant and his wife Laura Leighton, Josie Bissett, Daphne Zuniga, Courtney Thorne-Smith and Andrew Shue all lived together in Los Angeles at Melrose Place. However, yesterday they met up at The Polo Club in New York City to talk about their old address.
Was that all they talked about? None of them said. This makes me wonder if the Friends' upcoming unscripted reunion is going to open the door to more shows having one. Could that be what they were discussing? Or maybe since Fox cancelled BH90210, the network might want to try it again with MP2.0? Would you watch them again? Especially since they have not aged a day in over 20 years.
Seriously, I cannot remember the last time I saw Allison Parker and Billy Campbell. Now that I have, I want and need more of them.

UPDATE: To find out what brought them together, then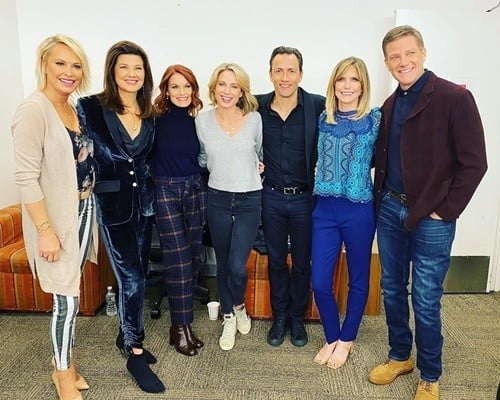 Andrew Shue's wife Amy Robach spilled the beans that the six of them taped something ABC's Strahan Sara & Keke. Mystery solved and not as exciting as I wanted.

---