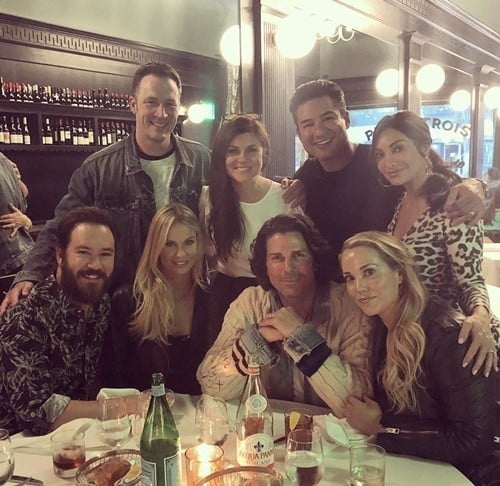 Even though Zack and Kelly, and Slater and Jessie dated at Bayside High, you knew they were not going to wind up together at the end of the day. Even if you really wanted them too. And we did.
In real life, as we know none of the actors hooked up after the show ended. However, they are all still friends. Over the weekend, Mark-Paul Gosselaar, Tiffani Amber Thiessen, Mario Lopez and Elizabeth Berkley all got together with their spouses and ate dinner. Which makes think this would be a great idea for a reunion special to celebrate their 30th anniversary. Feeling old?
Now that you called Shady Pines to tour the grounds, would you tune in to watch your favorite high school friends from the '90s reunite but have different partners? I know I'm So Excited to see them together again.
Since Lark Vorhees and Dustin Diamond are not there, maybe they are the ones that actually got married and lived happily ever after.

---