Mario Lopez leaves Extra for Access Hollywood
July 17th, 2019 under Mario Lopez. [ Comments:

none

]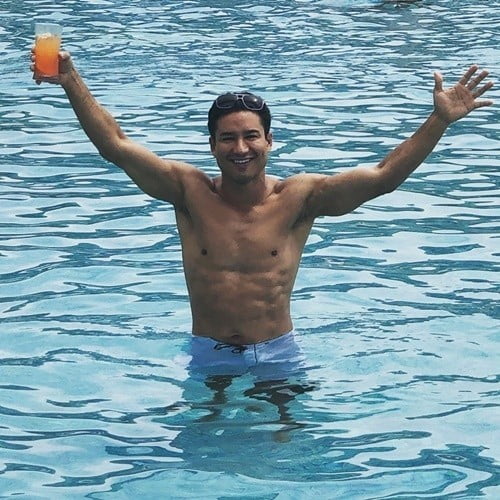 NBC announced today that Mario Lopez will be joining Access Hollywood and Access Daily starting in September. He will be co-hosting the entertainment news show with Kit Hoover and Scott Evans.
Along with working on AH, he also signed an overall deal to develop scripted and unscripted shows with Universal Television and Universal Television Alternative Studio.
He has been a host of Access' rival Extra for 11 years. No word who will be replacing him. Since this hiring has been rumored for months, I am sure they will be announcing his replacement very soon.
---
BTWF: Mario Lopez on Kids Inc
June 27th, 2019 under Before They Were Famous, Mario Lopez, Saved by the Bell/City Guys. [ Comments:

none

]

Before Mario Lopez was wowing us with his dance moves on Dancing with the Stars, he was doing the same thing on Kids Incorporated. How cute was the preteen in the mid-'80s?
---
Is this how the Saved By the Bell 30th reunion would look?
April 22nd, 2019 under Mario Lopez, Mark-Paul Gosselaar, Saved by the Bell/City Guys. [ Comments:

none

]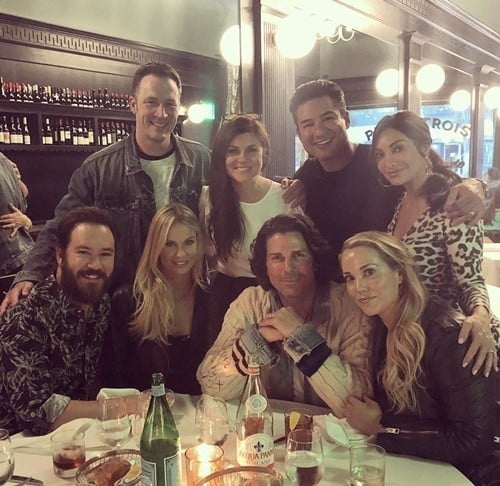 Even though Zack and Kelly, and Slater and Jessie dated at Bayside High, you knew they were not going to wind up together at the end of the day. Even if you really wanted them too. And we did.
In real life, as we know none of the actors hooked up after the show ended. However, they are all still friends. Over the weekend, Mark-Paul Gosselaar, Tiffani Amber Thiessen, Mario Lopez and Elizabeth Berkley all got together with their spouses and ate dinner. Which makes think this would be a great idea for a reunion special to celebrate their 30th anniversary. Feeling old?
Now that you called Shady Pines to tour the grounds, would you tune in to watch your favorite high school friends from the '90s reunite but have different partners? I know I'm So Excited to see them together again.
Since Lark Vorhees and Dustin Diamond are not there, maybe they are the ones that actually got married and lived happily ever after.
---
Are Mark-Paul Gosselaar and Mario Lopez down for Saved By the Bell again?
March 26th, 2019 under Mario Lopez, Mark-Paul Gosselaar, Saved by the Bell/City Guys. [ Comments:

none

]

It seems like every show with kids from the '90s is coming back as a reboot, so what about Saved By the Bell. Yesterday, when Mark-Paul Gosselaar was on Extra, a fan wanted to know if he and Mario Lopez are up for reviving their show.
Slater did not want to put it on his slate because it is a little hard to do since they are not in high school anymore. Then he thought that maybe it could be about their kids going to Bayside.
MPG had a different approach, "I've always answered it, also, I think we're open to the idea." That is when Lopez agreed. Someone get Peter Engel on the phone with NBC and let's make this happen ASAP. We need their cheesiness back in our lives.
---
Mario Lopez was Mark-Paul Gosselaar's last roll before surgery
January 22nd, 2019 under Mario Lopez, Mark-Paul Gosselaar, Saved by the Bell/City Guys. [ Comments:

none

]
Mark-Paul Gosselaar is going under the knife today for shoulder surgery, and he went for a roll with a Mario Lopez beforehand. Not in the hay, but on a mat. The two Saved By the Bell actors took Jiu-Jitsu and spent an hour and a half rolling around the floor. When they were done, all I could think of is sweating to the oldies when I saw this photo! They don't look their age, but I am sure they are feeling it today.
In all seriousness, it is nice to see that they are still friends after thirty years. Can you believe it has been that long? Now you are feeling old too, right?
Finally, good luck to MPG today with the surgery!
---