[ # ] Is Sofia Vergara trying to write Eric Stronestreet out of her life?
August 22nd, 2019 under Do they have something to tell us?, Modern Family, Sofia Vergara, Uncategorized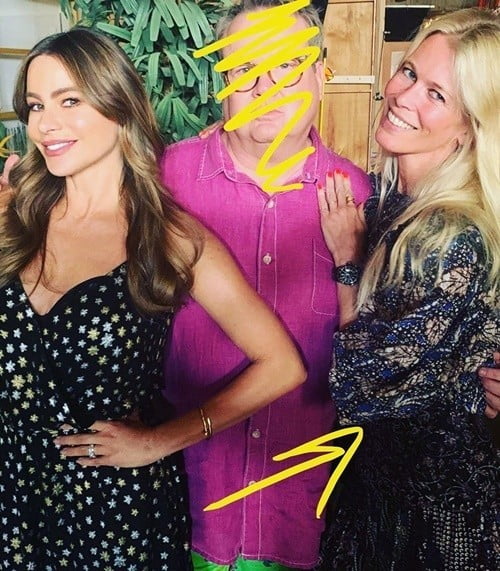 Sofia Vergara posted a photo with Eric Stonestreet crossed out, so are Modern Family stars no longer family? Nope. She explained, "My teenage girl crush came to visit!!! Sorry @ericstonestreet!!! I needed a picture alone!!! @claudiaschiffer 😍😍😍😍"
I am sure he would not mind being in the meat in that sandwich if Vergara's teenage dream was able to be fulfilled.
When it comes to what the Supermodel is doing on the show, we do not know. We will find out on one of the Wednesdays after September 25th. That is when the ABC sitcom returns for its final season.

---