[ # ] Prince William and Kate Middleton fly a budget airline
August 22nd, 2019 under The Princes of England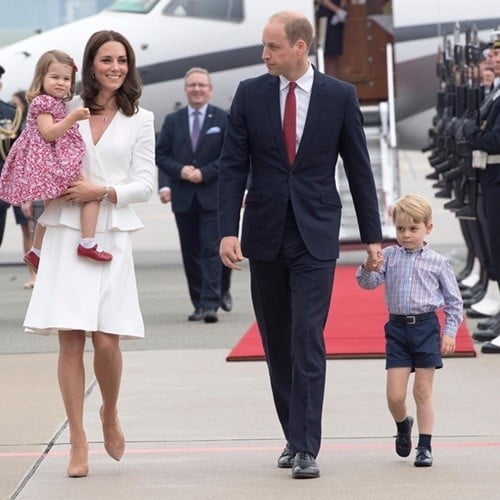 For the last few weeks, Prince Harry and Meghan Markle have been bashed for taking private jets for a few vacations. Today, when Prince William, Kate Middleton and their three children traveled from London to Scotland to visit the Queen and Prince Phillip, they took a budget airline. According to Daily Express, FlyBe flights from Norwich to Aberdeen cost around £73.05. Assuming that Prince Louis flew for free, they paid about £300 for the trip. Which is not bad.
Did anyone know they were onboard? The paper say the passengers had no idea until they got off. The Cambridges sat in the front of the plane and appearantly snuck on unnoticed.
Their gesture means that the next time his brother travels with his wife and their son, they will have to fly like commoners too. I wonder which Kensington Royal is more upset about that? The Duchess of Sussex at least is used to it, since she has not even been a royal for 2 years.

---