[ # ] Is Seacrest out of American Idol?
September 20th, 2019 under American Idol 9+, Ryan Seacrest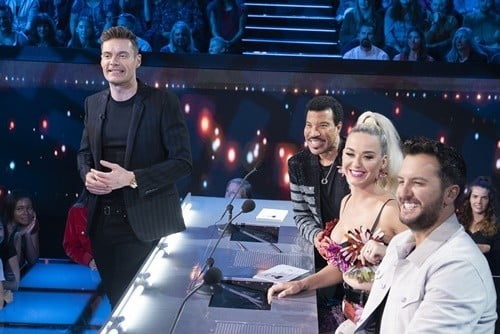 Earlier this summer, ABC announced that Lionel Richie, Luke Bryan, Katy Perry and Bobby Bones will all be back on American Idol next year. However, there was one name missing from the list and of course, it is AI original Ryan Seacrest.
Today, after months of is he or isn't he, we finally got our answer. The host is going to Hollywood! He had this to say about embarking on his 18th season with the show, "It's the greatest gift to be able to play a part in discovering new talent with a franchise that has been such a relevant part of American culture for so many years."
Are you happy he is back or were you looking forward to a change? I was hoping they would have gotten a new host. It needs to grow up now that the singing competition is no longer a minor.
---