[ # ] Has Blake Shelton and Adam Levine's bromance turned into a romance?
May 22nd, 2019 under Adam Levine, Blake Shelton, The Voice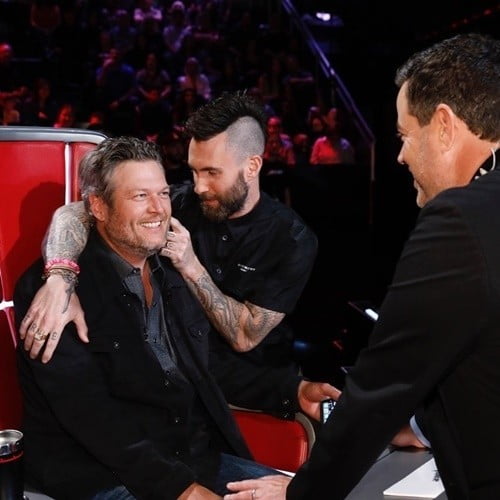 Ever since season one of The Voice, Adam Levine and Blake Shelton have had a very special bromance. Since then Shelton got divorced and started dating Gwen Stefani, while Levine got married to Behati Prinsloo and had two daughters. Through all of that, their bromance remained strong. Maybe too strong? Because look at the way the Maroon 5 singer is looking at his Honey Bee. Girls like you and me are loving it. Girls like the No Doubt singer and the model are not. Unless they are like me and like seeing two men go at it!
---