Watch Weird Al Yankovic getting excited watching Drake's Way 2 Sexy
September 10th, 2021 under Drake, Weird Al Yankovic. [ Comments: none ]
Weird Al Yankovic decided to make a blind react to Drake's music video for Way 2 Sexy. So, what does the Schlock Rock singer think of it? You just have to watch because it is the best thing you will see all day. I couldn't stop laughing.
If you haven't seen Way 2 Sexy, then click here!

---
Weird Al Yankovic and his Chia pet
October 6th, 2020 under Chia Pet, Weird Al Yankovic. [ Comments: none ]

If ever there was anyone, who deserves to have a Chia pet in his likeness, it is Weird Al *Yankovic. Guess what? They made one for the White & Nerdy singer. After months of waiting, he finally got one. I can't wait to see it look likes when his '80s fro grows out. The only thing missing is the mustache he had back then. Can they make it so some grass grows on his upper lip?

---
Ted Nugent looks a lot like Weird Al Yankovic
August 26th, 2020 under Roku, Weird Al Yankovic. [ Comments: none ]

Weird Al Yankovic is known for parodying songs from famous singers. Now, he is dressing up as another Rocker for Reno 911. Weird Al is playing Ted Nugent on the Quibi series, and his episode is streaming now.
We don't know why Weird Al is playing the gun-crazy singer, but you know he is going to do a bang-up job. Don't shoot the messenger with bad jokes. I have a feeling the deputies of Reno's sheriff's office will protect me. Oh wait, that is a bad thing. No more bad jokes from me.
One thing that is not a bad joke is Reno 911's revival.

---
Funny people want us to Eat It
May 14th, 2020 under Weird Al Yankovic. [ Comments: none ]

Back in 1983, everyone was singing Beat It by Michael Jackson. Then a year later, we changed our tune to Eat It from Weird Al Yankovic. Now, 36 years later, several comedians are speaking the words of the latter song for a good cause.
David Cross asked Sarah Silverman, Jack Black, Al Franken, Patton Oswalt, Tony Hale, Paul Scheer, Amber Tamblyn, Rachel Bloom, Fred Armisen, Bryan Cranston, and some guy named Weird Al Yankovic to read the lyrics for the charity Lift.
We all are in this together, so remember to take time every day to laugh. They say it is the best medicine.

---
Weird Al Yankovic looks like the Ghost of Christmas past
December 24th, 2019 under Weird Al Yankovic. [ Comments: none ]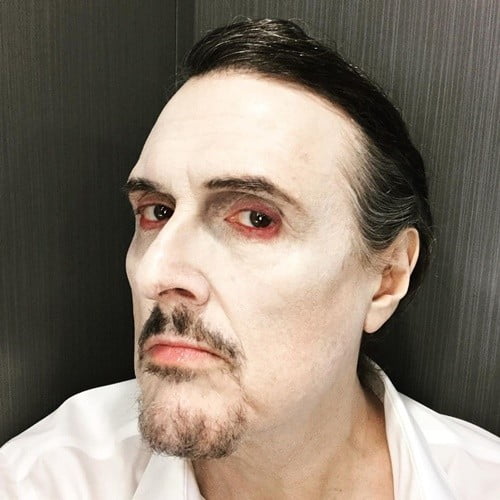 Weird Al Yankovic is normally a pale guy, but this Christmas he looks even more ghostly than normal. So much so, I expect him to haunt the singers, who would not let him record parodies of their songs, in their dreams. Since all those musicians committed a major bah humbug.

---