America Ferrera can still fit into her Emmy gown 14 years later
September 29th, 2021 under Ugly Betty. [ Comments: none ]
America Ferrera was invited to her friend's 40th birthday party. The attire for the event was "Fanciest thing already in your closet." So she tried on the Monique Lhuillier gown that she wore at the 2014 Emmys, and it still fit. Actually, it fits better now than it did 14 years later.

---
America Ferrera shows off the real side of glamour
September 20th, 2021 under Ugly Betty. [ Comments: none ]
I don't know about you, but whenever I wear a gown to an event, it is always wrinkled from traveling when I get there. Yet, when I watch award shows, their gowns are always perfect.
What is their secret? America Ferrera showed us hers in her Juan Carlos Obando purple strapless, floor-length gown. She doesn't sit on the backseat. Instead, she gets on the floor, facing it, and puts the skirt on the chair.
It might be uncomfortable, but they say no pain, no gain. So the second she stepped on the red carpet, she looked like a million bucks and forgot all about the car ride there. Well, I am sure her knees will get her revenge on her today.

---
BTWF: Eric Mabius in Welcome to the Dollhouse
July 30th, 2020 under Before They Were Famous, Ugly Betty. [ Comments: none ]

Before Betty was obsessed with Eric Mabius on Ugly Betty, Dawn Wiener was in love with him in Welcome to the Dollhouse. How much do you love with him with long hair when he was 24 in that 1996 movie?

---
America Ferrera welcomes her pretty Betty
May 10th, 2020 under Ugly Betty. [ Comments: none ]

What better day to let the world know that you are a mom again than on Mother's Day. America Ferrera broke the news that she and her husband, Ryan Piers Williams, welcomed her daughter on May 4th.

Lucia Marisol will be celebrating her big brother, Sebastian Piers's second later this month.

---
America Ferrera is celebrating 2020 with baby #2
January 1st, 2020 under Ugly Betty. [ Comments: none ]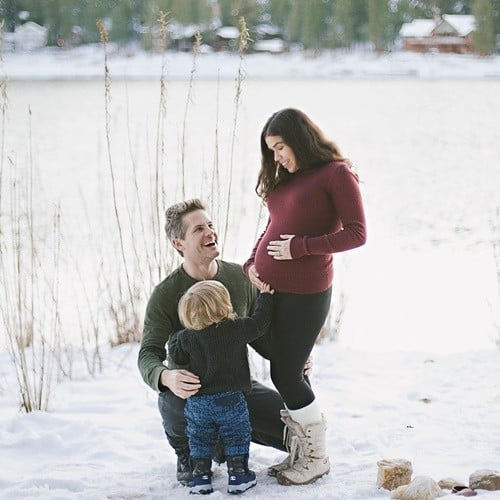 America Ferrera has been keeping a secret, and that is that she is pregnant with baby #2. The actress, her husband Ryan Piers Williams and their 19-month-old son Sebastian, made the announcement on social media on New Year's Eve. No word when it is due, but it looks like it will be sooner, rather than later.
Also, it is unsure if her pregnancy will be written into Superstore. However, if they do, then it will be Jonah's or will it be?

---