Tim Allen is putting on the Santa suit again
January 14th, 2022 under Disney+, Tim Allen. [ Comments: 1 ]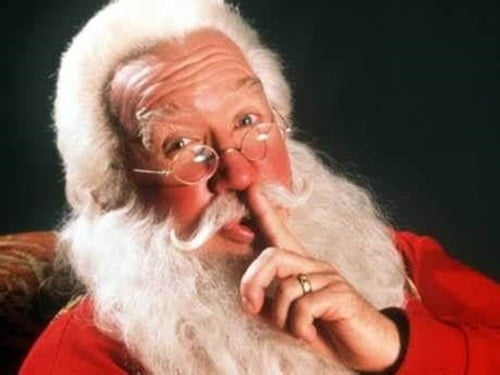 It has been 15 years since Tim Allen played Old Saint Nick. And he feels that now is the perfect time for him to bring back The Santa Clause. So he teamed up with Disney+ to reprise his role for a series that is about him finding a replacement.
Scott Calvin (Allen) is about to turn 65, and he realizes that he is not getting any younger. Therefore, he thinks it is time for him to hand the sleigh over to someone younger so that he and his family can enjoy their final years together away from the North Pole.
Who will be the next person to sign The Santa Clause? We will find out when the series streams later this year.
I, for one, am looking forward to it. I told my friends over Christmas; I wish we could get a fourth movie in the franchise. This is even better because we are getting so much more.

---
Last Man Standing airs its last episode tonight
May 20th, 2021 under Tim Allen. [ Comments: none ]
Tonight at 9p on Fox, we say goodbye to Last Man Standing. It survived 10 years, 9 seasons, 3 casting changes (two daughters and a son in law), 3 Presidents, 2 networks, 1 Jay Leno, and many, many laughs.
It was a show about a family who was always there for each other, even if they didn't agree on everything. LMS was also known for its politics. That was something I admired about the sitcom. Like All in the Family, they covered all sides of the political spectrum and met in the middle. That is what made it unique.
Tim Allen likened his character of Mike Baxter to "Archie Bunker with a college education."
That was not all Allen had to say about the program on a press call for the show's series finale.
To be very honest, I had problems letting go of this one. It's just been, what, three or four weeks? And I'm literally just feeling better. Never have I enjoyed, outside of Home Improvement and maybe moments of Galaxy Quest and one of these jobs in stand up I love. But this crew from the guy at the gate to Radford to people that we ate with. I loved every second of this experience. Earl Hindman and I, may God rest him, we used to love what we did, and we'd look at every part of the set every morning. I'll always remember this, and that gratefulness kept me level. And this set, I looked at every set piece. I walked through every hallway over and over again. I always looked around; I'm going to miss it.

It didn't help. Having this canceled several times like that, you get used to the sudden death, and for some reason, I prefer that. Knowing we were canceled all year long; I'd look at all of this wonderful cast. You can hear this a million ways. You just don't know how much affection I have for all of these people, the people behind the scenes, everybody involved in this thing. I really enjoyed myself, and I said this was not comfortable weeks. I was counting off the hours. I did not do well with this. In a very moralistic way, I'm glad it's done because I can't feel this way anymore.

This was a wonderful experience, and it expressed itself, I believe, in a wonderful television show like none other. There's other sitcoms that I really adore, I do watch, but I would shout out to this one. What these guys did, a most selfless group of performers. We all worked as a team, very unusual, and Gary on camera #3.

It was so busy that last week. It was the last five, ten minutes of that show that everybody broke. It just came so fast. They didn't want that show to end. The network really was pleading with us to keep that going. For whatever reason, this was the end of the nine-year stretch on this, very difficult on me. I can only speak for myself. I just adore this cast, and I said, 'That was my story.' Again, each one of us has got a different story.
The other people with stories to tell are Nancy Travis, Héctor Elizondo, Amanda Fuller, Jordan Masterson, Molly McCook, Christoph Sanders, Jonathan Adams, and Krista Marie Yu. To all of the actors and the crew, I just want to thank you for a sitcom that made me think and, more importantly, made me laugh.

---
Tim Allen reveals that Santa Claus was a consultant on The Santa Clause
January 15th, 2021 under Tim Allen. [ Comments: none ]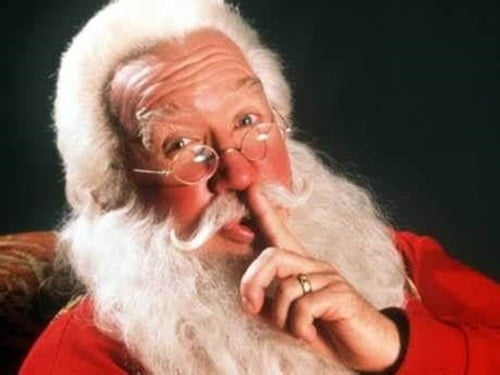 Is it just me, or did Tim Allen come off as really believable when he played Kris Kringle in The Santa Clause? There is a good reason for that. "I've met the real Santa Claus. He was a consultant on my [Santa Clause] films," he told Us Weekly.
That is just one of the 25 things we did not know about him. He likes Spam and becoming friends with spiders. The Sound of Music is one of his favorite movies. He actually reads, and he loves reading about different religions. When he doesn't have a book in his hand, he talks back to movies and commercials. I wonder what the Last Man Standing star says to his own projects.
On that note, the actor revealed, "I have the original Tool Time set from Home Improvement in my garage." I wonder if he pretends to host shows from there. I am sure he does. He just puts the television on and talks to the people on the screen like they are Al and old Saint Nick.

---
Last Man Standing's Mike Baxter meets Home Improvement's Tim 'The Toolman' Taylor
December 4th, 2020 under Tim Allen. [ Comments: none ]

Last Man Standing's final season begins airing on Fox January 3rd. It looks like from this first look; we are going to have a Newhart ending before the season finale.
For those of you who don't know what that means. For the series finale of Newhart, Dick Loudon (Bob Newhart) woke up as his previous character Bob Hartley (Newhart) from The Bob Newhart Show. Then he tells his first TV wife (Suzanne Pleshette) about the dream he had. That dream was all about the show Newhart.
Anyways, in the upcoming season of the LMS, Tim Allen meets Tim Allen or Tim "The Toolman" Taylor meets Mike Baxter. What happens next? We will find out when that episode airs.
Whatever happens, this is a brilliant idea, and I am looking forward to it,

---
Is Tim Allen ready to do The Santa Clause 4?
November 11th, 2020 under Tim Allen. [ Comments: none ]

Tim Allen posted a photo of his face looking a little hairier than normal, and that reminded us all of one of his most famous roles? Is he giving something to cheer about this holiday season?

"Woke up this morning and noticed a bit more stubble," Allen wrote. "This always happens to me as I transition to you no who this Christmas." If he transitions into him every year, then why can't we get a fourth The Santa Clause movie? They are as wholesome as a virgin egg nog.

When it comes to why I think he has a beard? I bet you his character Mike Baxter gets lost in the woods doing a promotional thing for Outdoor Man on Last Man Standing. When they finally find him, he has this Santa beard. I am so going to miss that Fox show. At least we have one more season of the sitcom before LMS says goodbye. Tune in for the 9th season premiere on January 3rd.

---