The Goldbergs are going on Vacation with Christie Brinkley
August 29th, 2019 under Christie Brinkley, The Goldbergs. [ Comments:

none

]

Earlier this month, The Goldbergs announced that their season premiere would pay tribute to National Lampoon's Vacation. Yesterday, we got our first look at the episode and Christie Brinkley hasn't aged a day since she made that 1983 movie.
If you did not know that this scene was filmed a few weeks ago, you would think it is from the original movie.
I don't know about you, but I cannot wait to see this episode on September 25th. Mostly because I love Murray's reaction. It is so him.
---
We are getting a Goldbergs video game and Bev's Cookbook
August 27th, 2019 under The Goldbergs. [ Comments:

none

]

Last season on The Goldbergs, Adam F. Goldberg came up with a videogame and we were introduced to Bev's cookbook. The sitcom where art imitates life is now having life imitate art.
What does that mean? The real Adam F. Goldberg, is giving up some of his responsibilities on his show and his other one Schooled to spend more time working on his new Disney deal. Yesterday, he revealed all that he is up to on Twitter. He wrote, "I've started a company at Disney to turn their epic library of titles into TV shows! It's a dream come true. As for Goldbergs/Schooled, it still takes up a chunk of my day. I'm even working on a Bev cookbook and a Goldbergs video game!!! It'll be a busy year!"
How like totally awesome is that? I cannot wait to give all my friends the Bev cookbook. I want to know what is in shrimp parmesan. Soon, we will know.
When it comes to their titles, what shows do you want him to bring back? I want Dinosaurs!!! If he doesn't bring it back, I am going to tweet his mom to tell her to tell him to do it. I'm the baby, gotta love me. As much as we love Adam F. Goldberg.
---
Proof Christie Brinkley hasn't aged since 1983!
August 12th, 2019 under Christie Brinkley, The Goldbergs. [ Comments:

none

]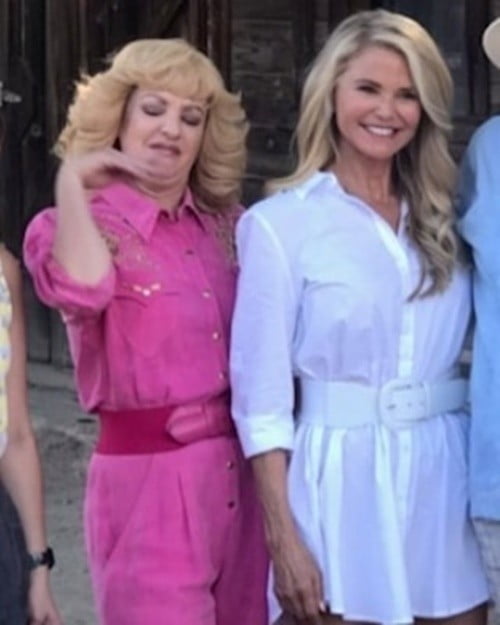 Back in 1983, Christie Brinkley, then 28, made her acting debut in National Lampoon's Vacation. Thirty-six years later, she is reprising that role on the season premiere of The Goldbergs that airs September 25th on ABC.
Our favorite family takes a road trip from Philadelphia all the way across the country to Disneyland. Along the way, they will meet Brinkley and Anthony Michael Hall. The latter played Rusty Griswold in the film.
Wendi McLendon Covey, who plays Beverly Goldberg, shared a photo of herself (swatting a fly) with the 65-year-old supermodel, and the Uptown Girl has not aged a day since the original movie. Don't believe me. To see her in the classic film, then click here!
---
The Goldbergs will spend another year in '80s something!
May 11th, 2019 under The Goldbergs. [ Comments:

none

]

My dream of seeing a Benetton rugby on The Goldbergs is not dashed just yet. That is because Adam F. Goldberg revealed that both the sitcom about his family in the '80s and it '90s spinoff will be around for another season. The EP wrote, "While the network and studio continue to debate contract stuff I don't understand, I can officially announce that another hour long block of 1980something and 1990something is on the way!!!!!! Begin the @GoldbergsTimer!!!!!! I ❤️❤️❤️❤️ the @goldnerds #schooled #thegoldbergs"
He was not the only one to break the news, Wendi McLendon-Covey broke it first with, "Buckle up schmoos! Just got word that @TheGoldbergsABC is coming back for SEASON 7! So thankful I get to keep working with my beautiful tv fam, insanely talented crew, and sexy-as-hell writers! #TheGoldbergs"
See Constance Wu, that is how an actress is supposed to react when her show gets picked. Especially by a more talented, beloved actress who works nonstop and has been in many more movies than you.
Congrats to The Goldbergs and Schooled, I wonder what movies will get tribute episodes next season. Maybe they will switch it up and do it on a band. How cool would it be to see Adam, Barry and Erica pay tribute to the best trio ever The Thompson Twins!
BTW ABC also picked up The Bachelor and Dancing with the Stars too.
UPDATE: Fox renewed Orville for a third season.
---
Wendi McLendon-Covey had Beverly Goldberg's hair in '80something
May 8th, 2019 under The Goldbergs. [ Comments:

none

]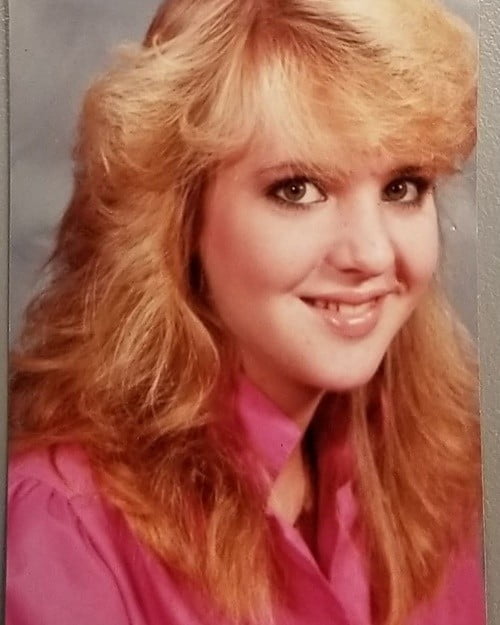 Back in the '80s, girls all over America teased their hair and then covered it with lots and lots of hairspray. Much like Wendi McLendon-Covey does every week when she plays Beverly Goldberg on The Goldbergs. Actually, the actress wears a wig now to achieve that look. However, when she was in 9th grade, she actually did all of that hair just like Adam Goldberg's sMother did back in the day.
Seeing McLendon-Covey as a freshman in high school with the Farrah, you can tell that the casting department did a spot on job by casting her.
---