Is that Superstore's Lauren Ash?
March 8th, 2019 under Superstore. [ Comments:

none

]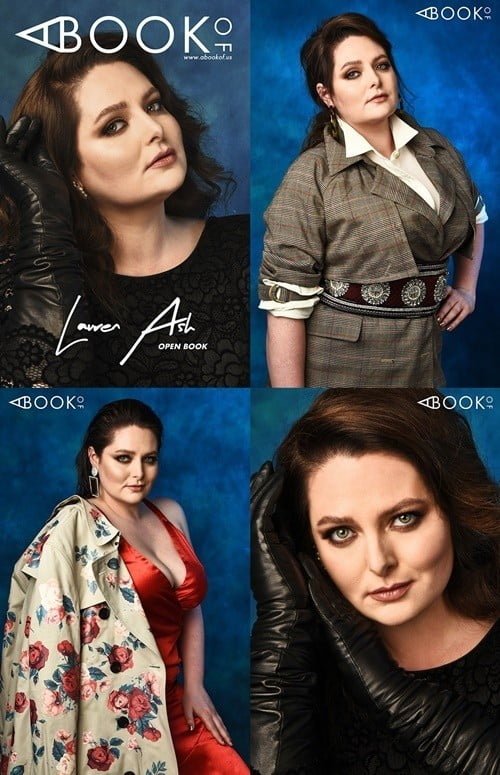 We are used to seeing Lauren Ash as a tomboy on shows like Superstore and Super Fun Night, but she is copletely different when the cameras are not rolling. While she barely wears any makeup on the shows, she does so in real life.
A Book Of captured that side of her for their magazine and that is not the Dina we are used to seeing every Thursday night. She looks like a completely different person. She is beautiful either way, but it is nice to see a different side of the funny actress.

---
Superstore is back and we are on Cloud 9
March 7th, 2019 under NBC, Superstore. [ Comments:

none

]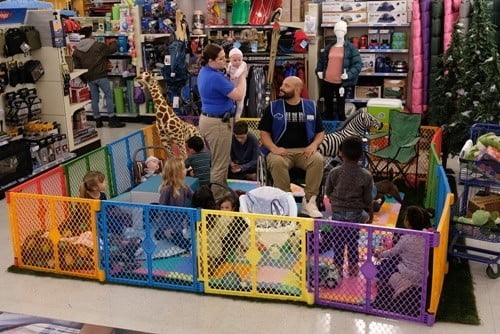 Superstore is finally back with new episodes tonight at 8p on NBC, and they have been stocking up the laughs.
The episode starts off with Amy (America Ferrera) and Cheyenne (Nichole Bloom) going to Cloud 9 Academy to see if they can become managers. Amy is overzealous and very intense about the class, and that causes a problem between the two friends. It gets so bad, it might cost Amy her dream of becoming a manager. Well, not as much of a dream, but a necessity for the new mom.
Talking about new moms, Dina (Lauren Ash) has not seen the baby she gave birth to since that day. When Glen (Mark McKinney) brings her into work, he asks Dina to look after her. Dina thinks she does not have feelings for the baby she was a surrogate to but turns out she does. In fact, she builds a safe place for the two of them in the store and it winds up becoming a makeshift nursery for the shoppers' kids. Now she and Garrett (Colton Dunn), the two people who should not be around kids, are surrounded by them. Will the children be safe?
Finally, Mateo (Nico Santos) is applying for asylum so he can stay in the country. Jonah (Ben Feldman) asks him what is his reason for applying and he does not have one. Therefore, they have to come up with something, so they decide he should be part of a controversial group. What do they come up with and how will they get their co-workers to sign up.
Like I said they have been stocking up on the humor and we just need to sit back and laugh.

---
Superstore will remain open for business for season 5
March 4th, 2019 under NBC, Superstore. [ Comments:

none

]

The cast and crew of Superstore are on Cloud 9 today because they found out today that their working-class sitcom was renewed for season 5. Making it the longest running comedy on the NBC, that started on the network.
Is it a surprise? No! Not only has it remained consistently strong in both the writing and acting departments, but it is also still doing well in the ratings.
When I watched the pilot, I was not sure how I felt about. Now, I love it. NBC has made Thursdays Must See TV again with Superstore, The Good Place and Will & Grace. Hopefully, they will keep these shows together because I look forward to Thursdays now.
BTW wasn't it cool to see Tracey Pakosta, Co-President of Scripted Programming, NBC Entertainment give them the news about their pickup. Clean up on aisle 5 because they will be celebrating tonight.

---
Did NBC tell I Fell Bad they feel bad about not ordering more episodes?
November 8th, 2018 under NBC, Superstore. [ Comments:

none

]

The first scripted show to be told they are basically cancelled is I Feel Bad because NBC will not order any additional episodes past the original 13. The show from Amy Poehler had a weak pilot, but actually got stronger with each episode. Therefore, I am sad to see it go.
What replaces it? Let's just NBC's Thursdays is getting a big makeover. On January 3rd, The Rock's The Titan Games gets a 2-hour debut. The following week, it will air at 8p, Brooklyn Nine-Nine will air at 9p and The Good Place (broadcast's best show) moves to 9:30p for its two final episodes of the season. Then on January 24th, Will & Grace takes over that timeslot. What about Superstore? It will be back in March when The Titan Games ends its run.
Got it? I don't, but that is what DVRs are for.

---
Can you tell which is America Ferrera's real and fake post birthing photos?
November 1st, 2018 under Superstore, Ugly Betty. [ Comments:

none

]

Back in May, America Ferrera gave birth to her first child. Tonight at 8p on NBC on Superstore, her character is giving birth to her second one.

The actress shared a photo shortly after she had her son Sebastian and one after she had her TV baby. She wants to know if you can tell which one is which? I guessed and got it wrong. Did you get it right?

To find out if you are right, you can watch the sitcom. Which is what I would suggest. Or if you can't, then click here!

---