Zooey Deschanel already has a new man and it's Jonathan Scott
September 14th, 2019 under Divorce. [ Comments:

none

]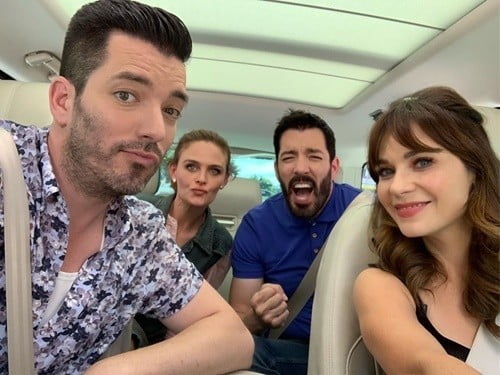 Around August 14th, Emily and Zooey Deschanel and Jonathan and Drew Scott shot a Carpool Karaoke together. On September 6th, Zooey and her husband Jacob Pechenik announced that they split. Yesterday, the actress and half of the Property Brothers were seen holding hands. Today, Us Weekly confirmed that she is dating Jonathan.
The new couple has not said anything about their relationship status. As in no word if they started dating before or after her marriage was over. If they dated before, then their squeaky clean images are completely tainted by an affair.
Pechenik spoke with the mag today and he said to them, "Everything is amicable and we have beautiful children together that are that way because we were the parents." When they asked him how he was doing, he simply told them, "I'm happy!" Two words that can say so much. What they say? Only he knows.
---
Happy Days' Anson Williams files for divorce from his wife
September 12th, 2019 under Divorce. [ Comments:

none

]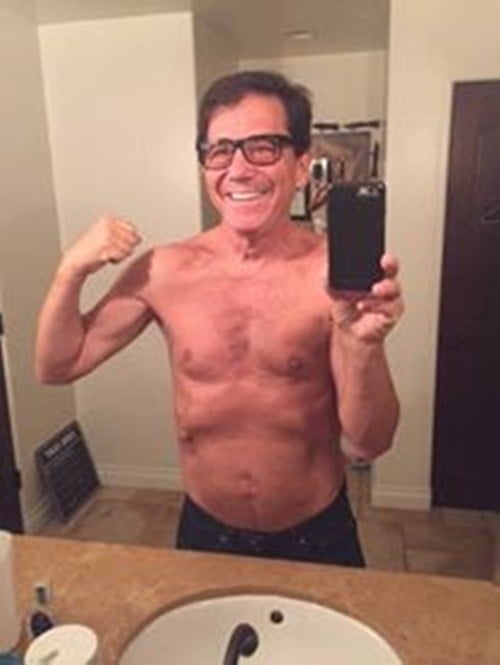 On September 25th, Anson Williams will turn 70. For the first time since 1988, the Happy Days star will be celebrating it as single man. That is because the actor filed for divorce from Jackie, his wife of over 30 years, claiming irreconible differences.
No reason was given for the split. However, his rep told TMZ, "Despite best efforts to work things out or make allowances, and as difficult as it is, sometimes you have to do what's best for everyone."
The former couple have three minor children together and People says he is asking for joint and physical custody of Olivia Jean, 17, Gabriella Rose, 17, and Stella Rayne, 12.
Now that he is unattached, who wants to go to Inspiration Point with Potsie Webber?
---
Sarah Palin got divorce papers for her 31st anniversary
September 9th, 2019 under Divorce. [ Comments:

none

]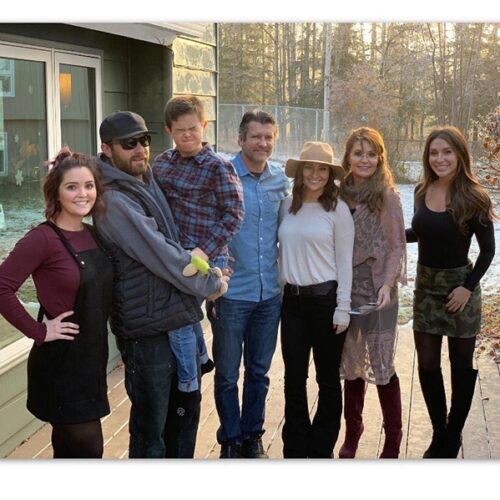 Todd and Sarah Palin celebrated their 31st anniversary on August 29th and they will not be celebrating a 32nd one. That is because Todd filed for divorce on Friday in Alaska.
According to Anchorage Daily News, his grounds for divorce are, "incompatibility of temperament between the parties such that they find it impossible to live together as husband and wife." No other details are known at this time.
However, the former couple is trying to keep it very quiet. Instead of using their full names on the papers, they went with their initials. His lawyer also asked that details of the divorce be kept confidential from this point on.
Since he is the quiet one of the two, I doubt she will keep it hush hush. I would no be surprised if she does a sit-down interview with someone soon to talk all about what went wrong. Not only that, I betcha she pitches a reality show as a newly single woman trying to date in Alaska where there are more men than women. I would not put it past her. Too bad Bristol is married because they could have done it together. Could you imagine? Sarah Palin Wants You!
---
Surprise Adrianne Palicki and Scott Grimes are married and getting a divorce
July 23rd, 2019 under Divorce. [ Comments:

6

]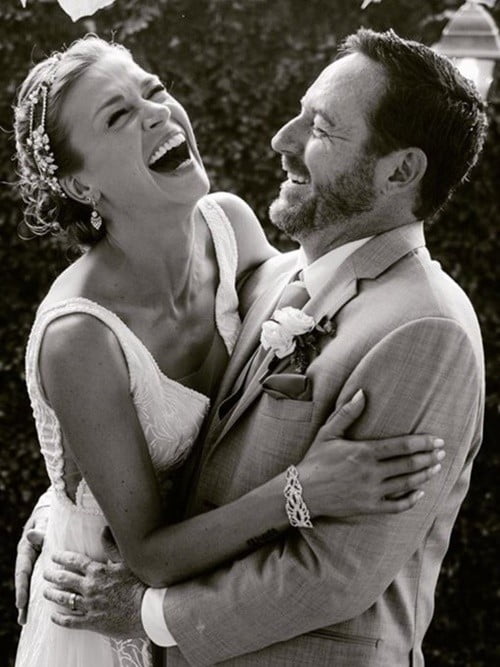 Back in January, The Orville co-stars Adrianne Palicki and Scott Grimes got engaged. Then on May 19th, they got married. Now, the next like should be about a baby in a baby carriage, but that will not be the case. That is because The Blast says she filed for divorce today.
No reason was given for their separation, but I am sure it will make things interesting on the set. Although, they both appeared together on a panel for the Sci-Fi show on Saturday at San Diego Comic-Con and did not kill each other.
I wonder if Seth MacFarlane had to choose, which one would he choose? Palicki is a better name and has a more important role, but Grimes has been working with him since 2005 on American Dad.
This was her first marriage and his third. Which was not a charm.
---
Andy Richter and Sarah Thyre celebrate their silver anniversary by getting a divorce
April 13th, 2019 under Conan O'Brien, Divorce. [ Comments:

none

]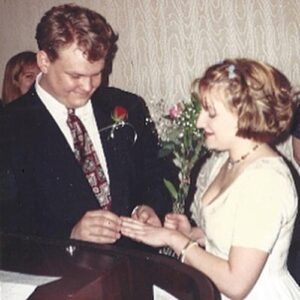 Last month, Andy Richter and Sarah Thyre celebrated their 25th wedding anniversary and today they announced that they are divorcing.
The Conan co-host wrote, "It is with sadness that Sarah and I announce that we have separated and have begun divorce proceedings. We are extremely proud of the life we've built together and shared with so many friends over the years, and even though our marriage has reached its completion we will always maintain a loving friendship and parenting partnership."
While the Strangers with Candy star added, "After careful consideration, @AndyRichter and I have decided to divorce. We've shared a wonderful 27+ years and have 2 fabulous kids whom we love and will continue to parent together. Thanks to our friends and family for their support. ♥️Looking forward to the next chapter…"
They met in 1991 while working on The Real Live Brady Bunch and have 2 teenage children, Williams and Mercy.
A marriage that lasted twenty-five years and 2 coasts in Hollywood is like one that lasted until death they do part.
---