Sarah Hyland is having a bad hair day
December 4th, 2019 under Bad Hair, Sarah Hyland. [ Comments:

none

]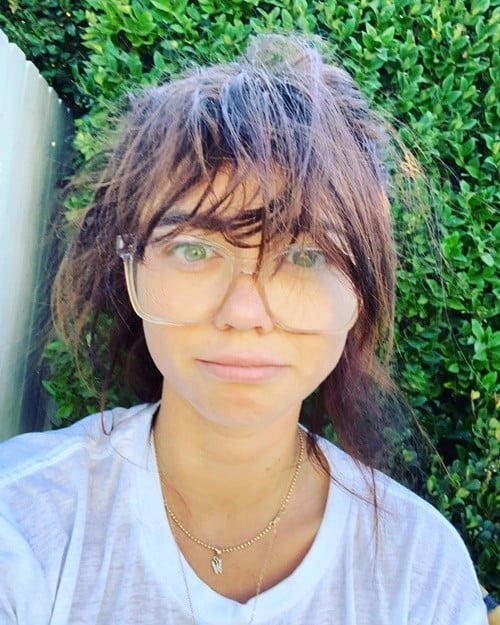 Sarah Hyland has naturally curly hair that she straightens for work. However, I don't know what I would call this hairdo besides a hairdon't.
In her defense, we all have bad hair days. It is just no one cares when we do. Nor do we look as good.
---
BTWF: Sarah Hyland in Object of My Affection
October 16th, 2019 under Before They Were Famous, Sarah Hyland. [ Comments:

none

]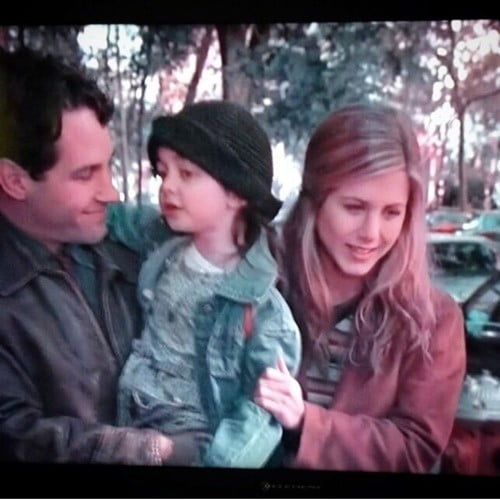 Before Sarah Hyland was carrying around her twins on Modern Family, she was being carried around by Paul Rudd in Object of My Affection. How awwwdorable was the 6-year-old on that 1998 movie?
Hyland posted the above photo and said, "In honor of @jenniferaniston getting an Instagram I'm reposting this picture from almost 24 years ago. Neither she, Paul Rudd, nor myself have aged since 1996. I love ya fake mama! ❤️ #objectofmyaffection"
---
Proof Sarah Hyland and Lucy Hale are not the same person
August 14th, 2019 under Lucy Hale, Not The Same Person, Sarah Hyland. [ Comments:

none

]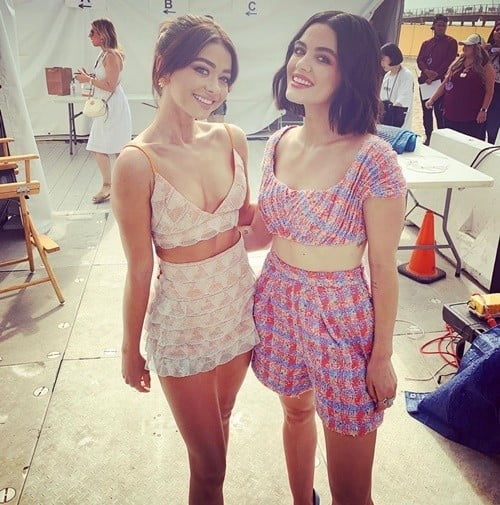 Sarah Hyland and Lucy Hale are both petite brunette actresses with huge eyes in their 20s, so you can understand why some people might think they are the same person. However, they are not. Don't believe me. Here is the Modern Family actress with the one from Pretty Little Liars.
Here is a fun game, can you guess which one is which? Now that you know that they can both be in the same place at the same time.
---
Sarah Hyland is one step closer to starting a modern family with Wells Adam!
July 16th, 2019 under Sarah Hyland. [ Comments:

none

]

Wells Adam was on The Bachelorette, but he did not win JoJo Fletcher's heart. Instead, he won the heart of Sarah Hyland. After nearly two years of dating, he did to the actress what he did not do to the bachelorette and that was propose to her. Did the Modern Family actress say yes? Of course, she did. Look at that ring.
Hyland said this about the happy news, "That can't eat, can't sleep, reach for the stars, over the fence, world series kind of stuff ✨❤️ @wellsadams" While he wrote, "I'll be Johnny, you be June. But forever."
No word when they will get married, but I have a feeling they are not going to wait that long. Unless she wants to wait until her ABC show finishes its run next year.
Congrats to the happy couple. I think they are going to be one of the ones that will actually make it.
---
Sarah Hyland is having a bad hair day
June 10th, 2019 under Bad Hair, Sarah Hyland. [ Comments:

none

]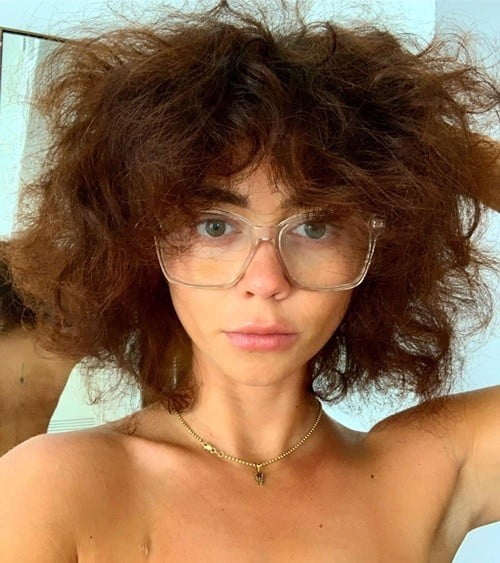 If you have seen Sarah Hyland on Modern Family, then you would think she has silky smooth straight hair. In reality, she has curly hair which is not always easy to tame. Here she is looking like a lion who put their finger in an electrical socket.
Her friends all told her to brush her hair and she likes it the way it is. It's her hair and she'll brush if she wants to.
Since I have hair like the actresses, I will suggest to her to use African Pride Olive Miracle Anti-Breakage Formula Leave-In Conditioner. It makes a world of difference on curls. It is the one thing that can tame the unruly beast.
---