Ronnie Wood can Floss better than you
June 24th, 2019 under Rolling Stones. [ Comments: none ]

The Rolling Stones are back on the road and wowing audiences all over North America. Before they rock out on stage, Ronnie Wood likes to warm up. He starts off slow swinging his arms back and forth. Then he speeds it up until he does the Floss. He might be 72, but his six kids are keeping young and hip.
On that note, I betcha the Floss is keeping him from getting a hip replacement. As long as he keeps swinging his hips like that, he will keep them until the Stones stop performing. Which probably won't be for centuries to come.

---
The Rolling Stones announce their postponed dates
May 16th, 2019 under Rolling Stones. [ Comments: none ]

Back in March, The Rolling Stones announced they were postponing their North American tour because of Mick Jagger. A week later, the singer had heart surgery. Well, nothing can keep him down and now he is ready to hit the road again next month.
Not only are they playing all of their old dates, but they also added a new one in New Orleans. Not bad for the 75-year-old, less than 3 months going under the knife. I wish I had half his energy and I am half his age.
If you have tickets for the old dates, the band explained how you can keep or get rid of them for the new ones. Tickets sold for the original dates will be honoured – fans do not need to exchange their tickets. Those who cannot attend the re-scheduled date can refund their tickets by accessing their Ticketmaster account. For transferred tickets, the refund will go to the fan who originally bought the tickets, once they have been transferred back.
To see where and when they are playing, then click here!

---
Mick Jagger still has moves like Jagger!
May 15th, 2019 under Rolling Stones. [ Comments: none ]

The Rolling Stones had to postpone their tour so that Mick Jagger could get heart surgery last month. That was last month, this month he is already back in rehearsals.
Today, he shared a video of him rehearsing and he is still Jumping Jack Flash. Nothing can ever stop him or the band.

---
Mick Jagger is no longer singing the Ventilator Blues
April 12th, 2019 under Rolling Stones. [ Comments: none ]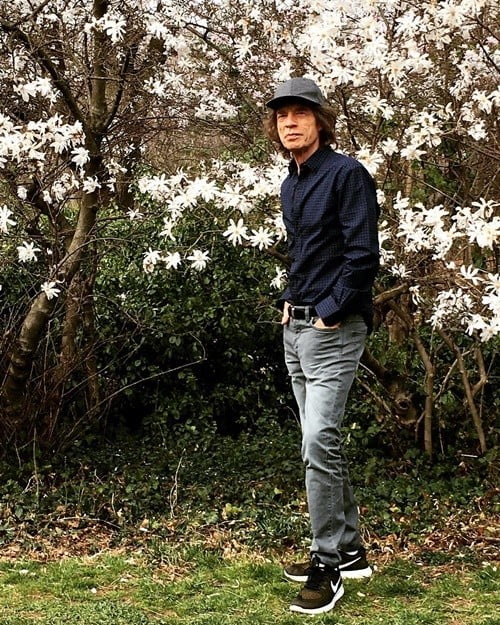 Last week, Mick Jagger underwent heart surgery to replace a valve and today his taking a walk in the park like nothing ever happened.
At this rate, I think the 75-year-old will outlive us all. Our grandkids will be going to see The Rolling Stones on their 100th tour long after we are gone.

---
'Mick Jagger has successfully undergone treatment'
April 5th, 2019 under Rolling Stones. [ Comments: none ]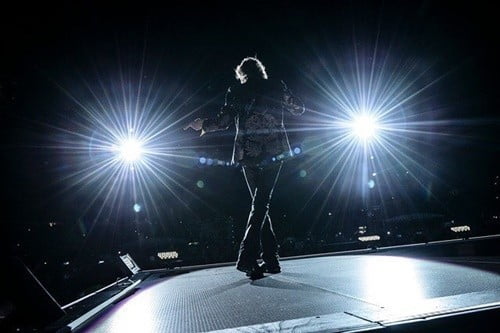 Over the weekend, Mick Jagger announced that The Rolling Stones were postponing their upcoming dates because of a mystertious health issue. By Monday there were rumors that he was going to have heart surgery to replace a valve, but neither he nor his people confirmed it.
Today, his rep released the following statement, "Mick Jagger has successfully undergone treatment. He is doing very well and is expected to make a full recovery."
The 75-year-old singer followed it up with, "Thank you everyone for all your messages of support, I'm feeling much better now and on the mend – and also a huge thank you to all the hospital staff for doing a superb job."
Glad he is on the mend and I am sure will be back on the road before we know it. Nothing can keep them down.

---