A Hart of Dixie reunion
September 30th, 2019 under Rachel Bilson, Scott Porter. [ Comments:

none

]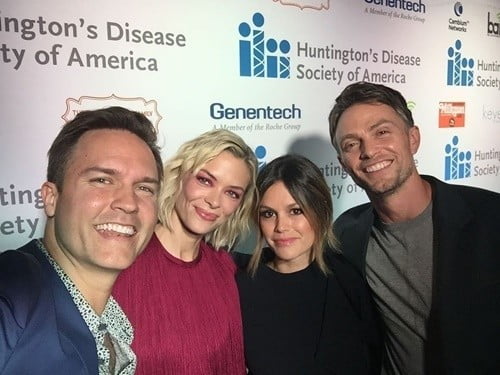 This weekend Rachel Bilson, Wilson Bethel and Jamie King came out to suppport Scott Porter at a cause very close to his heart, the Huntington's Disease Association of America. Porter's wife tested positive for the disease, so he thanked his former co-stars for supporting them.
The fact that they are all still close (and look so great together), makes me wonder why The CW does not revive this show. I want more and we know it will not be a Lemon for the network. Get it?

---
An OC reunion at JFK as they head to LAX
August 14th, 2019 under Rachel Bilson, The OC. [ Comments:

1

]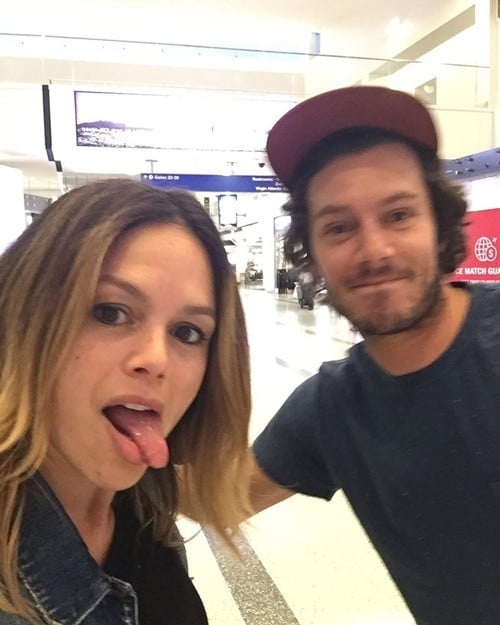 Back in 2003, we fell in love with Seth Cohen and Summer Roberts. Then by 2007, they finally in love. Have you ever wondered if The OC couple would still be together today?
Well yesterday, Adam Brody and Rachel Bilson gave us a hint that they would be. The actors ran into each other yesterday at JFK on their way to LAX and we got this cute photo.
Since I like to believe in conspiracies. I wonder if their chance meeting was not really by chance. As in the two of them are flying across the country to pitch a revival of their soapy drama with Josh Schwartz. The EP commented on the photo and said, "I don't get the reference." She told her former boss, "Well played Schwartz, well played." What do you think? Do you want The OC back on our TVs?

---
Rachel Bilson with her two Hart of Dixie lovers!
August 5th, 2019 under Rachel Bilson, Scott Porter. [ Comments:

none

]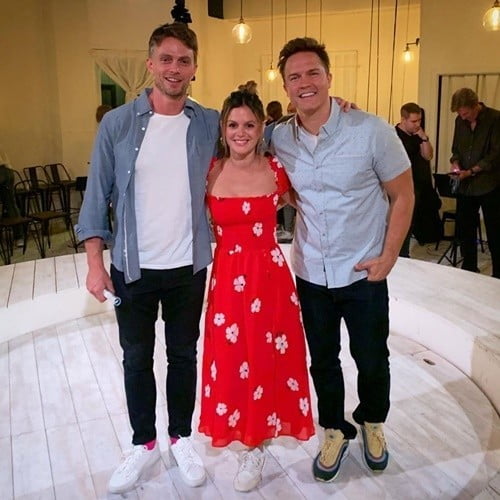 Scott Porter is starring in the play Five Years Later and two of his old co-stars came out to see him. Rachel Bilson and Wilson Bethel loved seeing their Hart of Dixie friend do his thang. Then when the show was over, they took this photo.
Seeing Zoe Hart with George Tucker and Wade Kinsella makes me wonder why the upcoming Warner Bros streaming service, HBO Max, has not picked up this sweet drama for at least another season. I am not the only one who feels this way. Bilson wrote, "…had a #hartofdixie reunion #longlivethehart #reboot ♥️"
Who else besides Bilson and I want to find out what is going on Bluebell today?

---
Rachel Bilson Twerking like no one is watching!
July 16th, 2018 under Rachel Bilson. [ Comments:

none

]

When I think of Rachel Bilson, I think of her as a good girl. But turns out she has a dirty side. Today, sweet little Summer Roberts let go to Drake's In My Feelings and who knew she could move like that? She can Twerk with the best of them.
She needs to do more of that on her ABC show Take Two. It would definitely get people to tune in. And they should be because the procedural about an actress turned PI is really enjoyable.

---
BTWF: Rachel Bilson in Sorority Crime Fighters by Nibblebox
June 21st, 2018 under Before They Were Famous, Rachel Bilson, The OC. [ Comments:

none

]

Before Rachel Bilson went to high school in The OC, she was in college in Sorority Crime Fighters by Nibblebox. She looks the same now as she did when she 18 in that 2000 video.

---