[ # ] An OC reunion at JFK as they head to LAX
August 14th, 2019 under Rachel Bilson, The OC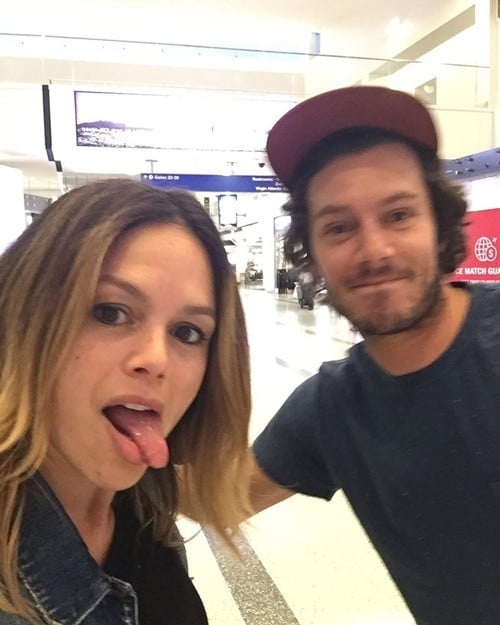 Back in 2003, we fell in love with Seth Cohen and Summer Roberts. Then by 2007, they finally in love. Have you ever wondered if The OC couple would still be together today?
Well yesterday, Adam Brody and Rachel Bilson gave us a hint that they would be. The actors ran into each other yesterday at JFK on their way to LAX and we got this cute photo.
Since I like to believe in conspiracies. I wonder if their chance meeting was not really by chance. As in the two of them are flying across the country to pitch a revival of their soapy drama with Josh Schwartz. The EP commented on the photo and said, "I don't get the reference." She told her former boss, "Well played Schwartz, well played." What do you think? Do you want The OC back on our TVs?

---