[ # ] Rachel Bilson with her two Hart of Dixie lovers!
August 5th, 2019 under Rachel Bilson, Scott Porter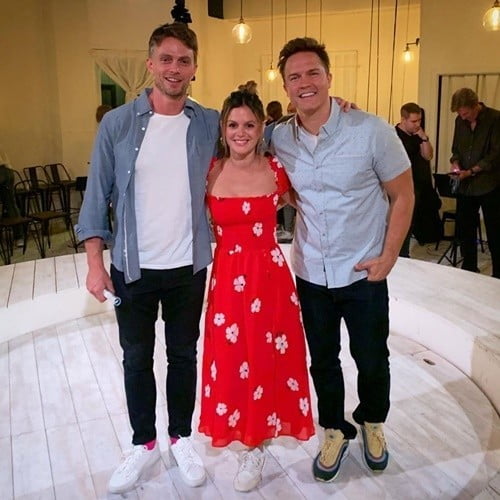 Scott Porter is starring in the play Five Years Later and two of his old co-stars came out to see him. Rachel Bilson and Wilson Bethel loved seeing their Hart of Dixie friend do his thang. Then when the show was over, they took this photo.
Seeing Zoe Hart with George Tucker and Wade Kinsella makes me wonder why the upcoming Warner Bros streaming service, HBO Max, has not picked up this sweet drama for at least another season. I am not the only one who feels this way. Bilson wrote, "…had a #hartofdixie reunion #longlivethehart #reboot ♥️"
Who else besides Bilson and I want to find out what is going on Bluebell today?

---