Please let The Guardians of the Galaxy Holiday Special be as awful as the Star Wars' one
October 25th, 2022 under Marvel Comics. [ Comments: none ]
Back in 1978, Star Wars got a holiday special, and people are still talking about how awful it was. Now, almost 45 years later. The Guardians of the Galaxy is getting one on November 25th on Disney+. And I am wishing and hoping it is just as bad!
The Holiday Special includes their version of Bea Arthur, who we will call Kevin Bacon. The actor, who is six degrees from all other actors, will be playing himself.
I guess he is a villain because why else would he be running from the Guardians? I mean, why would a good guy run from Superheroes if he is good? So, I am looking forward to bad guy Kevin Bacon!
Actually, I am looking forward to The Guardians of the Galaxy Holiday Special. And I have never seen any of their movies. Why? Because it seems like it is going to be so much fun with Star-Lord, Mantis, Drax, Nebula, Kraglin, Cosmo, Rocket, and Groot.
And don't we all need a little more fun this and every holiday season?

---
What if The Avengers were in The Wizard of Oz?
June 9th, 2020 under Marvel Comics. [ Comments: none ]

Technology is so awesome these days that the Wizard of Oz would be in awe of it. How would he feel if NextFace decided to replace the faces of Dorothy, the Tin Man, the Scarecrow, and the Cowardly Lion with The Avengers' Tom Holland, Robert Downey Jr., Chris Hemsworth, and Chris Pratt? The same way the four characters felt when they found out the Wizard was a fake.
The only thing missing is Gwyneth Paltrow as the Wicked Witch of the West and Ryan Reynolds as Glinda!

---
It's Supergirl and the Hulk!
February 14th, 2020 under DC Comics, Marvel Comics. [ Comments: none ]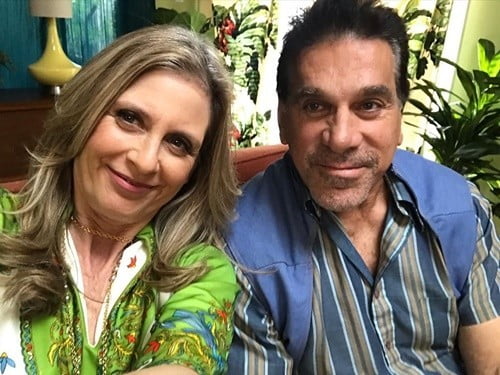 Back in the '80s, Lou Ferrigno played the Hulk (after transformation) and Helen Slater was Supergirl. The two superheroes never met because they are from two different Worlds.
Not Earth and Krypton, but Marvel and DC Comics. Now their two universes are colliding in Slugfest. Slater says it is an inside look into the "epic 50 year battle between Marvel and DC." I wonder, who will win?
In the movie world, Marvel is the winner. However, on TV, thanks to Greg Berlanti, it is DC all the way. In your world, who is the winner?
I would love to see all the superheroes from the last century come together in an Avengers like movie. I am sure George Clooney would love to play Batman again.

---
Avengers: Endgame takes over Avatar's title as highest grossing film
July 21st, 2019 under Marvel Comics. [ Comments: none ]

Back in 2010, Avatar sunk Titanic's record as the highest-grossing film in the World. This weekend, Kevin Feige, president of Marvel Studios, announced at San Diego Comic-Con's Avengers: Endgame took that title away from the little blue people. Oh wait, that is Smurfs. I still have never seen Avatar because everyone told me it was boring.
Anyways, Avengers did it in 12 weeks however it took Avatar around 30 weeks. While the Superheros took on the World, domestically that title still belongs to Star Wars: The Force Awakens.
Three movies I have not seen. In fact of the top 10, I have only seen two of them. Rounding out the list is Avengers: Infinity War, Jurassic World, Marvel's The Avengers, Furious 7, Avengers: Age of Ultron and Black Panther. DC Comics really needs to amp up its movie game.
Avengers: Endgame takes on home video on the 30th, where I am sure it will break many records. What I assume will not break any records are the Avatar sequels that come out in 2021 and 2023.

---
Marvel's Agents of S.H.I.E.L.D is ending
July 18th, 2019 under Marvel Comics. [ Comments: none ]

Did you know that Marvel's Agents of S.H.I.E.L.D is airing its sixth season on Friday nights? Did you also know it was picked up for a seventh one that is going to air next summer? Nope? Then it won't you surprise you that ABC announced today that show will not be back for an eighth season.
I guess with Avengers: End Game seeming like a natural end for crossovers and the Disney app coming soon, there is no reason to continue. I have heard it is good, but I am so over the comic book craze.
Funny how Marvel does better on the big screen than DC Comics that does better on the small screen.

---