Will Bombshell have the loudest voice?
August 21st, 2019 under Charlize Theron, Keith & Nicole Urban. [ Comments: none ]

Showtime just finished airing The Loudest Voice, a series about the Roger Ailes/Gretchen Carlson scandal. That was on the small screen. Coming to the big screen in December is Bombshell which is going to tell the same story.
This time Nicole Kidman plays Gretchen Carlson, the part her best friend, Naomi Watts, played on the series. Which friend will be better in the role? We will find out.
We will also see who does a better job as the head of Fox News, John Lithgow or Russell Crowe. Well, that is a given. Lithgow all the way.
I miss the days when we got three telemovies about the same story. Big screen and small screen versions are not fair.

---
Nicole Kidman and Keith Urban sing a duet
May 29th, 2019 under Keith & Nicole Urban. [ Comments: none ]

Next month, Nicole Kidman and Keith Urban will celebrate their 13-year anniversary and they can still make sweet music together. Here they are singing Elton John's Your Song and the actress adding some color to it.
For all of those who question the stability of the marriage, this shows that is very strong. I want a man, so I can be like them! They are just so sweet together.

---
Did Nicole Kidman get a pixie cut?
April 23rd, 2019 under Keith & Nicole Urban. [ Comments: none ]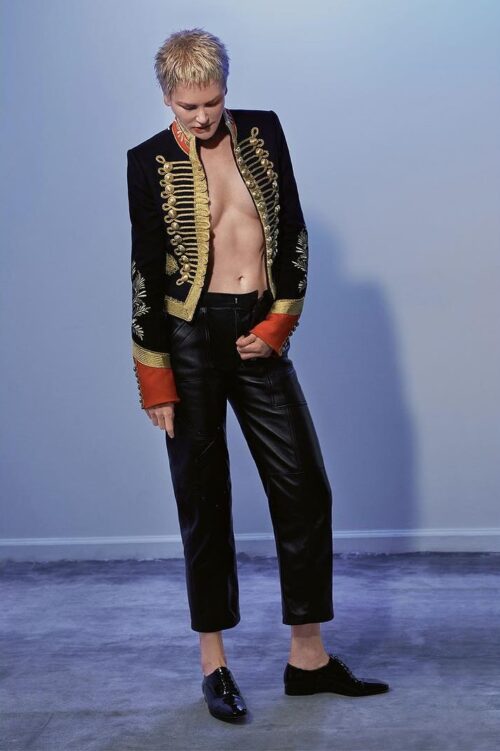 Nicole Kidnman graced the cover of Vanity Fair for the tenth time, and she was sporting a new hairdo. Gone are the curls and hello is a short pixie cut.
Did she really do it? Nope, it is just a wig. Do you think she should do it?

---
The Upside looks like next year's uplifting film
October 3rd, 2018 under Bryan Cranston, Keith & Nicole Urban, Kevin Hart. [ Comments: none ]

The first trailer is out for The Upside and the American version of The Intouchables looks like it will touch our hearts. So much so, I am surprised that they are waiting until April to release it. It feels like an Oscar movie with the Oscar for Best Actor going to Kevin Hart. Just joking, going to Bryan Cranston, of course.
What do you think?

---
Can Nicole Kidman give happy endings?
September 17th, 2018 under Keith & Nicole Urban. [ Comments: none ]

Marie Claire asked Nicole Kidman to answer some questions for them, but they did not ask her them directly. Instead, they put them in a balloon and told her to pop them. She was having much fun, the Oscar winner did not want to stop.
While all but one of the answers were boring, there was one that should make you happy. They asked her what is her secret talent. Mrs. Keith Urban told them that she gives massages. Not those type of massages, but when she as 17 she learned how to do a sports-related one.
She specifically made sure to say that it was not one of those happy ending one. Then she added, "I am a masseuse, but I can do happy endings!" Now we know the secret to her 12-year marriage to Keith Urban!
BTW is just me or is she looking better than ever? Whoever styled her, did a really great job. This hairstyle is perfect for her.

---