Jussie Smollett will not be in the last two episodes of Empire
February 22nd, 2019 under Empire, Jussie Smollett. [ Comments:

none

]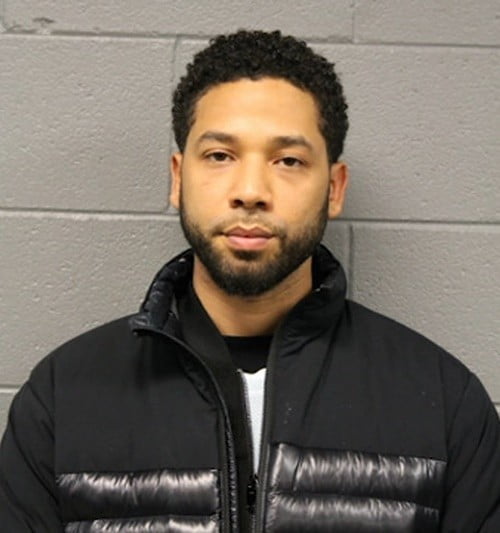 A day after Jussie Smollett turned himself in to police after being charged with falsifying a police report, Fox announced that he will not be in the last 2 episodes of Empire for season 5.
The show's executive producers Lee Daniels, Danny Strong, Brett Mahoney, Brian Grazer, Sanaa Hamri, Francie Calfo and Dennis Hammer released this statement about their decision, "The events of the past few weeks have been incredibly emotional for all of us. Jussie has been an important member of our EMPIRE family for the past five years and we care about him deeply. While these allegations are very disturbing, we are placing our trust in the legal system as the process plays out. We are also aware of the effects of this process on the cast and crew members who work on our show and to avoid further disruption on set, we have decided to remove the role of 'Jamal' from the final two episodes of the season."
Why just the last two episodes? The other 16 have already been filmed. How they will handle in his character in the 7 episodes that have not aired but have been shot, we do not know yet. With production almost wrapped, it will be very expensive to edit him out and reshoot scenes to fill time. Although, it might be a smart move on their part.
Empire will be back on Fox with new episodes on March 13th, so technically they can do it. But, it is a lot of expensive work.
Where is a broom when Cookie really needs it?
The ironic thing is that the reported motive for the attack was because he was "dissatisfied with his salary." Now, he will not be getting one at all.
---
Jussie Smollett turned himself in to Chicago Police
February 21st, 2019 under Jussie Smollett. [ Comments:

none

]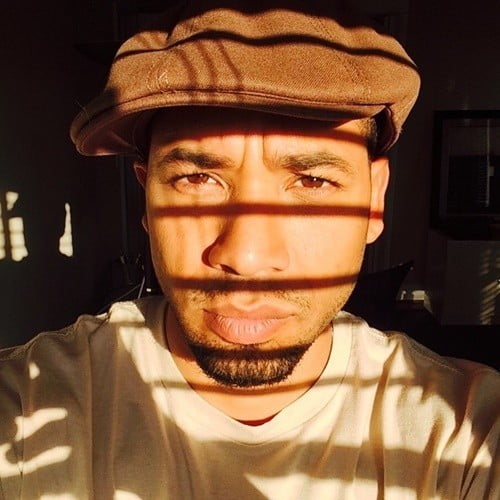 Yesterday, Chicago Police announced that Jussie Smollett was charged with Disorderly Conduct/Filing a False Police Report. In that report, he claimed that he was attacked by two men on January 29th who yelled homophobic and racial slurs at him as they beat him. The two African-American men were brought in for question and said the actor hired them to attack him.
At around 5a this morning, he turned himself in and was accompanied by a female attorney. According to WLS, he has been fingerprinted and transferred to bond court. The Empire star is expected to go in front of a judge at 1:30p CST for his bond hearing.
No word yet from Fox, what the future holds for Jamal Lyon? I would assume we now know who is in that casket? Whether he was supposed to be in there or not.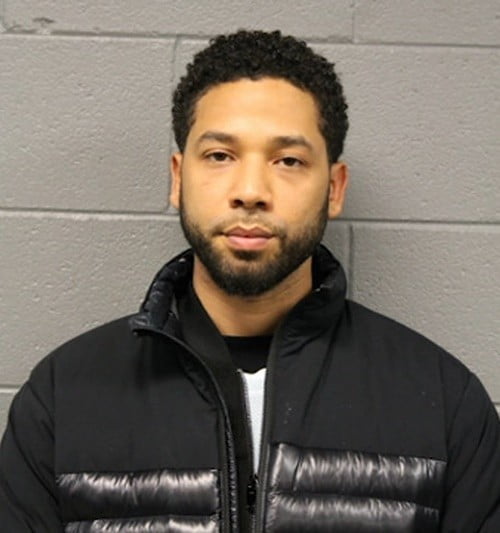 UPDATE: Chicago police held a press conference about his arrest and they are not happy with him. Eddie T. Johnson, Superintendent of the Chicago Police Department, said the actor was the one that sent the letter to himself before he orchestrated the attack. Then he worked with the brothers to attack him. Johnson said, he paid them with a check. Which is interesting because Johnson says that he did it because he was dissatisfied with his salary.
Edward Wodnicki. Detective Commander at Chicago Police Department, detailed how they caught the two brothers. He said, they followed them through the city with the camera video and interviewed the cab drivers who took them from the scene to their home and other locations including the airport. Which makes you wonder why anyone commits a crime in that city because they are living 1984.
After those details, Johnson said that Smollett facial injury was most likely self-inflicted. He was also in contact with the brothers hours before and after the attack. Smollett even called them when they were in Africa.
Johnson wants Smollett to confess and apologize to the city. We also want him to apologize to us.
UPDATE: 20th Century Fox said, "We understand the seriousness of this matter and we respect the legal process. We are evaluating the situation and we are considering our options." What that means, we will find out soon enough.
---
Jussie Smollett officially charged with filing a false police report
February 20th, 2019 under Jussie Smollett. [ Comments:

none

]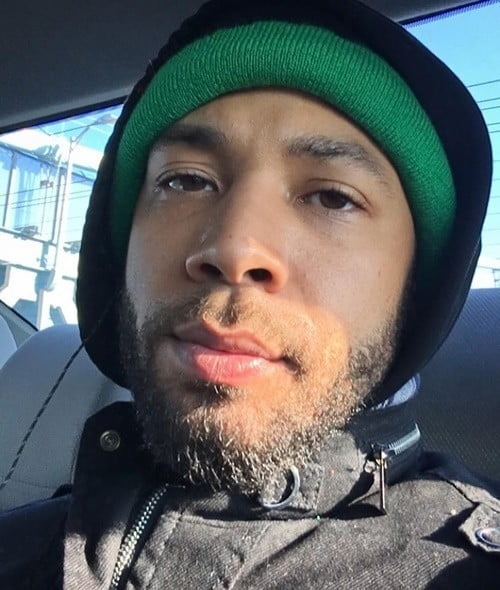 On January 29th, we were shocked when we heard that Jussie Smollett was attacked in a possible hate crime involving homophobic and racial slurs. After a few weeks, it looked like his 2 attackers were never going to be found. Then there was a big break on Valentine's Day. Police announced that were question two African-American men for the crime. Then the next day, there reports that the Empire star hired them to attack him. He denied the rumors.
Today, Chicago PO's PIO Anthony Gugliemi gave us an update. He wrote, "Case Update: Jussie Smollett is now officially classified as a suspect in a criminal investigation by #ChicagoPolice for filing a false police report (Class 4 felony). Detectives are currently presenting evidence before a Cook County Grand Jury." He followed it up 3 hours later with, "Felony criminal charges have been approved by @CookCountySAO against Jussie Smollett for Disorderly Conduct / Filing a False Police Report. Detectives will make contact with his legal team to negotiate a reasonable surrender for his arrest." According to WLS, is due in court tomorrow at 1:30p CST.
His lawyers, Todd Pugh and Victor Henderson, released this statement, "Like any other citizen, Mr. Smollett enjoys the presumption of innocence, particularly when there has been an investigation like this one where information, both true and false, has been repeatedly leaked. Given these circumstances, we intend to conduct a thorough investigation and to mount an aggressive defense."
It will be interesting to see if he will show up to court. I am sure he will. I think if he does not, then it will say a lot about him and tell police all they need to know.
Although, there were reports that he was expected to possibly film scenes for the second to last episode of this season of Empire tomorrow. It was also said that his role in that episode was already cut down. No word, if it will be eliminated completely now. Earlier today, 20th Century Fox said, "Jussie Smollett continues to be a consummate professional on set and as we have previously stated, he is not being written out of the show." That was released before the charges were announced. No word since.
Tomorrow will be interesting day in so many ways for him and us.
---
Is Jussie Smollett being written off of Empire?
February 19th, 2019 under Empire, Jussie Smollett. [ Comments:

none

]

Right now Jussie Smollett is persona non grata, and that leaves Fox in a lurch. What do they do with his character on Empire?
Right not they are in production on the second to last episode of the season and they were expecting Jamal Lyon to be a big part of it. Not anymore according to TMZ. They say he was supposed to be in nine scenes with a musical number, but now he is down to four. Depending what happens next in his case, as in did he stage his attack, he might be completely written out. The site says his scenes are scheduled to be shot at the end of the week. That means they have a few days to make that decision if they have to.
Which means the rumor of him being written off the show was a possible motive might become true even though it was not at that time.
While it is easier to change things in the last two episodes because they have not been filmed, it will be harder to edit him of the seven episodes that have not aired and have already been filmed. If that is what they choose to do.
It will be interesting to see what they will do next if he is in fact arrested for faking what he said was a hate crime. All they can do is take it one day at a time.
---
Did Jussie Smollett pay to be attacked?
February 17th, 2019 under Empire, Jussie Smollett. [ Comments:

none

]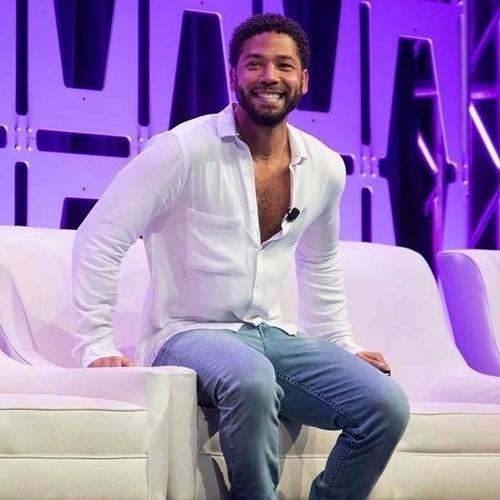 On January 29th, Jussie Smollett said he was attacked by two white men who said homophobic and racial things at him. Then on Valentine's Day, 2 African men were taken in for questioning about the attack. The very next day, they were released because of new evidence that they told the cops.
According to CBS Chicago, the brothers claim that the actor, who they know, paid them $3,500 upfront and he was going to pay them an additional $500 when they returned from Nigeria. They were taken in by the cops before he had a chance to pay them.
The station also says that they rehearsed the attack the days leading up to it, and bought the rope and a red hat at different stores in the area.
The Empire star's lawyer released this statement, "As a victim of a hate crime who has cooperated with the police investigation, Jussie Smollett is angered and devastated by recent reports that the perpetrators are individuals he is familiar with. He has now been further victimized by claims attributed to these alleged perpetrators that Jussie played a role in his own attack. Nothing is further from the truth and anyone claiming otherwise is lying.
"One of these purported suspects was Jussie's personal trainer who he hired to ready him physically for a music video. It is impossible to believe that this person could have played a role in the crime against Jussie or would falsely claim Jussie's complicity."
Meanwhile, Chicago PD's PIO Anthony Gugliemi tweeted, "Case Update: Due to new evidence as a result of today's interrogations, the individuals questioned by police in the Empire case have now been released without charging and detectives have additional investigative work to complete."
The big question is if he paid them, why did he do it? How would this help him? Some reports say he was going to be written off of Empire, but Fox denied that.
If he did orchestrate the attack, then you would think that Fox will have to kill his character off as soon as possible.
Talking about Fox, Brian Dunkleman had the best tweet on the matter. He wrote, "I should've pulled a Smollett in 2002." With everything going on we need that laugh.
---