Want to know how Empire will get rid of Jussie Smollett?
August 30th, 2019 under Empire, Jussie Smollett. [ Comments: none ]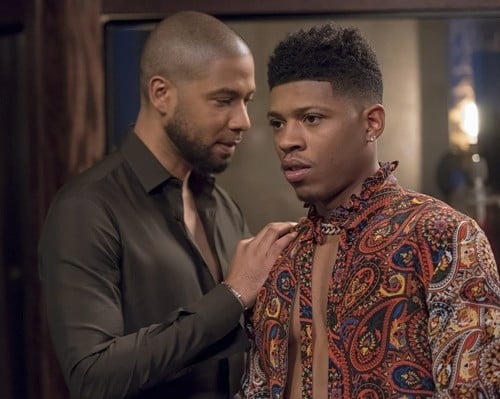 Lee Daniels has said that Jussie Smollett will not be returning for Empire's final season after, you know. Now, we know how they will be writing Jamal Lyon off.
Executive producer Brett Mahoney told TV Line, "Jamal is taking a sabbatical from the family." Then added, "He doesn't want to be caught up in Lyon family drama, which is very much in keeping with his point of view last season — that [the family business] should be something that the family moves away from." Talking about moving, the newlyweds have moved to London.
Personally, I am sure I am not alone with this thought, I wished they would have killed him off. They could have him die after a racial and homophobic attack. The Lyons mourn his loss. Then in the series finale we find out it was all a hoax. It was his way of getting away from his family. Too close to home?
Empire begins its final season September 24th.

---
Lee Daniels detaches himself from Jussie Smollett
June 11th, 2019 under Jussie Smollett. [ Comments: none ]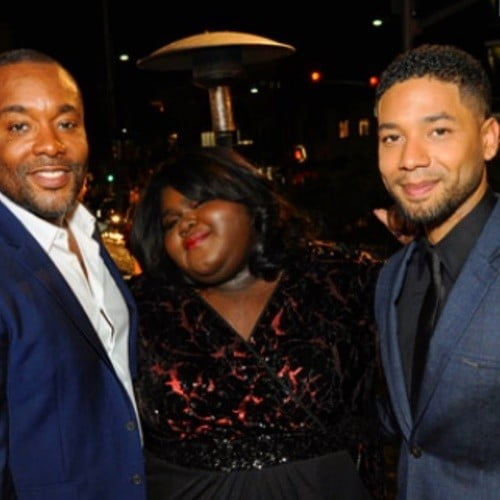 Lee Daniels and Jussie Smollett were close friends, but then it all changed. Back in January, Smollett claimed he was involved a homophobic/racial hate crime. As time went on, his story seemed to have a lot of holes in it.
While it was easy for us to distance ourselves from him, what about his Empire family? Daniels is talking about that to Vulture and he has a lot to say about the matter.
Does the show creator feel embarrassed supporting his star after all that has come out since that night? He says, "I'm beyond embarrassed. I think that when it happened, I had a flash of me running from bullies. I had a flash of my whole life, of my childhood, my youth, getting beaten."
Even though he is embarrassed about it, part of him still believes that Smollett is telling the truth. The director loves him like family, and that is why all of this hurts him so much.
So much so, he says, "I had to detach myself and stop calling him, because it was taking away the time I have for my kids, the time I have for my partner. It was affecting my spirit and other shows, everything."
Does he think that Smollett is partially responsible for Fox deciding that this season of Empire will be its last? He does in some way, but he is grateful for the time he has had with the show.
You know the saying, it ain't over until the fat lady sings? Well, he revealed that the final season will also be setting up for a possible spinoff. He did not say what it will be. We will just have to tune in to find out.

---
Lee Daniels says Jussie Smollett will not be back
June 4th, 2019 under Jussie Smollett. [ Comments: none ]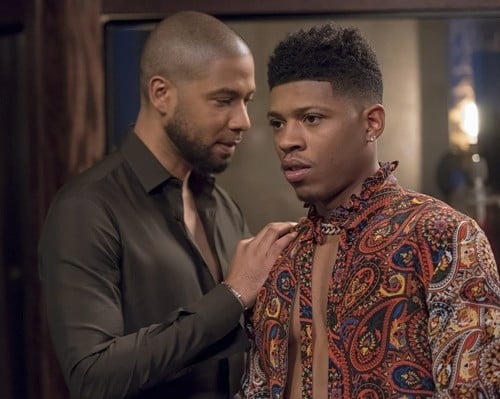 Variety reported that the writers from Empire are coming up with different storylines that include the return of Jamal later on in the season. Well, Lee Daniels, the show's creator saw the headline, and he had an update for the trade magazine. He wrote, "@Variety @JoeOtterson This is not factual. Jussie will NOT be returning to Empire. -LD."
This would be the first time that anyone has acknowledges that he will not be back. Up until now, his return was left very open ended. As in, they said he was contracted for the final season, but there are no plans to bring him back. It seems like now the decision has been made.
I think they made the right choice because his return would be too much of a distraction. They need to focus on making the show as crazy as possible. Which you know it is going to be.

---
Fox renews Empire and Jussie Smollett for season six, but…
April 30th, 2019 under Empire, Jussie Smollett. [ Comments: none ]

Fox announced today that they picked up Empire for another season. In the press release, Michael Thorn, President, Entertainment for FOX Entertainment said, "EMPIRE continues to break barriers with its emotionally powerful storytelling, and it remains a core part of the FOX legacy," said Thorn. "We want to thank everyone on the show – Taraji, Terrence and the entire cast."
They mention their parents and not the kids. That is because Andre (Trai Byers) life is in peril as Jussie Smollett's. One is fictional and one is fact.
Let's talk about the one whose real life is a mess right now, is Smollett coming back in the fall? Fox said, "By mutual agreement, the studio has negotiated an extension to Jussie Smollett's option for season 6, but at this time there are no plans for the character of Jamal to return to 'Empire.'"
Will the Lyons be down two sons next season? We only have two episodes left this one to find out who is in that coffin. Is it Andre who is dying from heart failure after beating cancer with a deadly amount of chemo? Tune in to find out.

---
Gee, I wonder which Lyon is going to end up in the coffin on Empire?
March 26th, 2019 under Empire, Jussie Smollett. [ Comments: none ]

When this season of Empire we saw Lucious Lyon standing in front of a closed coffin and to this day we do not know who it is. Fox has been a running a promo saying we will find out who it is. However, do they really need to? I think we all know who it is.
We know it is not Lucious' bastard son Kingsley because why would Cookie care about him? Is it Andre? He finally got an interesting story this year, so I doubt it is him. What about Hakeem? His storyline seems to have dried up, but there is still plenty they can do with him.
That means the only one left is Jamal. Could it be him because of Jussie Smollett's troubles outside of work and the fact that he was written out of the last two episodes?
If it is him, they might have jumped too soon. That is because his attorneys, Tina Glandian and Patricia Brown Holmes, told WLS statement, "Today, all criminal charges against Jussie Smollett were dropped and his record has been wiped clean of the filing of this tragic complaint against him. Jussie was attacked by two people he was unable to identify on January 29th. He was a victim who was vilified and made to appear as a perpetrator as a result of false and inappropriate remarks made to the public causing an inappropriate rush to judgement.
"Jussie and many others were hurt by these unfair and unwarranted actions. This entire situation is a reminder that there should never be an attempt to prove a case in the court of public opinion. That is wrong. It is a reminder that a victim, in this case Jussie, deserves dignity and respect. Dismissal of charges against the victim in this case was the only just result.
"Jussie is relieved to have this situation behind him and is very much looking forward to getting back to focusing on his family, friends and career."
Which I guess, that in the process of me starting this post and him being cleared of all criminal charges, we still don't know who is in that coffin. We also are back to not knowing what happened on that night? Was he attacked? Why were the two brothers in the area on that night during that early morning hour and seem to have items that were said to be used in the attack?
Why were all of the criminal charges dropped against him? My first thought is that he sold out Mark Geragos, his lawyer who is having his own legal woes. Although, in my heart, I hope it is because he is innocent like he has always said that he is.
UPDATE: The Cook County State's Attorney's office released this statement, "After reviewing all of the facts and circumstances of the case, including Mr. Smollett's volunteer service in the community and agreement to forfeit his bond to the City of Chicago, we believe this outcome is a just disposition and appropriate resolution to this case."

---