America's Got Talent loses two judges
November 23rd, 2019 under America's Got Talent, Gabrielle Union and Dwyane Wade, Julianne Hough. [ Comments: none ]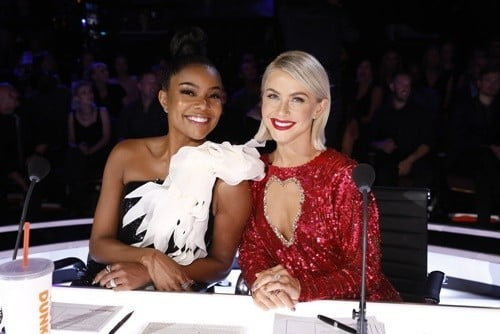 Last season, America's Got Talent added two new judges and now Variety is reporting that Gabrielle Union and Julianne Hough will not be back for another one.
No reason was given for their departure. I am assuming that Union wants to spend more time with her retired husband Dwyane Wade and work on projects with him. When it comes to Hough, I bet they will say she is busy with several projects. However, I bet Simon Cowell was not 100% thrilled to be working with her. She is a camera hog and that makes her so annoying, to me.
No word who will replace them. Who do you think should get the job of working with Simon Cowell, Howie Mandel and host Terry Crews?

---
How much Christmas candy did Derek and Julianne Hough eat?
October 14th, 2019 under Julianne Hough. [ Comments: none ]

Derek and Julianne Hough are shooting a Christmas special for NBC and today they gave us a glimpse of Holidays with the Houghs. After watching that little dance war, I am wondering how much sugar they downed before filming it? To me, it looks like they ate all of the candy canes, peppermint bark, gingerbread houses, peanut brittle, sugar plums, fruit cake and chocolate Santas they could get they had at craft services that was there for all of the crew. Then they drank all the hot chocolate and Egg Nog they could swallow.
Seriously, could they be on any more of a sugar high? I am exhausted just watching them and I am sitting down. Does this make you want to see what is under the Christmas tree or are you going to avoid it like it is the fruit cake that has been regifted since before you were born?

---
Julianne Hough likes her toes sucked
August 6th, 2019 under Julianne Hough. [ Comments: 6 ]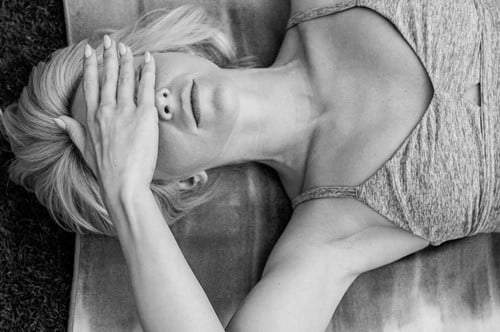 via People
Last week, Julianne Hough revealed that she is "not straight." This week her husband, Brooks Laich revealed something (else) about their bedroom antics on his podcast How Men Think.
He told his listeners, "My wife really enjoys it when I suck on her toes. True story." Does she do it back to him? He explained why not, "No, I would never [have her do that to me]," Then he added, "My toes are in skates and workout shoes. I can shower and soap them up, but I would never."
You ever feel like we know way too much about this couple and wish they would leave some things just between to the two of them. Many things actually!

---
Julianne Hough reveals she is 'not straight'
August 1st, 2019 under Julianne Hough. [ Comments: none ]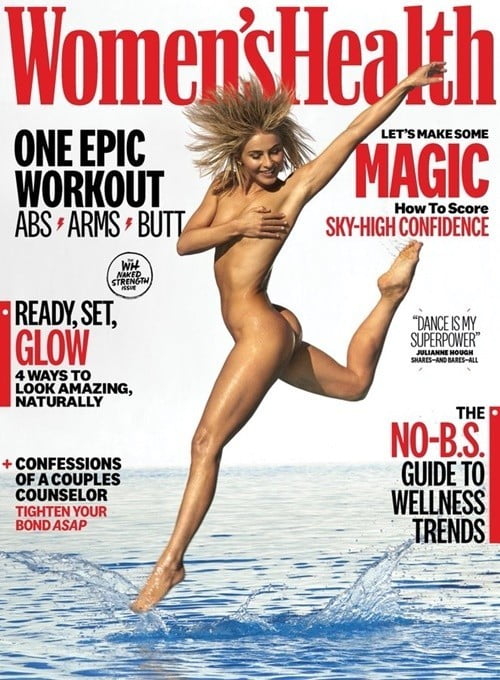 Julianne Hough not only bared her body for Women's Health, she also bared her soul to them. The dancer has been very open with her struggle with endometriosis and now she is being open about her sexuality.
Over the last year, she says she has had a major evolution with herself. Being married to Brooks Laich has made her a stronger woman. She felt if he could love as the woman she is now, then he will love her after she made a very personal confession to him. The America's Got Talent judge revealed to her husband, "I [told him], 'You know I'm not straight, right?' And he was like, 'I'm sorry, what?' I was like, 'I'm not. But I choose to be with you,'"
What the hell? Does that mean she is bisexual? Which it should, but she did not elaborate. I am so confused. I am sure like everything else about her, she will be talking about this in excess and she will explain what she means. For now, we are just left scratching our heads.
I should add I don't care what she is. I think she needs to be comfortable in her own skin. Which we are getting to see plenty of in this magazine spread. Not sure if spread was a pun intended or not.

---
Derek and Julianne Hough will haunt your nightmares
June 26th, 2019 under Dancing with the Stars, Julianne Hough. [ Comments: none ]

Brother and sister, Derek and Julianne Hough, decided to a face swap to see how different they look. What they found out is that they look the same.
If the Dancing with the Stars champ decided to shave off his facial hair, he could totally pass for his sister. Or maybe, as she fears, take over her America's Got Talent job as her. Do you think Simon Cowell would notice the difference? Would you?
I don't know about you, but I am still getting over how freaky they look in this video. It is the scariest thing I saw all week, and I have watched several horror movies on Tubi TV over the last few days. Including Rubber that is about a tire that telekinetically kills people by causing their heads to explode.
Random thought, why haven't any of the networks given them a variety show like they did Donny and Marie Osmond. The Houghs are a double threat.

---