Her is like an artsy version of Electric Dreams
December 4th, 2013 under Joaquin Phoenix. [ Comments:

none

]

Back in the 1980's there was a little movie called Electric Dreams about a man who had a special relationship with his computer. The concept was a little far-fetched because back then computers were not as common or advanced as they are now. Well almost 30 years later, computers are literally all over the place and Siri has become our computerized friend. So Electric Dreams is more of a reality and Her is sort of that vision three decades later. This time the nerd is Joaquin Phoenix and he's perfect for this odd movie. Does that mean I will see it when it comes out on December 18th? Hell no, because it looks like a quirky boring movie that will put me to sleep instead of keeping my interest. Sorry Her, you just don't compute with me.
BTW if you never saw Electric Dreams, here is the trailer for the movie you must rent or buy ASAP!
---
Maybe Joaquin Phoenix was better off retired
September 8th, 2012 under Joaquin Phoenix. [ Comments:

none

]

Another clip was released from The Master and it looks so awful I almost would rather rewatch Joaquin Phoenix in I'm Still Here than see that movie. But there is no way I would suffer through either film because I like myself too much to do that. Seriously I would rather hear Phoenix rap than hear him say the word pussy again.
---
Remember Joaquin Phoenix?
January 9th, 2012 under Joaquin Phoenix, Remember?. [ Comments:

none

]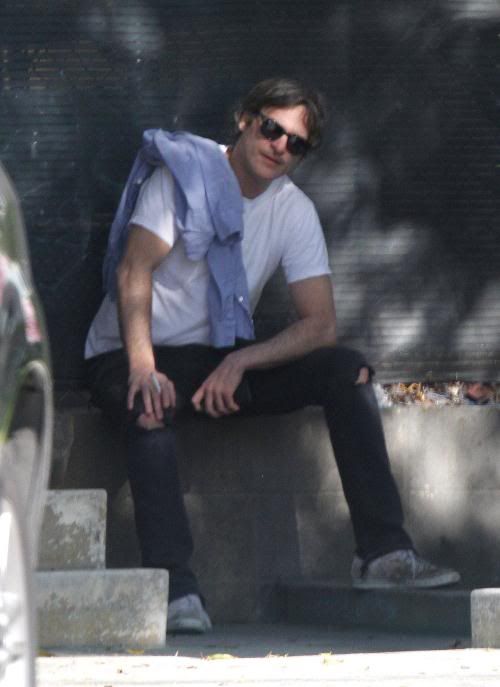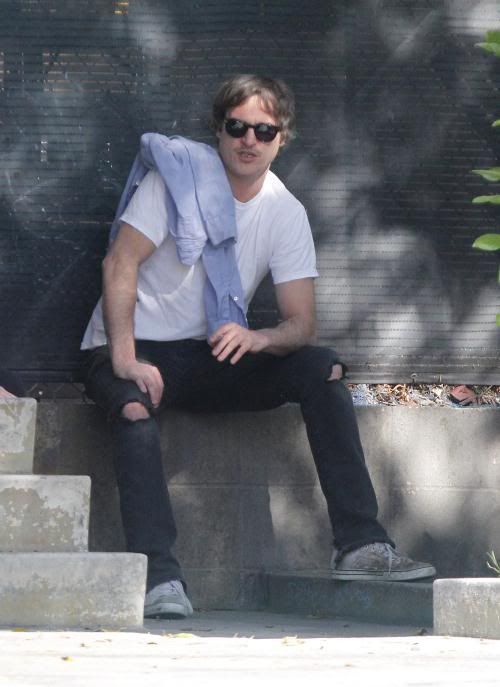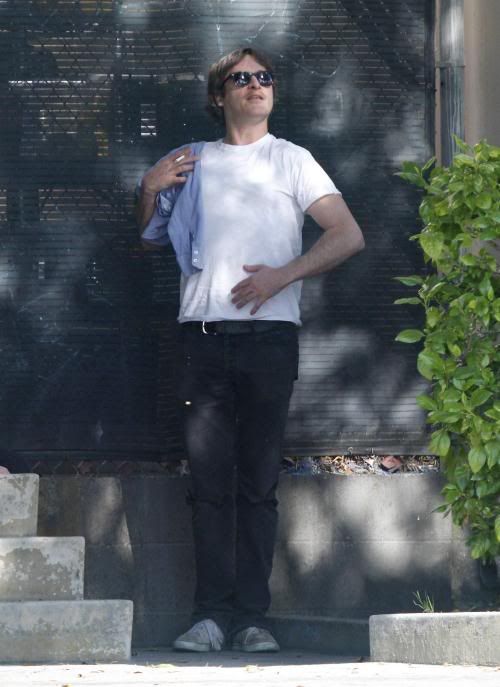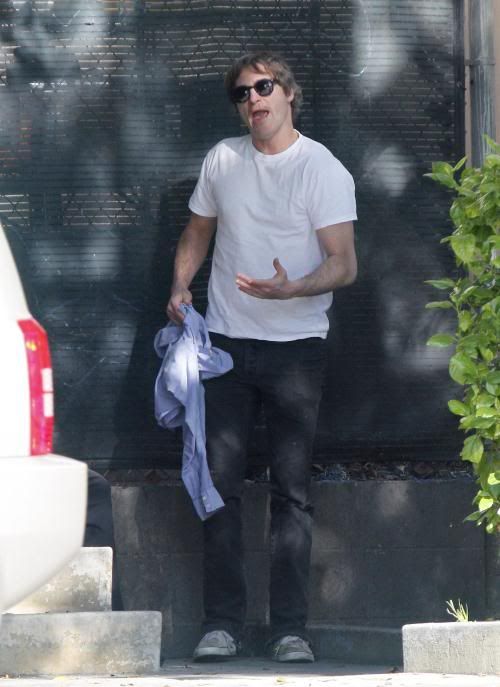 Fame Pictures
It seems like we haven't seen Joaquin Phoenix since his huge failure I'm Still Here, but here he is again. The retired actor is back to acting in the movie Gladiator and he looks like his pre-Mockumentary self. In fact for the first time in a long time it looks like he is having fun again.
---
Do you think David Letterman forgave Joaquin Phoenix?
September 23rd, 2010 under David Letterman, Joaquin Phoenix. [ Comments:

4

]

A year and a half ago Joaquin Phoenix had his infamous interview with David Letterman, then yesterday he returned to promote the movie he was filming without the Late Show host's knowledge. So watch the interview and see if Letterman forgave him or he is still bitter for not being in on the joke? I think he is still bitter and I also think he is serious that he wants that $1 million dollars.
I don't know why but I think Joaquin was being sincere about not meaning to make Letterman look like a fool, but the gap-toothed host didn't feel the same.
So now that you know I'm Still Here was a Mockumentary does it make you want to see it more or less?
---
Shocking the Joaquin Phoenix documentary is a fake
September 16th, 2010 under Joaquin Phoenix. [ Comments:

1

]

Color me shocked because Casey Affleck said his documentary about Joaquin Phoenix going from Oscar nominated actor to a rapper is a fake. Casey broke the jaw-dropping news to The NY Times today by saying, "I never intended to trick anybody. The idea of a quote, hoax, unquote, never entered my mind." So for a year and a half he made his brother in law go around unshaven, look like a complete mess and pretend to be a rapper; and then only after negative reviews he finally admits his documentary is a mockumentary. I think he has a lot of nerve to say he never meant to trick anybody especially after the infamous David Letterman interview, I am sure the Late Show host would say he was tricked because Affleck admitted in the article that Letterman was not in on the joke. One person who was in on the joke was Joaquin's agent according to what he told the paper, "Patrick Whitesell, of William Morris Endeavor Entertainment. On telling Mr. Whitesell that he planned to make everybody believe that a prized client 'has lost his mind and make him as unattractive as possible, you would think he would have me killed immediately,' Mr. Affleck said. But Mr. Whitesell, instead, took a part in the film."
Now that you I'm Still Here is a officially a fake, does it make you want to see more or less? I think I will wait for it to come on cable now, not that I ever thought it was real but the illusion that it might be was part of the fun. If he admitted from the get go it was fake, I think I would have wanted to have seen it more.
---