A mini-Dr. Quinn Medicine Woman reunion!
August 20th, 2019 under Jane Seymour, Reunions. [ Comments:

none

]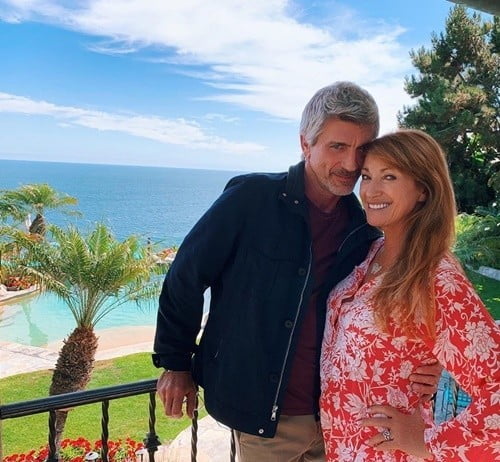 Have you ever wondered what would have ever happened to Dr. Quinn and Sully had Dr. Quinn Medicine Woman gone on? Or what the couple would look like in a modern-day world? Well, now we know. Jane Seymour shared this sweet photo with her television lover Joe Lando. You know what, they look amazing together. When did Lando get so hot even with short salt and pepper hair?
Seeing them together, makes me understand why so many people want to bring back their '90s period drama. Personally, I am surprised that the Hallmark Channel has not already done it. It is the perfect revival for them. I betcha if they did revive the show, then it would be huge for them.
Do you want to see the medical drama rebooted?
---
Is Jane Seymour really 68?
July 15th, 2019 under Are they really their age?, Jane Seymour. [ Comments:

3

]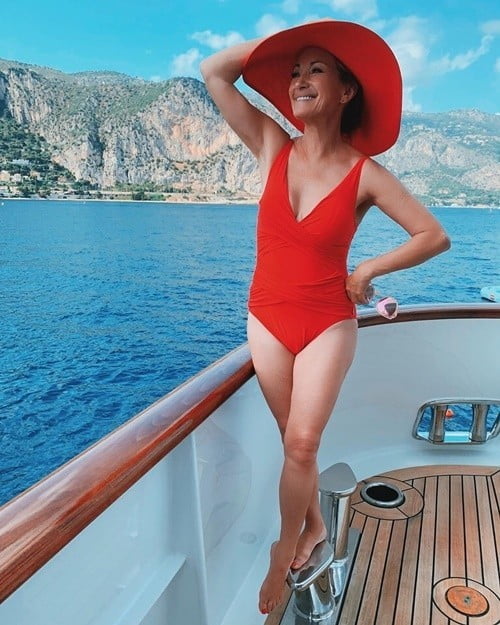 It is the summer, the weather is nice and Jane Seymour wanted to enjoy the day on the water. If you are going to be on a boat, then you will want to wear a bathing suit in case you want to go for a dip. That is exactly what the actress did.
Can you believe she is 68 because she is red hot in that one-piece? That is not the body of a senior citizen, it is more like one of a senior in college.
I want to know medicine Dr. Quinn is taking to look like that!
---
Is Jane Seymour really 67?
January 10th, 2019 under Are they really their age?, Jane Seymour. [ Comments:

none

]

On February 15th, Jane Seymour will turn 68 years old. However looking at her in a bathing suit, you would never believe it. I don't know what magic potion she learned when she was working on Dr. Quinn, Medicine Woman, but I want to be taking the same elixir she has been taking to keep her looking so young? Whatever she is using is obviously working.
---
Would this version of Dr. Quinn Medicine Woman work as a reboot?
August 3rd, 2018 under Jane Seymour, Jimmy Kimmel. [ Comments:

none

]

It seems like every show is getting rebooted these days and Jimmy Kimmel Live has an idea for one of his favorite shows from the '90s.
He has high hopes for Dr. Quinn. This time, she is not a medicine woman. Instead, she is Dr. Quinn Medicinal Marijuana Woman. The Old West will never be the same, and that is a good thing. Meeting at High Noon would have a whole new meaning. A much more peaceful one.
Now let's talk about how Jane Seymour never ages. She looks just like she did when did the period medical drama that aired from 1993-1998. Don't you agree?
---
Jane Seymour posed for Playboy at 67
February 22nd, 2018 under Jane Seymour, Playboy. [ Comments:

none

]

Even though it has been almost 45 years since Jane Seymour was a Bond girl, that is not stopping her from posing for Playboy. That is exactly the type of medicine Dr Quinn would order for herself, especially since she looks younger at 67 than she did when she filmed that period drama.

What is her secret to looking so good? She revealed, "I haven't done any surgeries or injections or anything. I haven't done any of it." Then she added, "So I still look like 'me.' Everyday I'm kind of tempted, but then I look at people I know and I don't [recognize] them. I'm authentically being me. That's important to me."

She also said, "I feel much sexier now than I ever did when I was younger." You have to feel sexy to pose for Playboy after you are a senior citizen, but look at her. She is much sexier now than she was then and she was a hot number when she was younger!
---