Miracle Workers travel on the Oregon Trail
July 13th, 2021 under Harry Potter, TNT/TBS/TCM. [ Comments:

none

]
For the first season of Miracle Workers, they were in heaven, and Steve Buscemi was Gd. Then, for season 2, they were in the middle ages, and he picked up human sh!t. Starting tonight at 10:30p on TBS, they are on the Oregon Trail.
The year is 1844, and Father Ezekiel Brown's (Daniel Radcliffe) flock is plagued by cholera and dying crops. Therefore, he tells them that they should leave their homes and travel west on the Oregon Trail. At first, they are hesitant. That is until a stranger says he will take them on the journey.
Jim Nobody (Buscemi) offers up his services. But he has a secret. He is really Benny the Teen, a known killer and thief.
What will they do when they find that Nobody is a somebody? They will have to carry on as they travel in horse and carriage to their new home.
If you have not seen the first two seasons of Miracle Workers, then you are missing out. Think of it as a witty Naked Gun-like show. You have to pay to catch the jokes, which is hard when you are laughing so hard.
I have only seen the season premiere and can't wait to see what other mayhem they get into this season. Whatever it is, I know it will be wrong and funny at the same time.

---
Johnny Depp asked to quit Fantastic Beasts
November 6th, 2020 under Harry Potter, Johnny Depp. [ Comments:

none

]

Johnny Depp lost his libel case against The Sun this week over claims of physically abusing his ex-wife, Amber Heard. Today, he announced that he lost more than that. He also lost his job on the Harry Potter spinoff Fantastic Beasts.
In light of recent events, I would like to make the following short statement.
Firstly, I'd like to thank everybody who has gifted me with their support and loyalty.
I have been humbled and moved by your many messages of love and concern, particularly over the last few days.

Secondly, I wish to let you know that I have been asked to resign by Warner Bros. from my role as Grindelwald in Fantastic Beasts and I have respected and agreed to that request.
Finally, I wish to say this.

The surreal judgement of the court in the W.K. will not change my fight to tell the truth and I confirm that I plan to appeal.

My resolve remains strong and I intend to prove that the allegations against me are false. My life and career will not be defined by this moment in time.

Thank you for reading.
Sincerely,

Johnny Depp
Warner Bros says they will recast his role for the third movie that is already in production.
Personally, I think it is a mistake. There is so much to this story, and Depp has done so much good for others.
When it comes to Warner Bros' decision, I am not surprised. Fans of the series never approved of him in the role. This was their way out.

---
Miracle Workers strikes gold for its third season
October 23rd, 2020 under Harry Potter, TNT/TBS/TCM. [ Comments:

none

]

TBS is bringing back Miracle Workers for a third season, and they are doing a time jump. The first season of the anthology series took place in heaven with Steve Buscemi playing Gd. In the second season, he came down to earth during medieval times, and he was demoted to a sh!t shoveler.
What will he be doing during the third season? TBS says, "Set in the year 1844, the new season of MIRACLE WORKERS will follow an idealistic small-town preacher (Daniel Radcliffe) who teams up with a wanted outlaw (Buscemi) and a liberated prairie wife (Geraldine Viswanathan) to lead a wagon train west on the Oregon Trail across an American landscape which, much like today, is fraught with both promise and peril."
Radcliffe went from a worker in heaven to a Prince and now is a preacher. I cannot wait to see what they do to both men for the fourth season.
Before we get there, you need to watch all the other seasons. Not because you won't be able to follow the show if you don't. You need to watch it because they do some of the funniest things you will ever see on television. I mean, how can you not want to watch a show with a sh!t shoveler?

---
Is darkness coming to Harry Potter?
September 6th, 2019 under Harry Potter. [ Comments:

none

]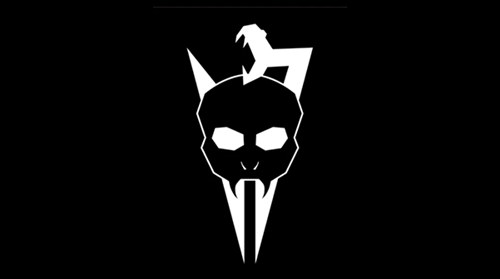 J.K. Rowling sent a cryptic tweet which makes us wonder what is next in the world of Harry Potter. The author posted the above photo of Voldemort's dark mark and wrote, "Sometimes, darkness comes from unexpected places #HarryPotter #CursedChild"
What that means, has fans guessing. Is it a new play? A new book? Merchandise? We don't know. We do know we cannot wait to find out what is next for the Harry Potter franchise.

---
Miracle Workers is miraculous!
February 12th, 2019 under Harry Potter, TNT/TBS/TCM. [ Comments:

none

]

When I read about Miracle Workers, I was like this comedy can either work or fail big time. Then when I got the screeners, I had to watch it immediately to see which way it was going to go. It goes straight up to heaven! Like when the clouds split open, the harp plays as it welcomes it to the Pearly Gates. Ahhhhh!
Miracle Workers debuts at 10:30p tonight on TBS and you do not want to miss it. If you do, then you will face the wrath of Gd. That is because the show is about him. Steve Buscemi plays Gd as the divine one has never been played before. He is basically an unlikable nincompoop who is not the brightest star in the universe. Then one day he decides that he does not like what is going on down on Earth, so he decides to destroy it.
Craig (Daniel Radcliffe) works in the prayer department at Heaven, Inc. and he has been doing it alone for the last 10,000 years. After doing it for so long all by himself, he finally gets a co-worker. Eliza (Geraldine Viswanathan) is a positive overachiever who thinks she can do it all. Therefore, when she hears Gd wants to destroy our planet, she chooses to make a deal with the Lord to save it. All she and Craig have to do is make one prayer come true. In other words, a miracle. Sounds easy, but is impossible. Especially, when they keep hitting obstacle after obstacle. Yet, they won't give up.
As the weeks go on, they will get some help from Gd's personal assistants (Karan Soni and Lolly Adefope). They cannot stand working for Gd because he has no idea what he is doing and they spend their whole day cleaning up his many messes. They are not the only ones who hate him, so do his parents (yes he has them), his siblings and everyone else at Heaven, Inc.
When Gd says he is going put an end to Earth, the day cannot come soon enough for everyone in Heaven. They are all ready to move on. What happens when our fab four need them to make their miracle happen? Will they help them save Earth or let Gd blow it up.
I cannot tell you that. What I can say is it will all be resolved by the end of the season. That and this is a thoroughly awesome show. You will love it because it is a sweet quirky comedy. It is one of those shows that you instantly fall in love with and enjoy every single minute. You will love the concept, the writing, the characters, you will love it all. It is the best-written thing since the Bible. Too far!
Anyways, I have never seen anything else like it. Who knew you can make a show where Hashem is not perfect, far from it, and yet it is one of the greatest shows you have seen. It is not sacrilegious, it is just good innocent addictive fun.
Like I said, you better watch it because you do not want to piss off the man upstairs.

---