BTWF: Bruno Mars in Honeymoon in Vegas?
August 12th, 2021 under Before They Were Famous, Bruno Mars, Elvis Presley, Mila Kunis. [ Comments: none ]
Before people were covering Bruno Mars' songs, he was singing Elvis Presley's I Can't Help Falling in Love with You in Honeymoon in Vegas. How precious was the 6-year-old in that 1992 movie?

---
Bruce Springsteen's epic Graceland story
October 12th, 2019 under Bruce Springsteen, Elvis Presley, Graham Norton. [ Comments: none ]

Back in 1975, Bruce Springsteen released a little album called Born to Run and the songs off of it were running up the charts. He went from unknown to superstar with that record and it gave the young singer the balls to do things he normally would never have done.
For example, yesterday when he was on The Graham Norton Show, he shared a story about a trip he will never forget. He and the band went to Nashville and they were hungry. He got in the cab with Steven Van Zandt and asked for a place to eat. The driver suggested a place near Graceland.
When they got to Elvis Presley's home, he told the driver to stop. He got out, jumped the wall and proceeded to walk up to the door. Just as he was about to knock, he was stopped by security.
The guard wanted to know if there was anything he could help him with. That is when The Boss, asked if The King was home. He was not there because he was in Vegas.
Then Springsteen asked if he could give a message to his idol. He said to the security guard, "Can you tell him, I don't generally like to do this but, Bruce Springsteen was here." Then he continued with, "He might not know who that is, but I was just on the cover of Time and Newsweek."
With that, he was on his way. He never met Elvis before he died in 1977, so he does not know if got the message. I'd like to think that he did. Not as much as Bruce though.
While he doesn't have that awesome story of meeting The King, maybe it is better. They say never meet your idols for reason…

---
Lisa Marie Presley is writing a shocking book about Elvis and Jacko
July 31st, 2019 under Elvis Presley. [ Comments: 6 ]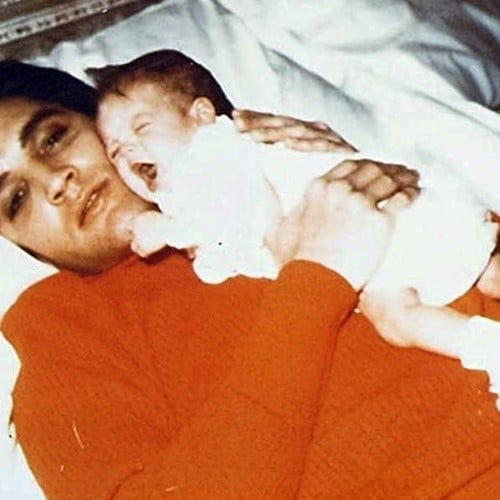 Lisa Marie Presely is the daughter of the King of Rock'n'Roll and the ex-wife of the King of Pop. Which means we already think her life is interesting without us not knowing everthing about her.
Well now, Page Six is reporting that she is writing a book about her life with Elvis Presley and Michael Jackson. A source told the column that we will get shocking details about Jacko and a new understanding of her ex.
How good is the upcoming autobiography? Gallery Books is paying her between $3-$4 million for her words. That is enough to make me want to read it, and I don't read.

---
Austin Butler and Vanessa Hudgens are giving off a Elvis and Priscilla vibe
July 23rd, 2019 under Austin Butler, Elvis Presley, Vanessa Hudgens. [ Comments: none ]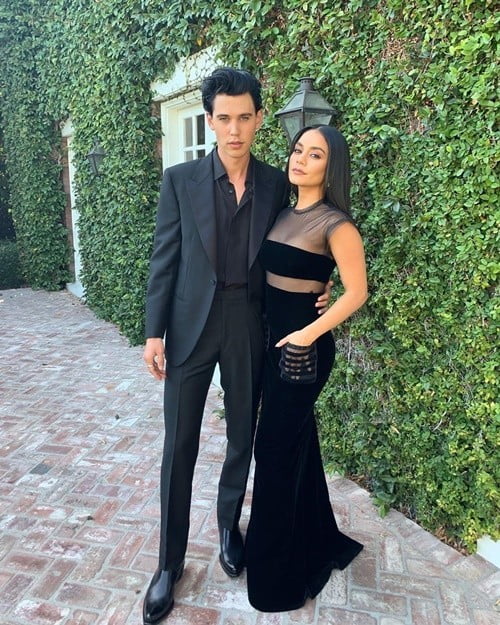 Last week, it was announced that Austin Butler is going to play Elvis Presley in the Baz Luhrmann film about the singer. Yesterday, he and Vanessa Hudgens went to the Once Upon a Time in Hollywood Premiere looking like Elvis and Priscilla Presley from the era the movie was made.
Seriously, doesn't Butler look like the King here? And let's talk about his long legs, I can't wait to see him move his Pelvis like Elvis with those sticks.

---
It's like Vanessa Hudgens knew her boyfriend was going to play Elvis
July 16th, 2019 under Austin Butler, Elvis Presley, Vanessa Hudgens. [ Comments: 1 ]
View this post on Instagram

Yesterday, it was announced that Austin Butler is going to play Elvis Presley in Baz Luhrman's movie about the singer. Which I think is perfect casting since I have been a fan of his work since I interviewed him for Ruby and the Rockits.
Anyways, three years ago, Butler's girlfriend, Vanessa Hudgens, played Rizzo in Grease: Live and sang about Elvis. I wonder if she knew then that her boyfriend was going to play the role. One thing I think it is safe to say that Hudgens never told Butler, "Keep that pelvis far from me!"
Now, I am going to sound like a mother, but when are those going to get married already? What are they waiting for?
Back to Grease and Elvis. On the day they shot Look At Me I'm Sandra Dee in the original movie, it was the same day the Presley died. Just an interesting fact from Grease.

---