Disney+ is reanimating Lizzie McGuire!
August 23rd, 2019 under Disney Kids, Disney+, Hilary Duff. [ Comments: none ]

Like OMG! Hilary Duff is going back to where it all started for her because Disney+ is doing a Lizzie McGuire revival for the streaming service. We don't know when it will air, who will be part of it or what it is about. However, we do know that show creator Terri Minsky and Hilary Duff are attached!
The series that was a mix of live-action and animation aired from 2001-2004 with a 2003 movie on the big screen.
If that is not enough exciting news for you Disney Channel fans, they also announced Phineas and Ferb The Movie: Candace Against the Universe.
How excited are you that that is happening? Netflix must be getting nervous or at least they should be.
Disney+ launches on November 12th.

---
Disney+ gets a launch date
August 19th, 2019 under Disney Kids, Disney+. [ Comments: none ]

As if we did not already have enough to watch wherever we are traveling to during the holiday season, Disney gave us another option today. That is because they announced today that their streaming service Disney+ is launching on November 12th.
For just $6.99 a month or $69.99 a year, you can watch all your favorite Disney, Marvel, Star Wars, Pixar and National Geographic movies and TV shows in one place. Not only that every The Simpsons episode will be available there too. Along with original movies like Lady and the Tramp, and Loki and TV shows like High School Musical: The Series to name a few of the projects they are working on.
If I were Netflix and Amazon, I would be a little nervous. At least the latter gives you free two-day shipping. But $69.99 is not a bad deal for all of that.

---
You can now get Sabrina Carpenter at Target!
July 23rd, 2019 under Disney Kids. [ Comments: none ]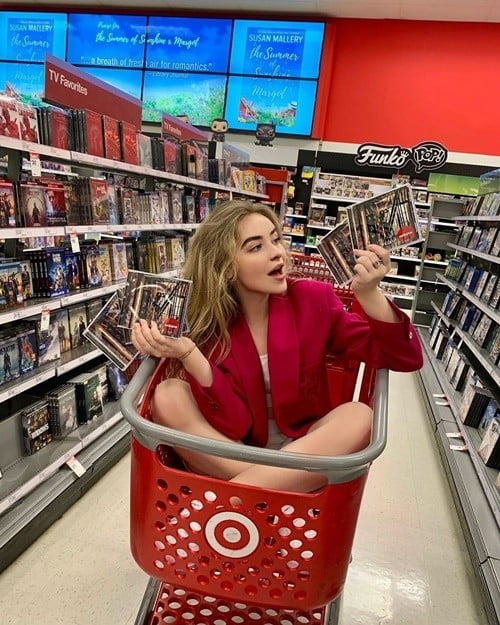 Sabrina Carptenter's new album Singular: Act 2 is exclusively available now at Target. Not only do you get the CD, it looks like you also get the singer if you buy five of them. Not a bad deal for fans of the Girl Meets World star.

---
Mulan looks like the first live-action remake that can work
July 7th, 2019 under Disney Kids. [ Comments: none ]

I will openly admit, I am not a fan of Disney's live-action remakes. I was underwhelmed by Cinderella, and none of them have interested me ever since. That is until I saw the teaser for Mulan. Here is one of their animated classics that might actually be better as a live-action. It almost feels like this is how it always should have been.
Hopefully, it will not disappoint like the others. You know like Dumbo and Aladdin. We will find out soon enough when the movie comes out on March 27th.

---
RIP Cameron Boyce
July 7th, 2019 under Disney Kids, Obits. [ Comments: none ]







Cameron Boyce passed away yesterday at the age of 20. The actor "passed away in his sleep due to a seizure which was a result of an ongoing medical condition for which he was being treated."
Even though he was just 20 years old, he had been acting nonstop for over his half of life. Boyce is best known for playing Luke on Jessie and Carlos De Vil in the Descendants franchise. The third and final movie is slated to air August 2nd on Disney Channel.
Boyce was also the title voice of the popular kids' cartoon Jake and the Never Land Pirates. Not only was he a Disney star, but he also played Adam Sandler's on in Grown Ups and its sequel.
Along with Descendants 3, he has two other projects coming out. The television series Paradise City and the movie Runt.
Today, let's honor this great talent that was taken away from us way too young and watch many of his enjoyable acting roles. I will be rewatching him in Descendants. He had such a bright future because he had such an amazing past.
My heart goes out to his family and friends. Remember to tell your loved ones that you love them because this is a reminder life is way too short.

---