BTWF: Patrick Duffy for Taco Bell
December 6th, 2021 under Before They Were Famous, Dallas. [ Comments: none ]
Before Patrick Duffy was an oil tycoon in Dallas, he was working for Taco Bell in 1976. Who else is screaming yo quiero the 26-year-old actor?

---
Is Linda Gray really 80 years old?
September 14th, 2020 under Are they really their age?, Dallas. [ Comments: none ]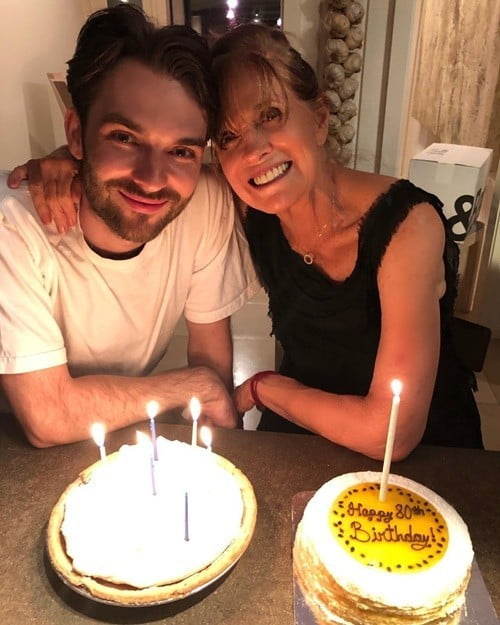 Linda Gray/Instagram
On Saturday, Linda Gray turned the big 8-0. However, I would never believe it. I mean, her birthday cake says it, but her face doesn't.
The Dallas star is not only aging with grace, she is also aging beautifully. Although, she has always been beautiful. The actress is just getting even better with age.

---
Is Victoria Principal really 70 years old?
July 15th, 2020 under Are they really their age?, Dallas. [ Comments: 1 ]

Back in the '70s, Victoria Principal was one of the most desired women of the decade. Now that she is 70, will people still desire her? Look at the Dallas star, of course, they will. She is still as fiery as her red hair.

---
Four of TV's strongest women: Lindsay Wagner, Linda Gray, Joan Collins and Jane Seymour
February 7th, 2020 under Dallas, Jane Seymour, Joan Collins. [ Comments: none ]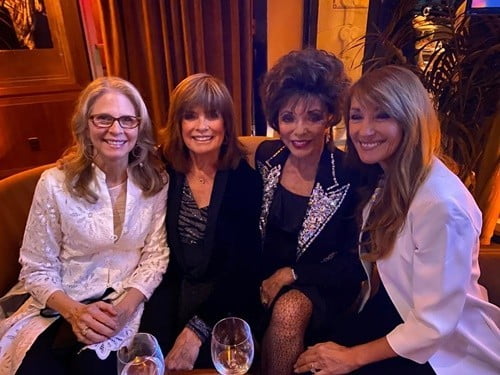 Back in the '70s, Lindsay Wagner was the Bionic Woman. While she was the first of this bunch, her female empowerment was not alone for too long. She soon would be joined by Linday Gray on Dallas, Joan Collins on Dynasty and Jane Seymour on Dr. Quinn Medicine Woman.
These four women helped shape a generation of little girls to grow up to be whatever she wants to be. I have two words to say to all of them, and they are thank you. I learned through all of them that women can wear the pants in the relationship too, and for that, I am grateful.
Now, let's talk about how fabulous they all look. Women can be tough and beautiful at the same time. Can you believe that their ages range from 68-86 years old? They are all so youthful looking. You can say that strength lets their beauty shine through, and helps them to remain as timeless as the shows they were on.

---
The cast of Dallas reunited for the show's 40th anniversary
April 2nd, 2018 under Dallas, TV News. [ Comments: none ]

On April 2, 1978, television changed forever when a little show called Dallas made its debut. No one knew what to make of it, and expected it to just ride off into the sunset after 5 episodes. As we know it did not. In fact 3 years after it premiered, around 90 million people tuned in to find out Who Shot JR?
An event we still talk about until this day. What made the series so special? Charlene Tilton said on Good Morning America today, "Just the chemistry we have off camera really came through…It wasn't fake, it was real." Patrick Duffy said he used to leave for work early just so he could get there and play with his coworkers.
The show was also a trailblazer on taboo topics like breast cancer and mastectomies, coming out and alcoholism. Linda Gray says she still gets letters from people today that tell her they got help for their alcoholism because of her storyline from the primetime soap. Tilton shared this tidbit about the coming out storyline, back then they were not allowed to say gay, so they had to say homosexual.
As we know, 5 years ago we lost the heart and soul of the show and they revealed how Larry Hagman was nothing like his villainous character JR. His TV wife said that he used to hate that she would tell everyone how lovely he was. Why? Because the viewers were supposed to hate him, not love him like we do. Talking about loving, Grey also revealed that he was also a bad boy because he used to eat onions or peanut butter before their kissing scenes.
Back in 1985, Bobby Ewing was killed off of the show, only to return a year later. His death was explained as a dream and the viewers did not like it. So much so that Steve Kanaly says they lost about 10% of their audience because of it.
They ended their reunion interview with one very important question, are they up for another revival of the show? Yes, they are! In this day and age, what are the networks waiting for? There is obviously a desire for it because why else would be tuning in for Empire and Dynasty? We want to watch crazy rich families go crazy and no family can out-crazy the Ewings.

---