Amy Schumer can't stop promoting Tampax
November 1st, 2021 under Amy Schumer, Halloween. [ Comments: none ]
Amy Schumer is the face of Tampax, so she is taking the role seriously. So seriously, she dressed as one of their tampons for Halloween.
I guess she didn't read the part of the contract that says strings are attached no matter what. As in, you have to promote the feminine hygiene product every day of the year.
Now, I wonder what she will be giving gifts for Christmas. I know—Tampax tampons. To the men in her life, who will be getting a box, they make great snow angels. After you craft one, you can hang it from the tree as an ornament. To her Jewish friends, dip one in some wax and use it as a candle for your Menorah. For New Year's Eve, just dip it in an alcoholic drink and suck it up. When it comes to Valentine's day…I will stop right there.

---
Amy Schumer is no longer is pregnant
May 6th, 2019 under Amy Schumer. [ Comments: none ]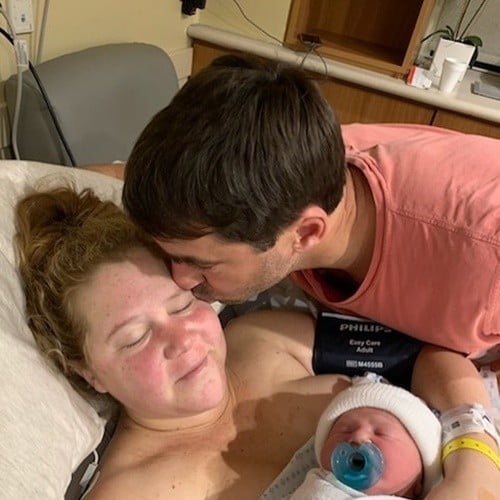 Amy Schumer announced that she was pregnant after Meghan Markle, but had her baby just over an hour before the Duchess of Sussex.
After what seemed like an eternity, the actress and her husband of just over a year, Chris Fischer, finally welcomed their son at 10:55p on Cinco de Mayo. No name yet. Right now she is enjoying not being pregnant and throwing up all the time. We won't have to hear about that until she is pregnant with baby #2. Until then, we will just have to deal with hearing all about how she never sleeps, diaper changes and see her breastfeed.

---
Amy Schumer is over her pregnancy more than we are
May 4th, 2019 under Amy Schumer. [ Comments: 1 ]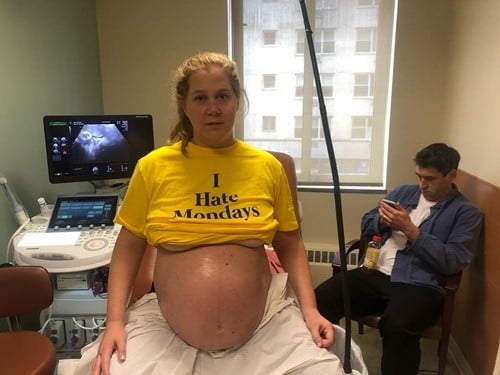 Does it not feel like Amy Schumer has been pregnant for like ever? Imagine how she feels because she is the one carrying the toddler. She posted the above photo and said, "Oh yeah does it feel to everyone like I've been pregnant for a long time? It must be getting annoying to you all that I'm still pregnant Well imagine how I feel mother f*ckers!!!!!! #soblessed."
Now that I think about it, the actress announced her pregnancy after Meghan Markle and the Duchess of Sussex is still pregnant. Or is she?

---
How much more growing can Amy Schumer's belly do?
March 31st, 2019 under Amy Schumer. [ Comments: none ]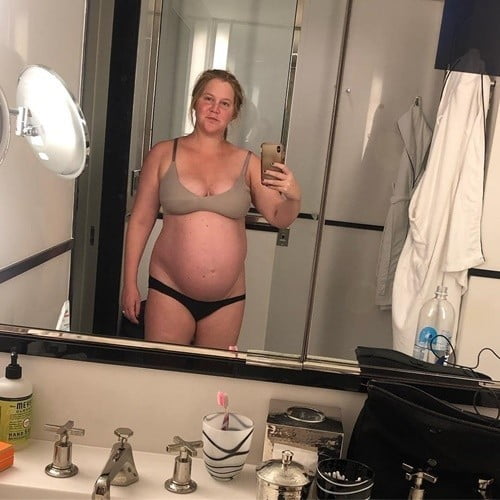 Doesn't it seem like Amy Schumer has been pregnant for years? Well looking at her now, I do not think it will be much for longer. She looks like she is finally ready to have that baby any minute now.
We also know this has not been the easiest pregnancy for her, so I bet she cannot wait to be a mom already. Even though she had a day where she finally was able to keep all of her food down.
BTW After Alanis Morissette posted a photo of herself very pregnant even though she had already given birth; my theory is when celebrities post photos like this, it is because they already had the baby or they are in labor like Jessica Simpson. Therefore, I expect to hear that she and Chris Fischer will be, if they are not already, parents any day now.

---
Is Amy Schumer having octuplets?
March 21st, 2019 under Amy Schumer, Seth Meyers. [ Comments: none ]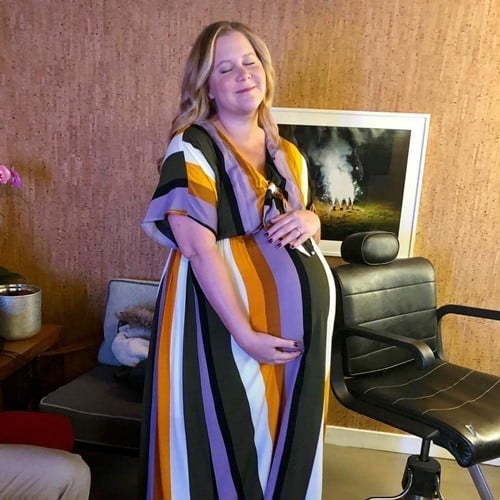 Doesn't it seem like Amy Schumer has been pregnant for forever? Well, she is looking that way too.
Here she as she is about to go on Late Night with Seth Meyers yesterday, and she is as big as a house. No, she is as big as a mansion. What does she have inside of there, a full-grown person?
We will find out if she ever gives birth. She says it is any day now, but I thought she was due months ago or at least it feels that way.
To hear her talk about her growing belly on the NBC late night show yesterday, then click here!

---