The Oscars have a shorter eligible period
May 27th, 2021 under Oscars. [ Comments:

none

]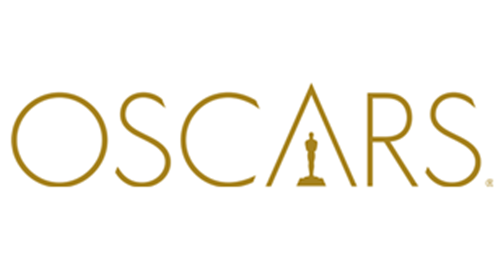 Due to the pandemic, the Oscars had a longer eligibility period last year. Because of that, they shortened this year's period. Therefore, only movies that are released between March 1, 2021, and Dec. 31, 2021, will be eligible to be nominated. Something that is fair because that is technically when movie theaters started to open up.
The Oscars is not only changing that date. They are also changing the date of the show. Instead of airing on February 27th, they will air a month later.
Hopefully, next year's show will be better than this year's. But then again, how can anything be worse.

---
Glenn Close reveals how this years' Oscar moment came about
April 27th, 2021 under Glenn Close, Oscars. [ Comments:

none

]
This year's Oscars was a complete bore except for one moment. That moment was when Lil Rel asked Glenn Close about the song Da Butt. Not only did the Oscar nominee school him on it, but she also did it for him.
So was that unforgettable moment preplanned, or was it completely spontaneous? Close explained how it all went down on Sunday night.
We had the MOST FUN at our table at the Oscars last night. Chris Terrio, one of my best friends, who won an Oscar for the screenplay of ARGO, was my gallant escort. Daniel Kaluuya and Darrell Britt-Gibson were wonderful table mates. I knew that Lil Rel was going to quiz me about Da Butt and all three guys helped me run through what I was to say. Darrell insisted that I mention the Backyard Band, on top of E.U., Suga Bear and the whole DMV. I had googled "Da Butt" and watched Spike's music video so when Lil Rel asked if I could do the dance…you can actually see me think of the video. That part was completely spontaneous. Daniel, Darrell and Chris egged me on!!! It was ALL their fault. CONGRATULATIONS DANIEL on your BEST SUPPORTING ACTOR Oscar. You are completely brilliant. I now consider both Daniel and Darrell to be friends-for-life!
So it was planned, but it wasn't. Either way, it worked out brilliantly for everyone but Patti LuPone. Close's mortal enemy is probably not happy that the actress was the Belle of the Ball and not Da Butt of all jokes

---
The super and natural reason why Misha Collins was at the Oscars
April 26th, 2021 under Oscars, Supernatural. [ Comments:

none

]
Shortly after the Oscars started, Misha Collins started trending on Twitter. That is because people saw him there and wondered what he was doing at the Academy Awards.
When he saw his name trending, he took to social media to explain what he was doing there. "I am at the #Oscars tonight with my BFF since I was 12. He has won two Oscars tonight so far for his film, #SoundOfMetal. So proud of you, ‪@dariusmarder."
Marder co-wrote Sound of Metal, and the film brought home two awards, one for Best Editing and the other for Best Sound. While Marder did not win for Screenplay, his film got the recognition it deserved.
Congrats! It is the first Oscar winner I am going to watch today.

---
Anthony Hopkins accepts his Oscar on social media
April 26th, 2021 under Anthony Hopkins, Oscars. [ Comments:

none

]
Last night the Oscars saved Best Actor for last because they were convinced that the late Chadwick Boseman was going to win. He didn't. Instead, the award went to Sir Anthony Hopkins, 83, who was not there and not on Zoom. That is because it was after 3a in Wales when they finally announced his award.
Therefore, he didn't know until he woke up this morning that he earned his second Oscar statuette. As soon as the shock wore off, he recorded his acceptance speech. Just like everyone else, he was not expecting to win. However, he is grateful and thankful for the honor. You can see in the face of the man, who holds the title for the oldest actor to win that honor, how overjoyed that the Academy recognized him. So much so, he looked like a little boy in a candy shop.
Since he is a class act, he also wanted "to pay tribute to Chadwick Boseman, who was taken from us far too early."

---
Only nominees, their guests and presenters can attend the Oscars
March 16th, 2021 under Oscars. [ Comments:

none

]

For months, the Academy of Motion Pictures and Sciences has been trying to figure out how to hold the Oscars on April 25th during a pandemic. They finally found a way, and yesterday they sent out a letter to their members. Most of whom will not be able to buy a ticket to the shindig.

That is because Academy President David Rubin said in the letter that was obtained by The Hollywood Reporter, "This year, those attending the awards in person will be nominees, their guest, and presenters."

The Oscars will also be held at two different locations in Los Angeles, Union Station in DTLA and Dolby Theatre at Hollywood and Highland. I wonder if the winners are going to be at one location and the losers at the other? We will find out soon enough.

There was even more sad news for everyone. The Academy also canceled the "Oscar Nominees Luncheon and such beloved Oscar-week occasions as the International Feature Film nominee cocktail reception, and public programming for the Short Film, Documentary, Animated Feature, International Feature Film and Makeup and Hairstyling categories. I'm sorry to add that this year's awards also will not include a post-Oscars Governors Ball celebration, or Oscar Night watch parties in London and New York."

With all of that said, they promise it will be "an Oscars show like none other, to honor the extraordinary movies, memorable performances and achievements in filmmaking of the past year."

That highly doubt. The nominations are a bunch of movies that no one has seen even though, most of them are available on streaming services for us to view.

Plus, there is no host. They need one to keep the madness sane for the viewer at home.

I have been saying and will continue to say; they should have just canceled this year's show.

Are you going to watch it?

---