Is Adele getting ready to release new music?
January 19th, 2020 under Adele. [ Comments: 2 ]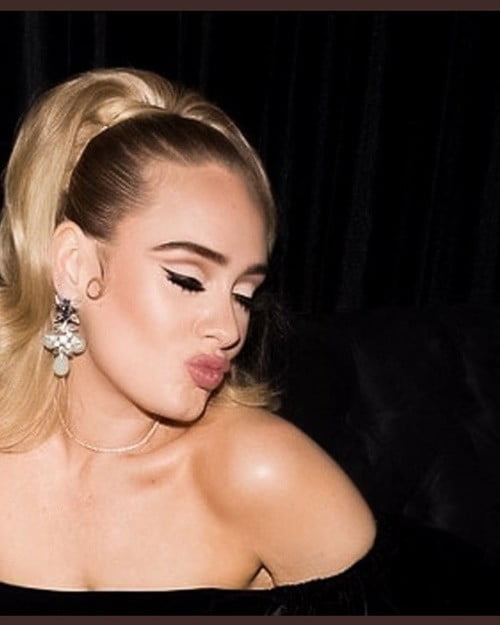 Can you believe it has been almost 5 years since Adele has released any newmusic? Well, get the tissues ready because Daily Mail is reporting that she is going to release a new album this year.
No word when 30 (I am assuming that will be the title) is coming out, but her manager and her agent both said it would be 2020. We also don't know if it will be a happy album focusing on her son, new beau, and weight loss, or a sad one about the end of her marriage. Hopefully, it will be a mix of both!
Who cares we are getting new music from Adele.

---
Hello, it's Adele
December 23rd, 2019 under Adele. [ Comments: none ]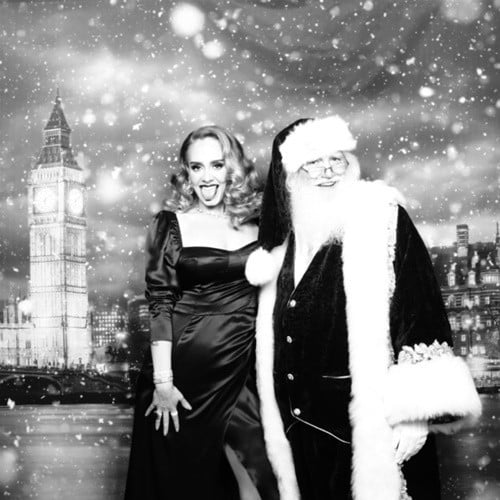 Adele has always had a little extra meat on her bone. Not anymore. The singer showed her weight loss and she is barely recgonizable.
I guess you can say the divorce diet is really working for her. Hopefully, it is also working on her music because we need new songs from the singer. It has been way too long since we got any new tunes from her.

---
Alison Moyet defends skinnier Adele's singing voice
October 28th, 2019 under Adele. [ Comments: none ]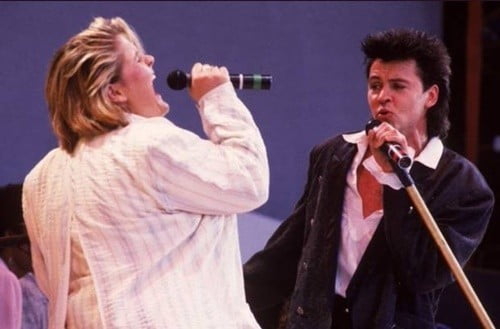 Back in the '80s, Alison Moyet was the Adele of the decade. Her songs like Only You with Yaz(oo) were iconic because of her beautiful yet powerful voice. Like Adele, she was not stick thin. Since then she has lost some weight, so has Adele. Now people are saying the latter one's voice won't have the power like it used to.
To that Moyet has this to say, "People telling Adele she won't sing as well for losing a stone. Bollocks. Us fat girls weren't put on the world to make talentless people feel better." Amen. Adele's voice is what it is with or without some extra pounds.

---
Adele fan girls over the Spice Girls!
June 16th, 2019 under Adele, Spice Girls. [ Comments: none ]

Adele is a really really big Spice Girls fan and she got to see them live yesterday. Not only that she finally got to say "hello" to Ginger Spice. Which made her cry happy tears, unlike the tears we cry when we hear her music.
How excited was the singer about her night? She wrote, "Oiii last time I saw the Spice Girls at Wembley was 21 years ago! Tonight with my nearest and dearest i cried, laughed, screamed, danced, reminisced and fell back in love with my 10 year old self. It's no secret how much I love them, how much they inspired me to run for my life and never look back. I finally got to meet Ginger, I got drunk with the girls and quite frankly I can't believe how far I've come 😂 thank you for the madness I get to live, I couldn't have got here without you 5 BRITISH legends! I love you! ❤️"
Personally, I will never understand why they never asked Adele to replace Posh Spice on tour. She would have been great as Naughty Spice.
To see how Adele would look as the 5th Spice Girls' member, than click here!

---
Shut up and dance to this Walk the Moon cover of an Adele song
March 4th, 2019 under Adele, Jimmy Fallon, Walk the Moon. [ Comments: none ]

The other day Walk the Moon was on The Tonight Show starring Jimmy Fallon. After they were done performing on the NBC late night show, they asked them to do a cover of their choice.
They pop group chose to Adele's Someone Like You and made it their own. They started out harmonizing the first verse perfectly and then they added in some instruments to make the melancholy song less sad.
It is a much different take than the original, but it is just as beautiful. It doesn't reach into your core and rip out your heart, but it helps you remember a past relationship fondly instead of with heartbreak.
I remember when my friend heard the Dixie Chick's cover of Landslide, he said it takes 3 singers harmonizing to equal the power of Stevie Nicks' voice. That is kind of how I felt about Walk the Moon doing Adele because she has one of the most powerful voices ever to grace our ears.

---