Hello, it's Adele. I think?
February 10th, 2020 under Adele. [ Comments:

none

]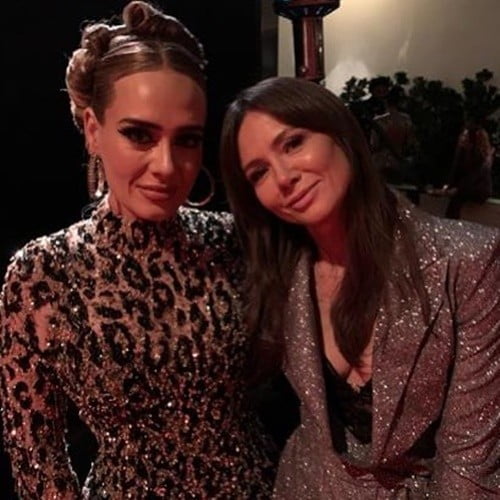 Adele went to Jay-Z and Beyonce's secret Oscar party. So secret, guests were not allowed to take photos inside or even use social media. However, they had no control about what happened outside.
That is where Polish television personality Kinga Rusin snapped a photo with the singer. Had the two not talked inside the party, she never would have recognized Adele. None of us would because she looks so different since she lost the weight. I have been staring at the photo and I am still not sure it is her. It is the cat-eye eyeliner that gives her away.
It is going to take a while to get used to her new look, but we will do it. As soon as she releases that rumored album that is due out this year.
---
Is Adele getting ready to release new music?
January 19th, 2020 under Adele. [ Comments:

5

]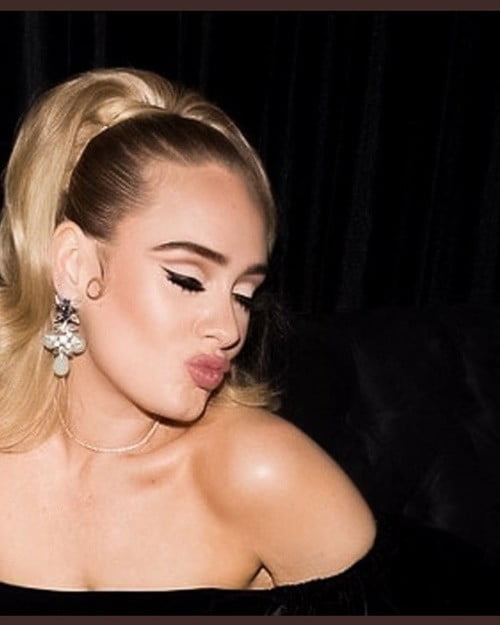 Can you believe it has been almost 5 years since Adele has released any newmusic? Well, get the tissues ready because Daily Mail is reporting that she is going to release a new album this year.
No word when 30 (I am assuming that will be the title) is coming out, but her manager and her agent both said it would be 2020. We also don't know if it will be a happy album focusing on her son, new beau, and weight loss, or a sad one about the end of her marriage. Hopefully, it will be a mix of both!
Who cares we are getting new music from Adele.
---
Hello, it's Adele
December 23rd, 2019 under Adele. [ Comments:

none

]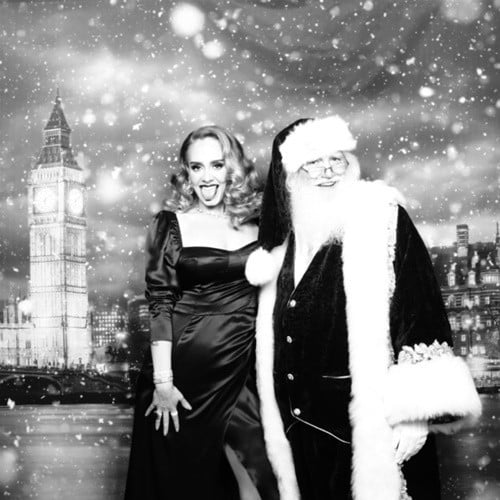 Adele has always had a little extra meat on her bone. Not anymore. The singer showed her weight loss and she is barely recgonizable.
I guess you can say the divorce diet is really working for her. Hopefully, it is also working on her music because we need new songs from the singer. It has been way too long since we got any new tunes from her.
---
Alison Moyet defends skinnier Adele's singing voice
October 28th, 2019 under Adele. [ Comments:

none

]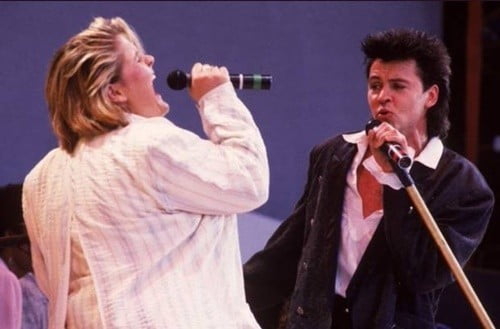 Back in the '80s, Alison Moyet was the Adele of the decade. Her songs like Only You with Yaz(oo) were iconic because of her beautiful yet powerful voice. Like Adele, she was not stick thin. Since then she has lost some weight, so has Adele. Now people are saying the latter one's voice won't have the power like it used to.
To that Moyet has this to say, "People telling Adele she won't sing as well for losing a stone. Bollocks. Us fat girls weren't put on the world to make talentless people feel better." Amen. Adele's voice is what it is with or without some extra pounds.
---
Adele fan girls over the Spice Girls!
June 16th, 2019 under Adele, Spice Girls. [ Comments:

none

]

Adele is a really really big Spice Girls fan and she got to see them live yesterday. Not only that she finally got to say "hello" to Ginger Spice. Which made her cry happy tears, unlike the tears we cry when we hear her music.
How excited was the singer about her night? She wrote, "Oiii last time I saw the Spice Girls at Wembley was 21 years ago! Tonight with my nearest and dearest i cried, laughed, screamed, danced, reminisced and fell back in love with my 10 year old self. It's no secret how much I love them, how much they inspired me to run for my life and never look back. I finally got to meet Ginger, I got drunk with the girls and quite frankly I can't believe how far I've come 😂 thank you for the madness I get to live, I couldn't have got here without you 5 BRITISH legends! I love you! ❤️"
Personally, I will never understand why they never asked Adele to replace Posh Spice on tour. She would have been great as Naughty Spice.
To see how Adele would look as the 5th Spice Girls' member, than click here!
---