[ # ] An '80s family sitcom fan's wet dream
January 7th, 2020 under 80s, The Facts of Life, Wet dream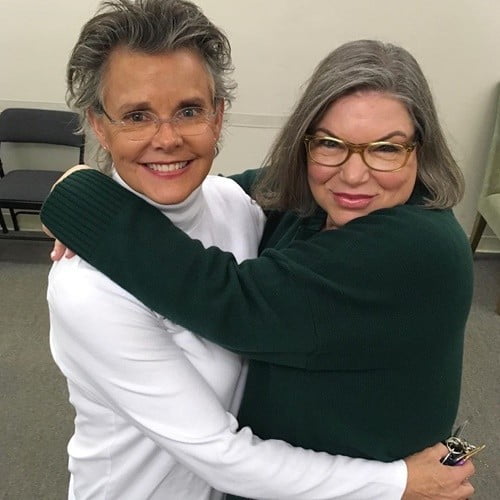 At the start of '80s, Mindy Cohn was on one of our favorite shows The Facts of Life. A year before it ended its run, Fox debuted Married…with Children with Amanda Bearse. She would wind up filling the void that we needed when Natalie went on her own way.
Even though, both of their shows filmed at the same lot for a season, we never saw the two actresses together. That is until now because Cohn shared a sweet hugging photo with her friend. Now we get to see what happens when the facts of life meet married…with children. Or if Natalie cheated on her friendship with Tutti and Marcy did the same to Peggy.
While we will not see them on a television show together…at least not for the near future, there is a place you can see them act together. The women are starring in The Wendy Chronicles this Sunday at the Jewish Women's Theatre in Santa Monica. Go see them live, it is better than television.

---