[ # ] A '60s boy's wet dream, Barbara Eden and Connie Stevens!
August 21st, 2019 under 60s, Barbara Eden, Connie Stevens and Joely Fisher, Wet dream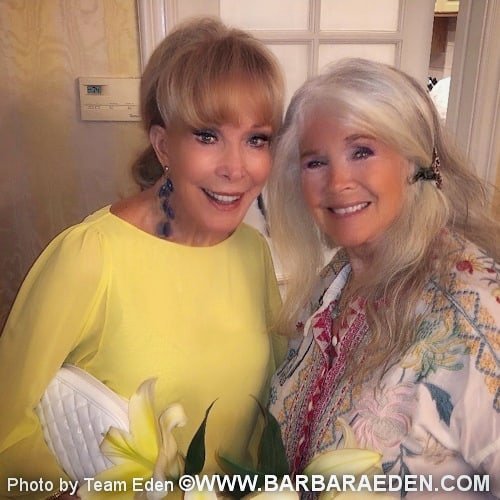 Back in the '60s, boys were at home watching Barbara Eden on the small screen in I Dream of Jeannie and going out to see Connie Stevens on the big screen. However, the two blondes never would share the screen together. Even though they only worked together with Bob Hope to entertain the troops, they have a friendship that has survived many decades.
One that brought them together yesterday looking as beautiful as they did 60 years ago at the start of their careers. Can you believe Eden is 87 and Steven is 81? 80 is the new 40. I am no longer afraid to get old if that is what it is going to look like.

---