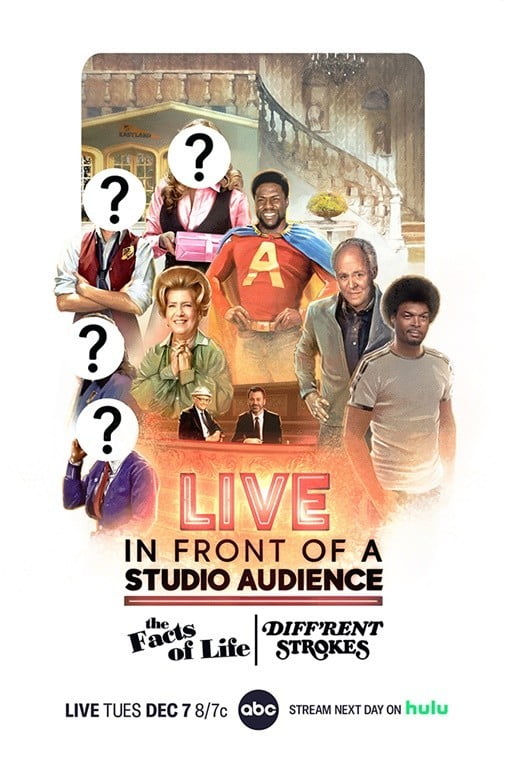 Jimmy Kimmel and Norman Lear are bringing back Live in Front of a Studio Audience on December 7th. However, this time, they are not doing one of Lear's shows. Instead, they are doing Diff'rent Strokes and The Facts of Life.
So far, ABC announced who will be starring in Diff'rent Strokes. Kevin Hart will be playing Arnold, Damon Wayans, Jr. will be his big brother Willis, John Lithgow is their adoptive dad Mr. Drummond, and Ann Dowd is starring as their maid Mrs. Garrett. There is no word if she will also be playing the part during The Facts of Life recreation.
They did not reveal what episode they are recreating, but I am assuming it is Willis' Privacy because of the costumes. Personally, out of all of the episodes to choose from, this is a very weak one to pick.
As is the casting choices of Hart and Wayans for the one-event. It is making a mockery of something they used to take seriously. Why not cast kids? Why go with adults? It turned this annual special into a joke for me. I just think it is a slap in Gary Coleman's face to have Kevin Hart do it.
But Kimmel doesn't take things seriously anyway, so why should he start now? Kimmel could redeem himself if he asks Todd Bridges to play Willis' friend in that episode.
If you want to see a clip from the original lame episode that they are doing, then

---