Meet the new Will Smith
August 31st, 2021 under Will Smith. [ Comments: none ]
Remember a year ago, it was announced that they are working on a dramatic version of Fresh Prince of Bel-Air? Well, I forgot about it.
Today, we got a reminder about it because Will Smith announced who will be playing his role in the Peacock drama. Newcomer Jabari Banks has some big kicks to fill, and it is a dream come true for him.
Banks (no relation to characters on the show) told Smith, "The show has impacted me and my life." I think we can all agree even more so now that he is getting his big break.
Even the actor's dad knows how important Fresh Prince is to his son. When his father saw a report about Bel-Air, he sent his son an article about it. He told his kid to go for it. Unfortunately, that is not how it works in Hollywood. But two months later, his agent got him audition, and the rest is history.
When it comes to Banks, he looks like a prettier version of Smith. This is interesting because he is starring in a grittier version of the series.

---
The many faces of Miley Cyrus
August 31st, 2021 under Miley Cyrus, The Many Faces of. [ Comments: none ]
Miley Cyrus is a character, and you can see that through all of her expressions. Here are some photos that she posted proving it.
What has her so expressive? She is loving the Hers skincare products, and how it makes her skin look flawless!
If your face is your money maker, you better make it looks as rich as hers.

---
What is, Mike Richards fired from Jeopardy and Wheel of Fortune?
August 31st, 2021 under Jeopardy. [ Comments: none ]
Three weeks ago, Mike Richards was on top of the World. He beat out several celebrities to be named the host of Jeopardy. Unfortunately for him, as quickly as he was given the job, it was taken away from him.
Past derogatory comments he made came back to haunt him. Because of that, he was said to have stepped down from the job, but Sony let him keep his Executive Producer position at Jeopardy and Wheel of Fortune.
That is until now. According to Variety, the staff of both shows got a letter from Suzanne Prete, EVP, Business and Strategy, informing them of his termination.
I'm writing to let you know that Mike will no longer be serving as EP of Wheel and Jeopardy! effective immediately. We had hoped that when Mike stepped down from the host position at Jeopardy! it would have minimized the disruption and internal difficulties we have all experienced these last few weeks. That clearly has not happened.

Michael Davies from Embassy Row has agreed to help with production on an interim basis until further notice. Michael and I will work together with all of you in the weeks ahead to ensure that production remains on schedule and we do not miss a beat as we head into the new season.

I know this has been a challenging time for the entire team, and I want to thank you all for your cooperation and professionalism over these last few weeks. As Ravi mentioned last week, I will be more involved in the day-to-day on our shows moving forward and I am looking forward to working closely with all of you. Please don't hesitate to reach out if you need anything.
Sounds like the staff finally felt free to tell management what they really thought of their boss.
I wonder who Sony will hire first, a host or an EP. It is going to be hard for the staff because they are without their two most important people and everything is in flux. Plus, dealing with the egos and inexperience of the guest hosts is going to be so much harder without a boss to reign them in.
Personally, I think they should have cancelled Jeopardy after Alex Trebek's death. He was the show as much as the trivia answers. Without it, it is just not the same.

---
The Rock responds to his doppelganger
August 31st, 2021 under The Rock. [ Comments: none ]
Morgan County Sheriff's Office Patrol Lieutenant Eric Fields looks just like The Rock, and he gets mistaken for him all of the time. So much so, Alabama Life & Culture did a feature on him.
Well, word got back to DJ, and he had a message for his twin. "Oh shit! Wow," he wrote. "Guy on the left is way cooler. Stay safe brother and thank you for your service. One day we'll drink
@Teremana and I need to hear all your "Rock stories" because I KNOW you got 'em."
I can't wait to see them side by side. I wonder if we will be able to tell them apart. At this point, I am not sure.

---
Hot Links!
August 31st, 2021 under Hot Links!. [ Comments: none ]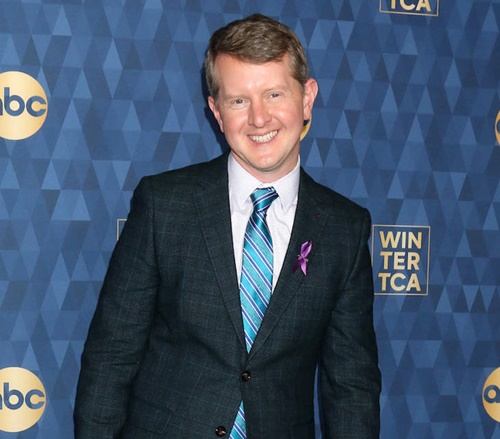 Is this why Ken Jennings won't be Jeopardy's host? – Dlisted
Which CW show is getting a spinoff? – Screen Rant
Billie Eilish bouncing up and down – Drunken Stepfather
Ashley Graham shared nude pregnancy photo – Egotastic
This is why Kanye West's Donda was finally released – Celebitchy

---